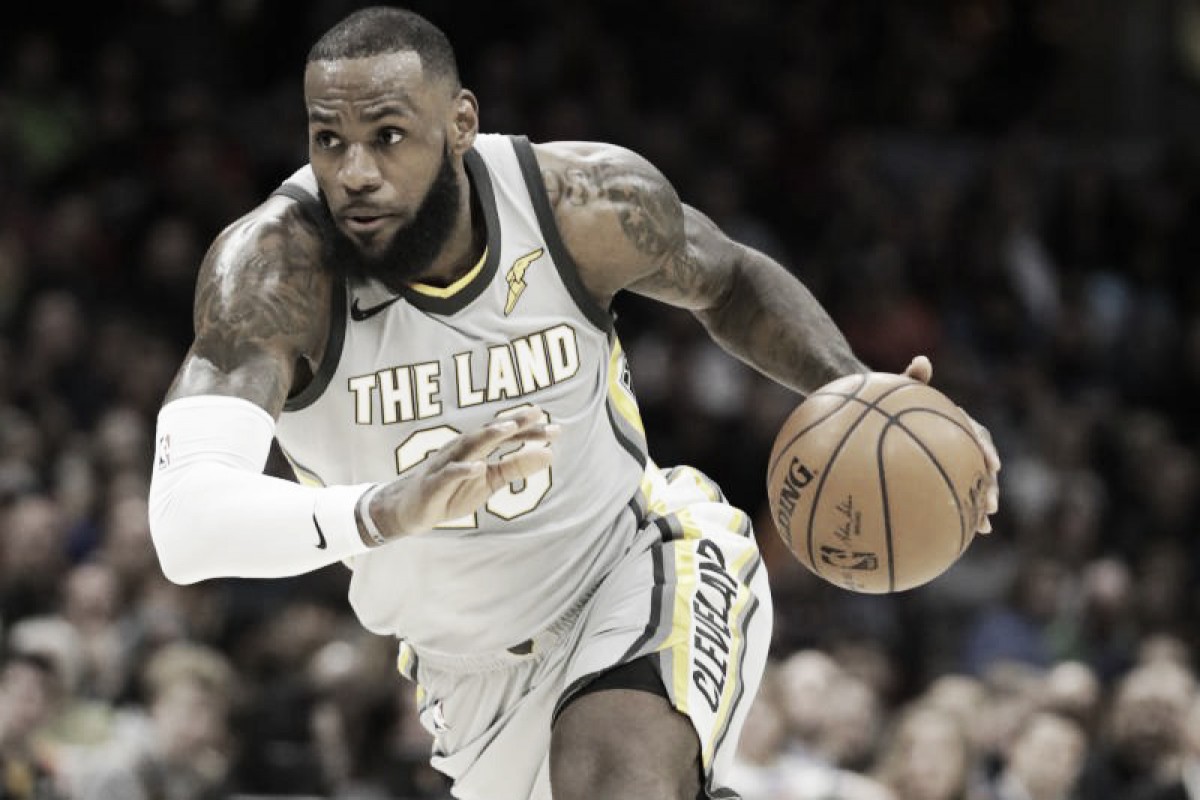 LeBron James broke Michael Jordan's record of most consecutive games with double-digit scoring, hitting his 867th game in a row with at least 10 points. James has maintained this awe-inspiring streak since Jan. 6, 2007.
James carries Cleveland
James passed Jordan for this distinct honor early in the Cleveland Cavaliers' Friday night come from behind victory against the New Orleans Pelicans. James scored his tenth and eleventh points with a dunk with just under six minutes left in the first quarter.
While the night was undoubtedly a historic milestone for James, he was simply getting started when he broke Jordan's record. James finished the game with 27 points, 11 assists, and nine rebounds, and his late-game play helped spark Cleveland's late-game comeback in another big win as the NBA regular season winds down.
James continues his incredible play this season where he is averaging 27.6 points per game, 8.6 rebounds per game, and just over nine assists per game. James has been particularly strong as of late, having stepped up his play following the Cavaliers' busy trade deadline day, which basically reshaped their entire roster.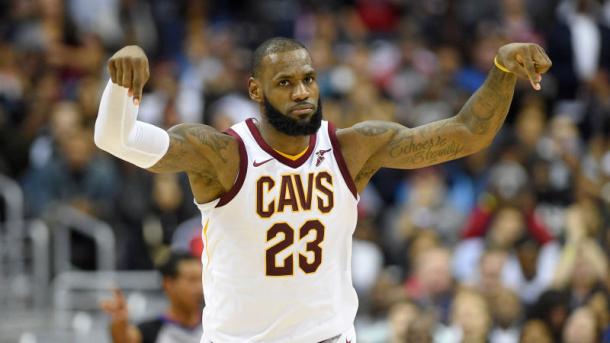 James' leadership is especially crucial at this point in the season, as he is stepping up big while Cleveland's head coach, Tyronn Lue, has temporarily been relieved of head coaching duties while he addresses his health. Lue did rejoin the team on Friday night as an observer, according to Adrian Wojnarowski of ESPN, but he was not with the team on the bench as he steadily transitions back into his role.
ESPN also reported that Kevin Love, J.R. Smith, and Kyle Korver all rejoined the Cavaliers Friday night in some capacity following time off for all three players, and while not everyone is out on the court at this point in time, the pieces are finally starting to come back to the Cavaliers as the playoffs are just around the corner.
Cavaliers must keep building on tonight's win
The next couple of weeks will be crucial as the Cavaliers attempt to build coherency with all of their new pieces, as the team has been plagued by injuries and other problems which has kept key pieces away for chunks of time through the season. The Cavaliers will take their next step towards consistency Sunday evening against the Dallas Mavericks.