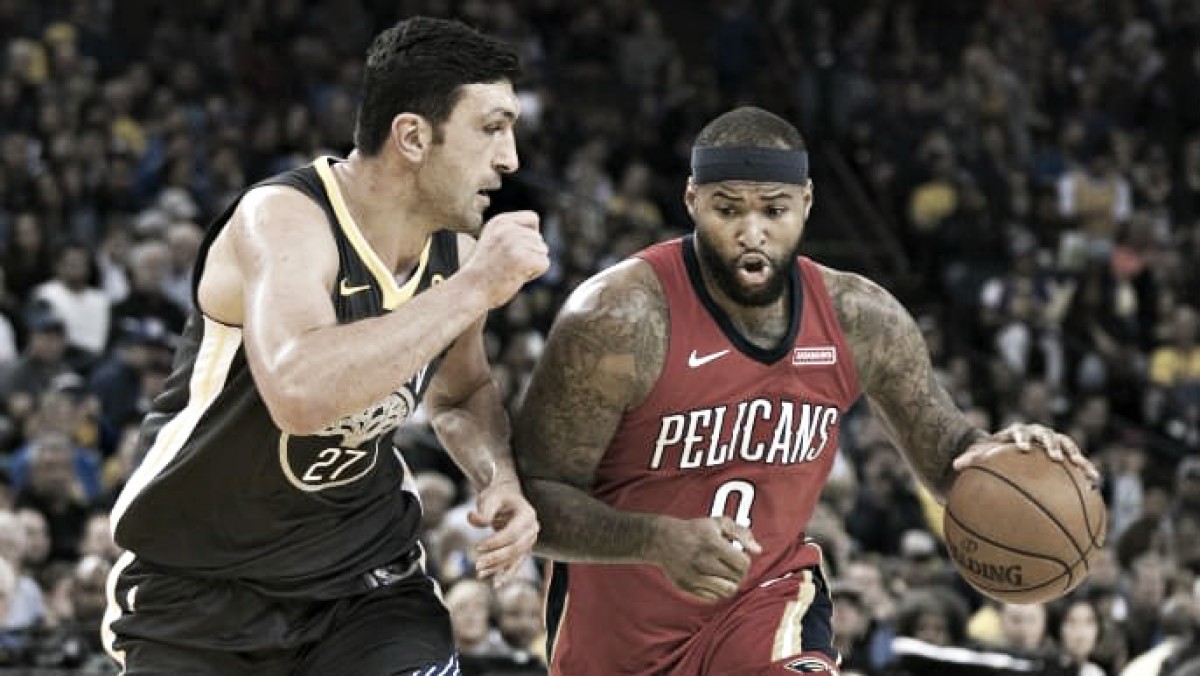 The rich just keep getting richer. How is it that a team that features Stephen Curry, Clay Thompson, Kevin Durant and Draymond Green need any more help?
With JaVale McGee on his way to the Los Angeles Lakers and Zaza Pachulia a free agent, the Golden State Warriors elected to bring in free agent center DeMarcus Cousins.
Just before free agency began, it was thought that Cousins would "likely" return to the New Orleans Pelicans on a one or two-year deal. Instead, he will be featured on maybe the premier team in the Western Conference.
How does Cousins fit?
In his second season in New Orleans, Cousins was having the best season of his career. In 48 games, Cousins was averaging 25.2 points, 12.9 rebounds, 5.4 assists and 1.6 blocks per game while shooting 75 percent from the free throw line. It was a torn Achilles that would end his season. Just imagine what could of been had he not been injured.
He will be a major upgrade when it comes to the centers on the roster. The centers on the roster combined to average 4.6 rebounds per game. Cousins out rebounded both centers on the roster, averaging 1.6 blocks per game.
Speaking of which, no one on the Warriors roster last year averaged more than nine rebounds per game last season. Durant was the closest with 8.3 rebounds per game while Green averaged 7.9. Cousins out rebounded all of them on a regular basis. also tied Durant for blocks per game.
Cousins also gives the Warriors another shooter that can shoot from just about anywhere. Cousins shot 47 percent from the field while shooting 35 percent from three point territory.
The Warriors finished with the ninth best defense in the league last season. When Cousins comes back early 2019, Western Conference teams beware.