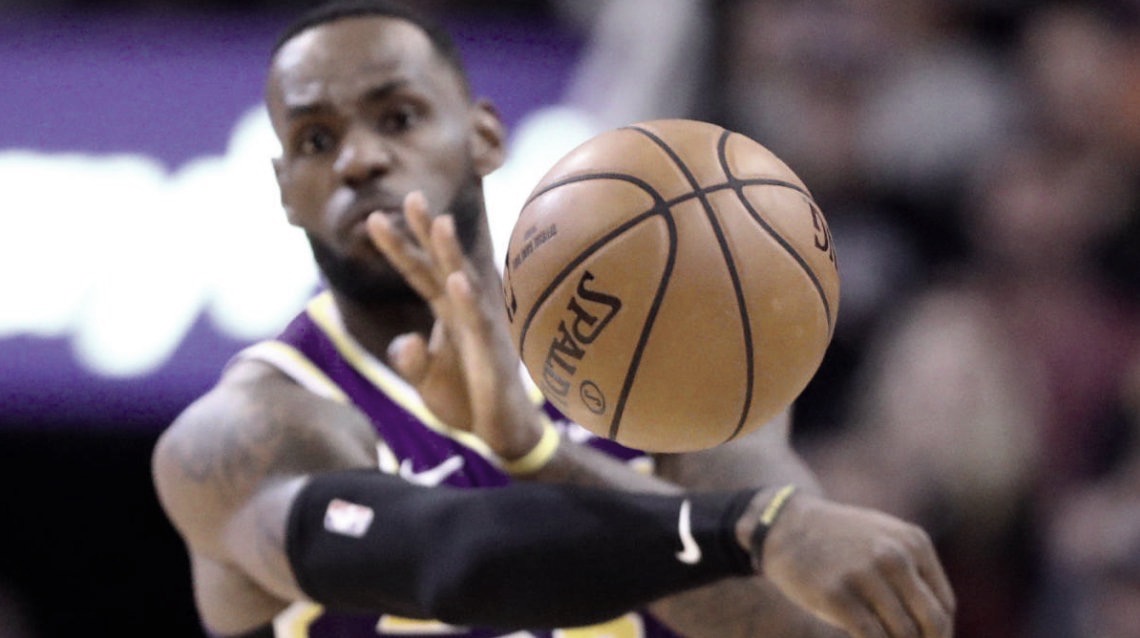 Fine like wine, as LeBron James will finish the season and lead the NBA in assists per game with 10.2 APG. This is the first time in his career he's reached this milestone.
He also becomes the oldest player ever to lead the league in assists for the first time in their career. This season, he recorded 39 games with at least 10 assists, and 17 games with 25 points along with 10 assists.
James led the Lakers to finish with more than 50 wins since 2010-11, the year after the franchise's last championship. He's also the frontrunner for the MVP alongside Giannis Antetokounmpo, averaging also 25.5 points and 7.9 rebounds per game.
What's amazing about all of this is that he's still arguably the best player in the world at 35. He is the only player in NBA history to have averaged at least 25 points and 10 assists per game at age 30 or older.
'The King' currently sits at the eight spot in the all-time assists leaders, behind names like John Stockton, Jason Kidd, Steve Nash, Mark Jackson, Magic Johnson, Oscar Robertson and Chris Paul. James is also third on the all-time scoring list, still to surpass Kareem Abdul-Jabbar and Karl Malone.
I guess it's reasonable to project that LeBron will finish his career as the No. 1 scorer and a top-five assist man in NBA history.