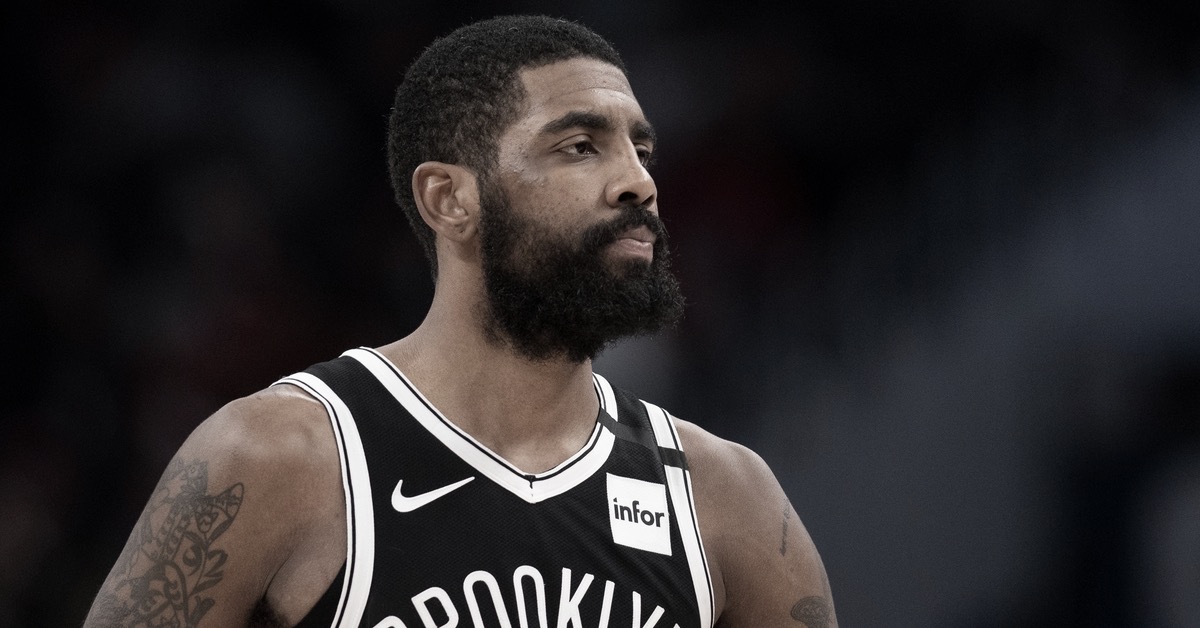 It's not a secret that throughout his years in the association, (especially after leaving Cleveland), Kyrie Irving has had multiple encounters with the media.
The relationship between both Irving and the media seems to have come to an end, as Brian Windhorst from ESPN reported that the Nets guard has announced he'll be doing a media 'black-out' and not speak to the media during the season.
Paul Pierce's face when Windhorst says that Kyrie is doing a media blackout this season is A+ 😂 #NBA pic.twitter.com/HMeaQRA7e3

— Mark Gottlieb (@MarkGottlieb) December 4, 2020
This is understandable considering Irving's words tend to be misconstrued by the media whenever speaking publicly. On the flip side, Brooklyn is one of the main contenders to win the championship, so it will be kind of tough for media members to accept this decision.
If he proceeds with this, Irving and the Nets could be fined, considering contact with the media is required of players under the standard player contract. The NBA also requires that active players be made available to reporters as part of practices and games.
The Nets guard also released a statement after missing his first media availability of the season, stating, "Life hit differently this year and it requires us, it requires me, to move differently. So, this is the beginning of that change."
Kyrie Irving issued a statement that says, in part: "My goal this season is to let my work on and off the court speak for itself."

He said he is issuing this statement instead of speaking with reporters. pic.twitter.com/ninUzAnhzC

— Malika Andrews (@malika_andrews) December 4, 2020