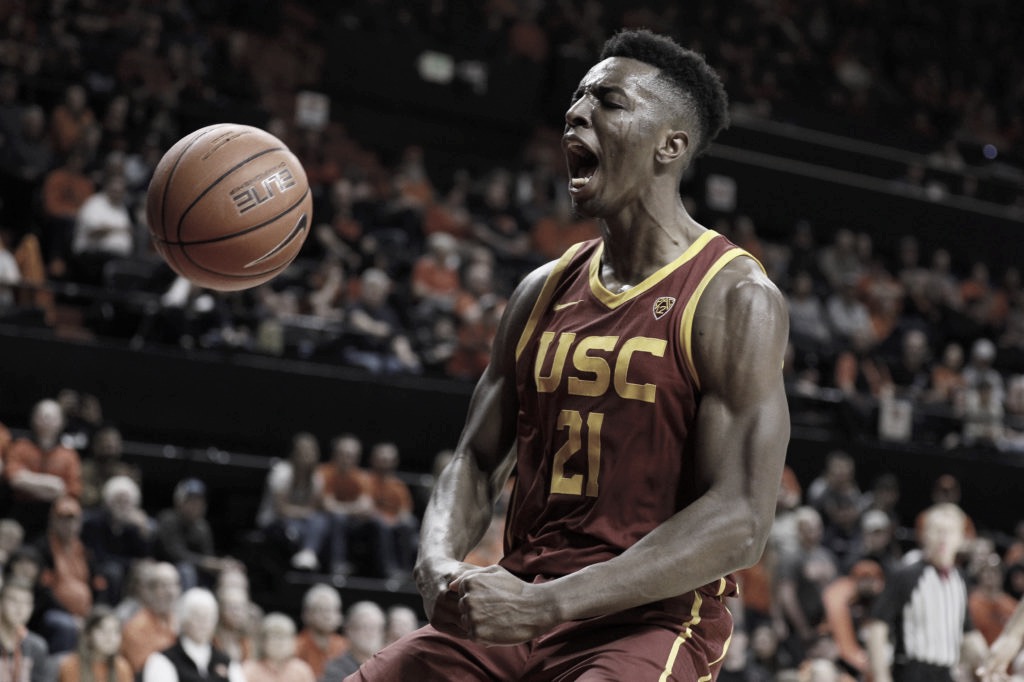 One of the most exciting teams to watch this season will be the Atlanta Hawks. Despite having only one national televised game, there's no doubt the Hawks are expected to make the playoffs in the Eastern Conference.
One of their key players this season will be rookie, Onyeka Okongwu, who was the No. 6 overall pick in the 2020 NBA Draft.
Unfortunately for him and the team, the 6'9 Center will be sidelined for at least the first two games of the regular season with a foot injury.
The team stated the USC product has continued his rehabilitation for an inflamed sesamoid bone in his left foot, including modified participation in contact practices. He has yet to be cleared for full team practices.
The 'Big O' is expected to back up starter Clint Capela and give Atlanta firepower off the bench.
In his lone-year at USC, Okongwu averaged 16.2 points, 8.6 rebounds, 2.7 blocks and 1.2 steals for the Trojans, drawing comparisons to Heat's Bam Adebayo. He also earned All-Pac-12 first-team honors during his year at USC and established himself as one of the best Centers in the NCAA.
The Hawks also have sophomore Bruno Fernando, who played 56 games during his rookie campaign, averaging 4.3 points and 3.5 rebounds per contest.