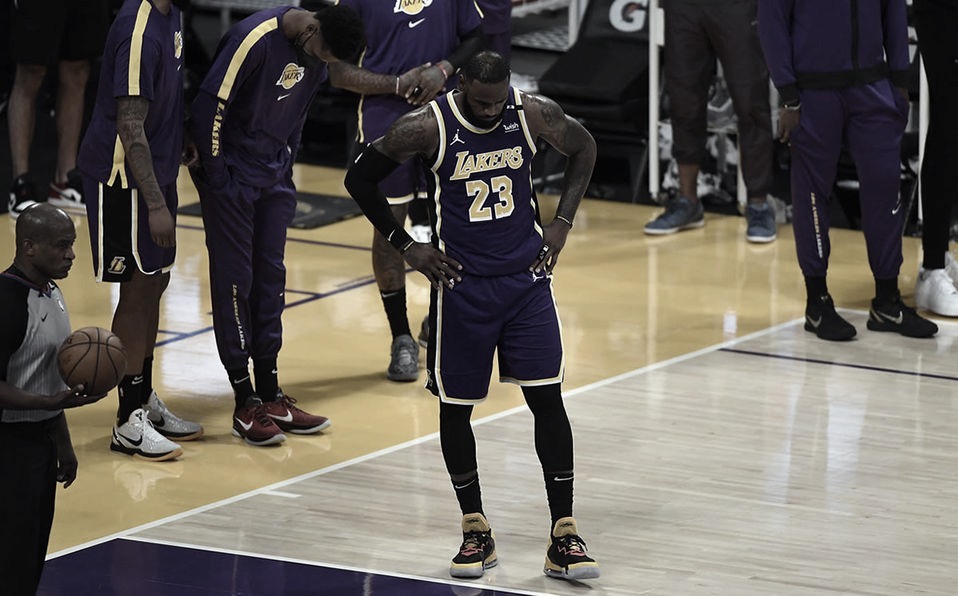 At the start of the season, the Los Angeles Lakers were arguably strong favorites to win a championship, for the second year in a row. However, now you could argue they are underdogs.
The Lakers have fallen to the seventh seed in the Western Conference, which means they will have to go through the NBA Play-In Tournament.
Before the year, no one would have predicted the reigning NBA Champions would be in such a position.
The reason the Lakers have fallen to this level is because of the injuries. It goes without saying that they rely on their two superstars, LeBron James, and Anthony Davis.
When Davis got injured during the Lakers' game against the Denver Nuggets on February 14, they were the second seed in the NBA. They also had a 21-7 record, the second-best record in the NBA at that time.
The Lakers played 15 games without Davis until James suffered his ankle injury. They were the second seed until losing to the strong Phoenix Suns their first game without James.
It's clear that the injuries to their two superstars are responsible for their fall. However, injuries are not the only reason why the Lakers are now underdogs.
Their roster has changed and they need time to build up chemistry again. The Lakers needed a shooter and another center, which they got in the Buyout Market with Ben McLemore and Andre Drummond.
They need time for their whole team to play together, and they haven't got enough time with James and Davis to play together with McLemore and Drummond.
Davis and Drummond especially need more time to establish what is the best way for them to play offense when on the court together. How will James coming back affect how they play together?
Whilst James has been out Dennis Schroder has taken a bigger role in the team. How can Schroder keep up the level he was playing at, with James, Drummond, and Davis in the lineup?
It is hard to answer that because James received another setback with his ankle injury and Schroder will miss games due to the league's health and safety protocol.
The Lakers will need to improve their chemistry whilst competing for a championship in the playoffs. That is tough to ask a team to do, even if they are the current champions.
The playoffs will be interesting, and exciting. Right now it is difficult to see the Lakers coming out of the West.