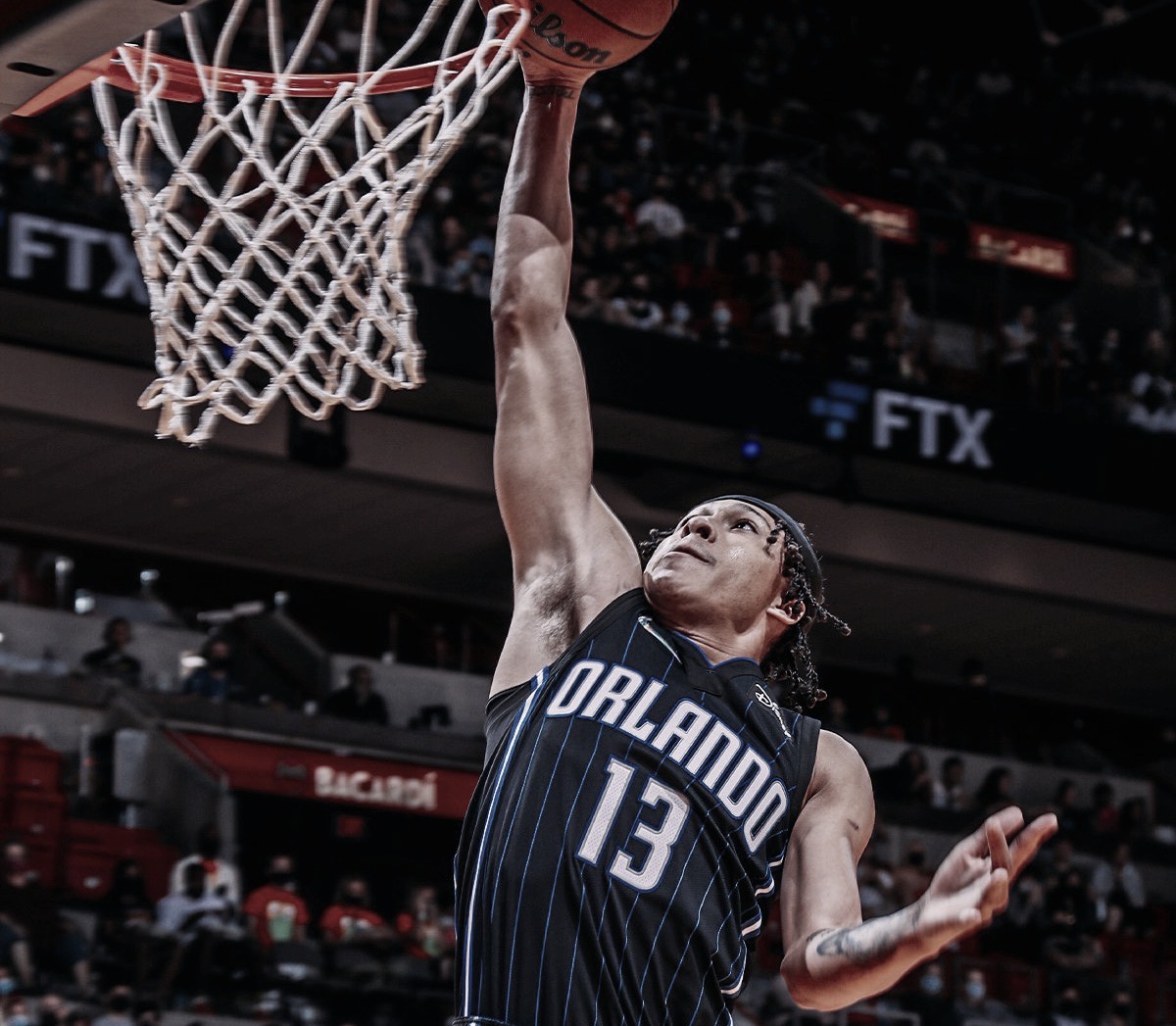 In the midst of the COVID-19 outbreak in the NBA, multiple players have had to follow health and safety protocols forcing them to miss several games of the season.
As a result, the G-League has had over 90 call-ups to the NBA, which is a record since the league was created 2001.
G-League players have gone from signing 10-day deals to signing season-long contracts with NBA teams, showing how important the league is for these organizations.
R.J. speaks on the 'G'
Second year player R.J. Hampton spoke about how important the 'G' is and expressed how good it is for these players to have the opportunity to play in the NBA.
''No one expected this outbreak to happen at a rapid rate,'' Hampton said. ''I think it is phenomenal that you can have some G-League guys get called up to play major minutes and have an impact on the games.''
I got to ask Magic G RJ Hampton about Ignas Brazdeikis & Admiral Schofield contributions today as well as the importance of the G-League and it's development over the past couple of years. @admiralelite15 @_iggy_braz @RjHampton14 #NBAGLeague pic.twitter.com/9ktJlqUeHD

— Eduardo Villalpando (@eduardovh_mx) December 31, 2021
This season, Alfonzo McKinnie initially signed two 10-day contracts with the Chicago Bulls. Later, he became the first G-League player to earn a contract for the entire year following his stint with the Mexico City Capitanes.
The Orlando Magic G also added how good Lakeland (Magic affiliate) players Ignas Brazdeikis and Admiral Schofield have been for the Magic when they've had minutes in the NBA.
''It is a testament to hard they are both working,'' Hampton added. ''We give them that confidence and hats off to them for staying ready and always staying ready.
When their number is called they come here and compete and that's what they will continue to do for as long as they're in the NBA.''
One thing about my team we gon compete , wait till we at full strength 💯…..

— RJ (@RjHampton14) December 31, 2021
Impact
Brazdeikis and Schofield have played a combined total of 22 games with the Orlando Magic this season.
Hampton has played a big role in Orlando's season. He has competed in 32 contests averaging 7.9 points per game along with two assists and three rebounds.