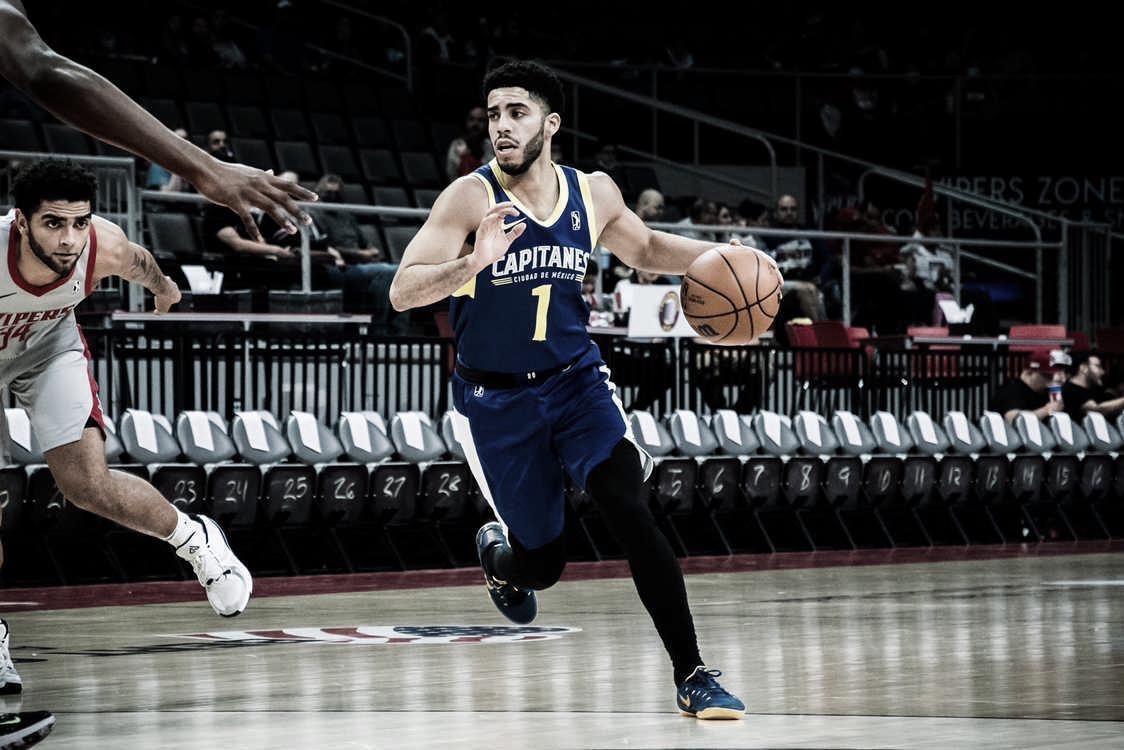 The inaugural season of the Mexico City Capitanes in the NBA G-League has finally come to an end. Following their performance in the AT&T Showcase Cup in Las Vegas, the Latin American team is ready to carry their momentum into the 2022 campaign.
One of the players who most showed his true value this season was G Jordan Howard, who despite being fresh off an ACL injury, still proved what he is really about.
Not only did Howard record 38 points in his final game of the year against the Westchester Knicks, but he also averaged 15.4 points per game on an impressive 46% from the three point line.
Jordan Howard WENT OFF tonight for the @CapitanesCDMX 😳

38 PTS | 4 REB | 15-26 FG | 6-10 3PT pic.twitter.com/o9skBgXMp9

— NBA G League (@nbagleague) December 22, 2021
Biggest challenge
The 25 year-old revealed that it was a challenging year but he still managed to make the most out of his opportunity in his third year in the Gatorade League.
''This being my first team back in the game in pretty much a year coming off my injury it was good,'' Howard told the D1 Only Podcast Presented by TAP.
''For me it was a continuous process just getting back to being myself...
There were days where I felt that I just couldn't do the things I used to do before my injury. As a basketball player you got to have that short memory and continue to have that perseverance and push through it.''
Howard attended The University of Central Arkansas prior to playing in the 2018 Summer League with the Golden State Warriors and doing preseason with the Los Angeles Lakers.
The 5'11 point-guard is the all-time leader for three-point field goals in the Southland Conference and was selected to represent Puerto Rico on the national team for the qualifier round for the 2023 FIBA Basketball World Cup.
Prior to this year, he also played with the Texas Legends and Raptors 905 in the G-League.
''I feel like adversity is one of the biggest components on making you the person you are,'' Howard said about suffering his ACL injury.
''When things are going right you can be whatever kind of person you want, but when adversity hits it really shows your character and what type of person you are.
For me I feel like my entire basketball career it's been about overcoming adversity. I just feel like the adversity shaped me into who I am today and It's good because now I know that I can overcome anything.''
The New Jersey native also spoke about the importance of General Manager Nick Lagios, who played a large role in recruiting some big name players to the squad despite not having two-way contracts to offer.
''I knew him (Nick Lagios) from the Lakers,'' he added. ''He was there when I was there in Summer League. He is one of the most genuine people you'll ever meet and just a brilliant basketball mind.
For him to be able to approach us and want me to be a part of this team is huge. I appreciate him for that.
It just shows his work ethic. Everything was against us and he still was able to make things happen.''
The Mexico City Capitanes only played road games during their first season in the G-League, which made it even harder for the players and coaching staff to adapt.