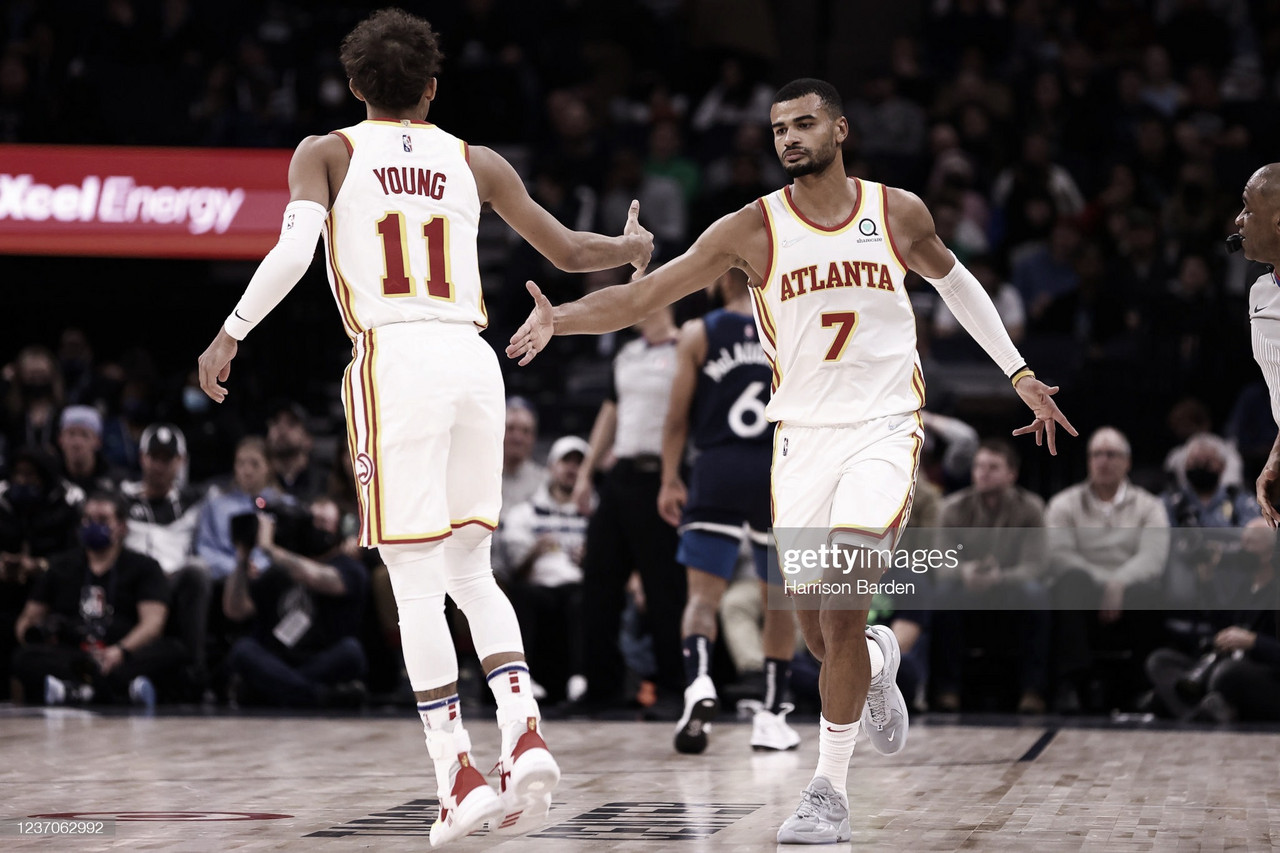 Having multiple stints in the G-League can be beneficial for those players who have previously signed NBA deals and need to get their confidence or fitness levels up.
This is perfectly understood by Hawks F Timothe Luwawu-Cabarrot, who has played for the Delaware 87ers and Long Island Nets since signing his first pro contract in the NBA five years ago.
Although the Frenchman has played in multiple playoff games, his experience playing in the G-League is something that helped him become the player he is today.
The 26 year-old spoke to the media and explained how being in the G-League helped him develop and compared his two stints with Philadelphia and Brooklyn, respectively.
''Going down to the 'G' when I was in Philadelphia was more about getting rhythm and go out there and make some buckets and get some confidence,'' he said.
''Later when I was with Long Island a couple of years in the league it was more about going to dominate and staying ready for that opportunity when you get back to the NBA team.''
I asked Atlanta Hawks F Timothe Luwawu-Cabarrot about his two stints in the G-League as well as how he feels the league has improved in the last couple of years. #NBA75 #NBAGLeague @timcabs pic.twitter.com/FuGtzgGN2P

— Eduardo Villalpando (@eduardovh_mx) January 7, 2022
'TLC' also stated how much the G-League has improved in the last couple of years compared to when he first was with the Sixers affiliate Delaware in 2016.
''It's been improving,'' he added. ''Since my first year in Delaware it's definitely improving and I hope it stays like that in the next couple of years.''
Luwawu-Cabarrot has played a total of 300 NBA games, posting averages of 6.1 points per contest along with two rebounds while shooting a solid 0.82% from the free throw line.
Prior to joining the Hawks this season, the French F played for the Sixers, Oklahoma City Thunder, Chicago Bulls, Cleveland Cavaliers in preseason and Nets.
Timothé Luwawu-Cabarrot doing it on both ends of the floor as the steal leads to the AND ONE 🗣pic.twitter.com/Dm9qKnojVv

— Hawks Nation (@HawksNationCP) January 6, 2022