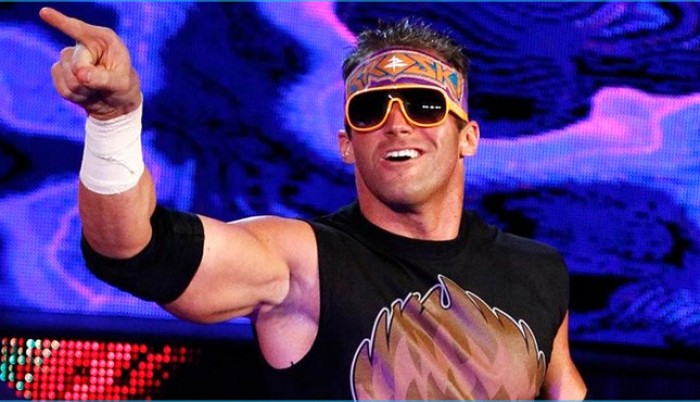 The Long Island Iced Z, Zack Ryder was over. He got over by himself, he didn't get a push at first but took a chance on social media, admitting it was his last chance to do something or he was going to be let go.
His YouTube series Z! True Long Island Story took fans by storm in 2011. He would upload a video on a Friday evening where he'd filmed a few minutes full of skits, jokes and self deprecating humor in relation to his spot in the WWE.
Ryder's friends, most notably Curt Hawkins - his former tag team partner, noted that Ryder's fall from getting over naturally without the help of Vince McMahon or WWE Creative, rubbed the locker room the wrong way and that nobody had an interest in repeating that. Nobody wanted to replicate Ryder's hard work only to be told you're not the guy.
Hawkins and other former superstars comments make McMahon's brass ring comments seemingly hollow. Before all that though, Ryder was over - close to John Cena, CM Punk and even Daniel Bryan levels of over, and then suddenly fell from grace, so let's take a look at that.
The rise of Zack Ryder
From Major Brother to Edge Head to the United States Champion, until around 2011 Zack Ryder was just around. He'd be placed into matches where he would job to his opponent without getting a good enough opportunity to showcase himself.
Ryder was and still is talented. He used to be unbeaten in Battle Royals, he even won one to host SmackDown! for a week. The reception that received was loud, really loud.
So was the reception when he defeated Dolph Ziggler for the United States title. On a night where Daniel Bryan won the World Heavyweight Championship and CM Punk became WWE Champion, Ryder was up there with the pair of independent legends. He was recognized by many as being at their level, but in terms of merchandise and social media following - at that point, he was bigger.
Of course the pair went on to become huge superstars before their eventual departures, but they celebrated Ryder's accomplishment alongside theirs on the following episode of Monday Night Raw.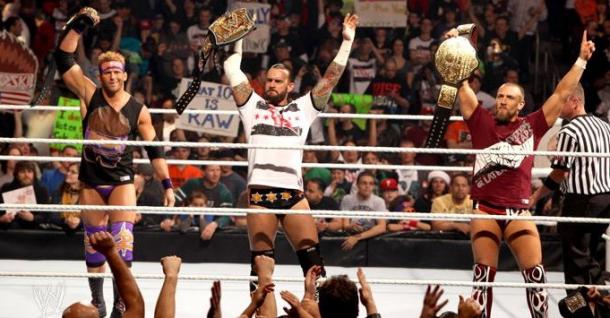 Ryder was an underdog that everybody could get behind. He was fun to watch, and seemingly always had a smile on his face, and he was working with fellow superstars who seemed to respect him and what he was doing.
John Cena and CM Punk helped get Ryder's movement off to a start, promoting his YouTube series and starring in backstage segments on Raw where they were sporting his merchandise.
But from that point, it was downhill for Ryder. He was quite literally pushed out of the spotlight by Kane. Remember that awful storyline revolving around Eve Torres? Yikes.
He even had his chance at multiple WrestleMania moments. Sure he'll be remembered for Eve Torres giving him a low blow during the Team Teddy - Team Johnny match but will fans remember him interfering in Edge's attempt to end The Undertaker's undefeated WrestleMania streak? Hopefully.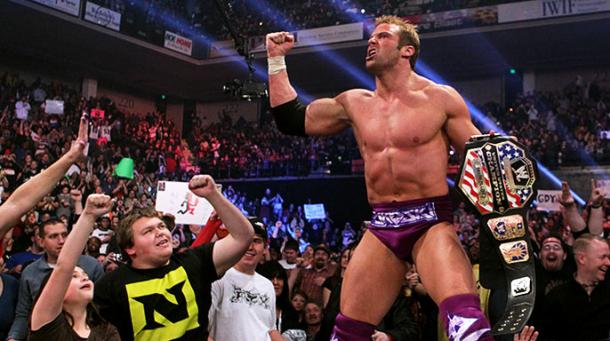 The fall of Zack Ryder
After being placed into that horrendous storyline and being pushed off the Raw stage in a wheelchair, Ryder never recovered.
He once again begun jobbing to superstars and helping lift their storylines, rather than being pushed into his own. Remember Alberto Del Rio nearly breaking his arm so that Rey Mysterio could get a saviour pop? Yeah, that's what Ryder became.
Sure, once Raw rolled into Long Island they'd roll out Ryder for a hometown pop and once or twice he'd actually win but he's never been the same.
Once his run was over, Ryder even begun to tweet things making jokes about his finisher, the Rough Ryder. Tweets like: "This is a Rough Ryder in the year 2014" showed just far he'd fallen off the WWE's radar.
Thanks to the WWE Network you can watch the 2013 Royal Rumble where you'd think that Ryder got thunderous cheers. Did he? No. The crowd cheered "We Want Ryder" for most of the night and didn't get their wish.
Now, Ryder is trying to earn his way back up in the WWE by tagging with Mojo Rawley in NXT. The Hype Bros are a fun tag team where Ryder leads the way with his veteran experiences to an energetic Mojo Rawley. They work well together, Ryder's humor complements Mojo's man child like behavior and once again, Ryder is shifting merchandise.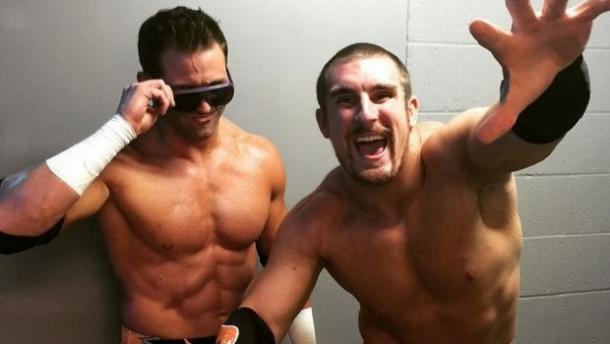 He may get another run on the main roster with a turn in fortune for the tag team division but for now, he's stuck in NXT and getting an occasional WWE Superstars or WWE Main Event appearance.
Long live the Ryder Revolution, even if it did only last a few months and remember - Just take care, Spike your hair.
Should Zack Ryder have been pushed more? Will he be back on the main roster? Comment below or Tweet us - @Vavel_Wrestling