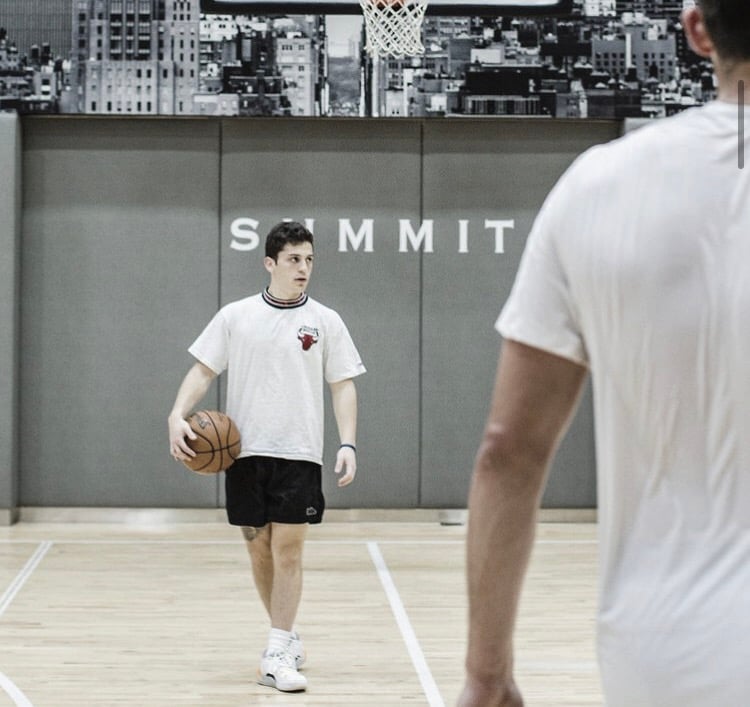 Just a couple of months into Coach Mike Woodson's tenure at Indiana University, it's now been confirmed coach Isaac Green will join his staff as a Graduate Assistant.
Green, who will be pursuing his masters degree while coaching the Hoosiers, joins a well-known staff formed by assistant coaches Yasir Rosemond, Dane Fife and Kenya Hunter.
The 21 year-old has helped in the development of over 50 different professional players, including NBA stars in Donovan Mitchell, Kevin Love, Carmelo Anthony, D'Angelo Russell, and others.
Green's working mentality is second to none, and there's no doubt he will bring only positive energy and a great mindset into the Hoosiers locker room.
''My goal is to inspire young people to give back to the game of basketball and encourage them to use it as a vessel to create positive change,'' Green told VAVEL USA when named a Converse All-Star earlier this year.
Last season, Indiana went 12-15, which included wins against conference opponents in Nebraska, Penn State and Maryland. The Hoosiers season came to an end in a disappointing way, as they lost in the first round of the Big Ten tournament against Rutgers.
Coaching at the Division I level has always been one of Green's main goals, and there's no doubt that under coach Mike Woodson he will continue evolving into an even better professional.
This is not happening by surprise though. Green has been doing work and it seems to be paying off, considering that when he was only 17 years young, he tied Georgia Tech's HC Josh Pastner as the youngest head coach to ever take charge of an Elite Youth Basketball League game.
''This opportunity would never have presented itself without the exposure to great coaches, players, and mentors,'' Green said on Instagram.
I am looking forward to earning the trust and respect of my new peers through my commitment to the program every single day. Time to get to work. Go Hoosiers.''
Although he's still young, Isaac has gained a lot of respect in the basketball industry over the last couple of years.
Orlando Magic G Cole Anthony has expressed well about Green in the past, while NBA skills trainer Chris Brickley even told VAVEL USA he will be the ''next Brad Stevens.''