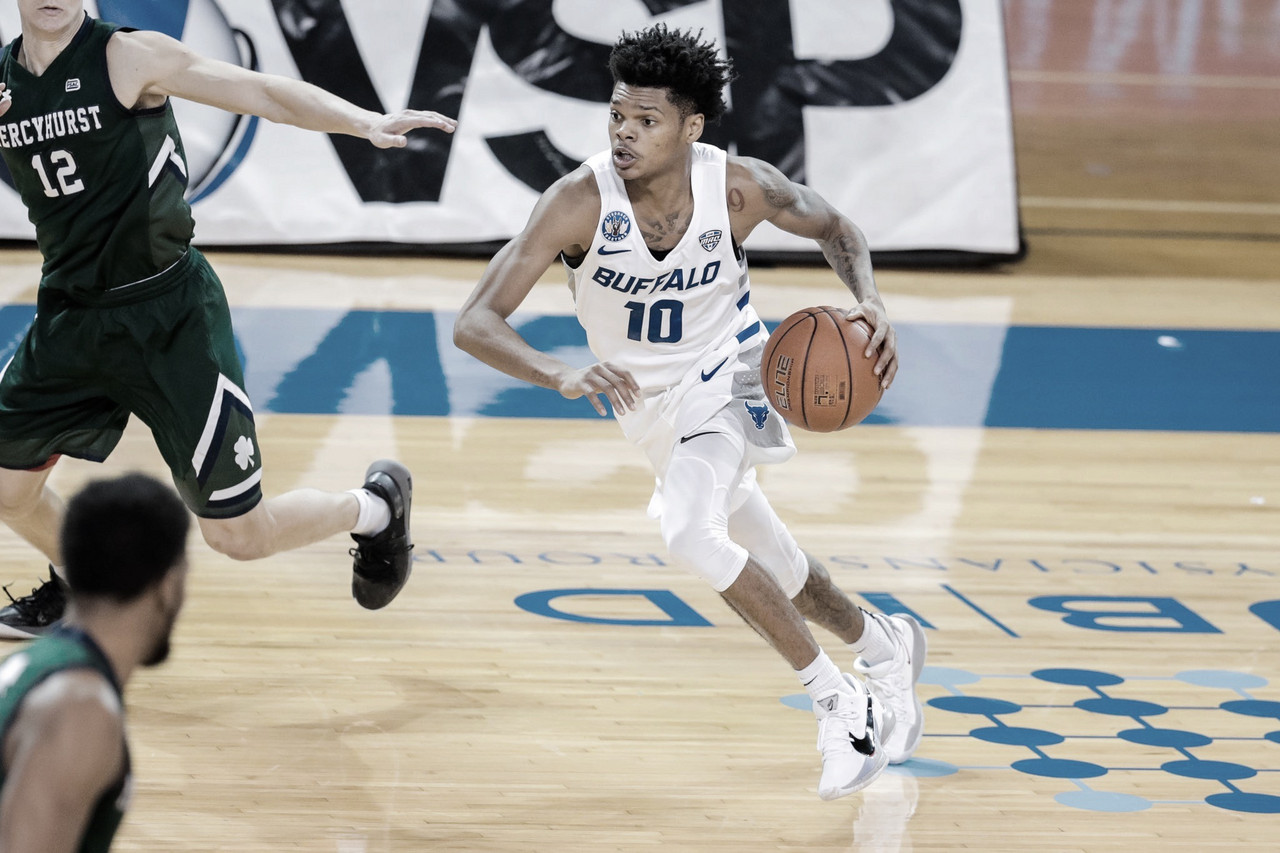 A big College Basketball season awaits for the Buffalo Bulls, who are expected to compete for a spot in the NCAA Tournament.
The Bulls fell short in the conference tournament last season after losing against Ohio in the MAC Championship Game. Now, looking for revenge and hungrier than ever, UB will look to finish the job in the 2021 / 22 campaign.
One of the most important players for the Bulls this coming season will be the senior point guard Ronaldo Segu, who is expected to have a breakout year in the Mid American Conference.
The Orlando native played in all 25 games last season for the Bulls, averaging 13.3 points and a team-best 4.3 assists per game. He also led Buffalo from the free throw line at 80.9% and scored in double figures 17 times.
The @MACSports schedule has dropped!#UBhornsUP pic.twitter.com/dlWNsWqZ9r

— UB Men's Basketball (@UBmenshoops) August 27, 2021
Goals and inspiration
The versatile guard spoke exclusively with VAVEL USA and stated where he feels his game is at right now and some of the things he is working on improving for the upcoming season.
''Right now I think my game is shaping into being a really good floor general,'' Segu told VAVEL. ''Also, being a point guard that can play make for his teammates and also himself.''
Segu has been in the spotlight for quite some time now. In high school, he was a three-star recruit and was tabbed as the 44th best point guard in the country by Rivals. The 21 year-old also revealed VAVEL who taught him the game and how it impacted his life.
''My basketball inspiration is my uncle,'' Ronaldo added. ''He was first to put a basketball in my hands and taught me the game.''
Segu, who was named the MAC Sixth Man of the Year during his sophomore year at the University at Buffalo, has seen a significant change in his role over the years. The 6'0 guard went from playing eight minutes per game his freshman year to averaging over 33 minutes on the floor last season.
The Bulls will tip off their season in an exhibition game against NCAA Division II school, Daemen College at the Alumni Arena.