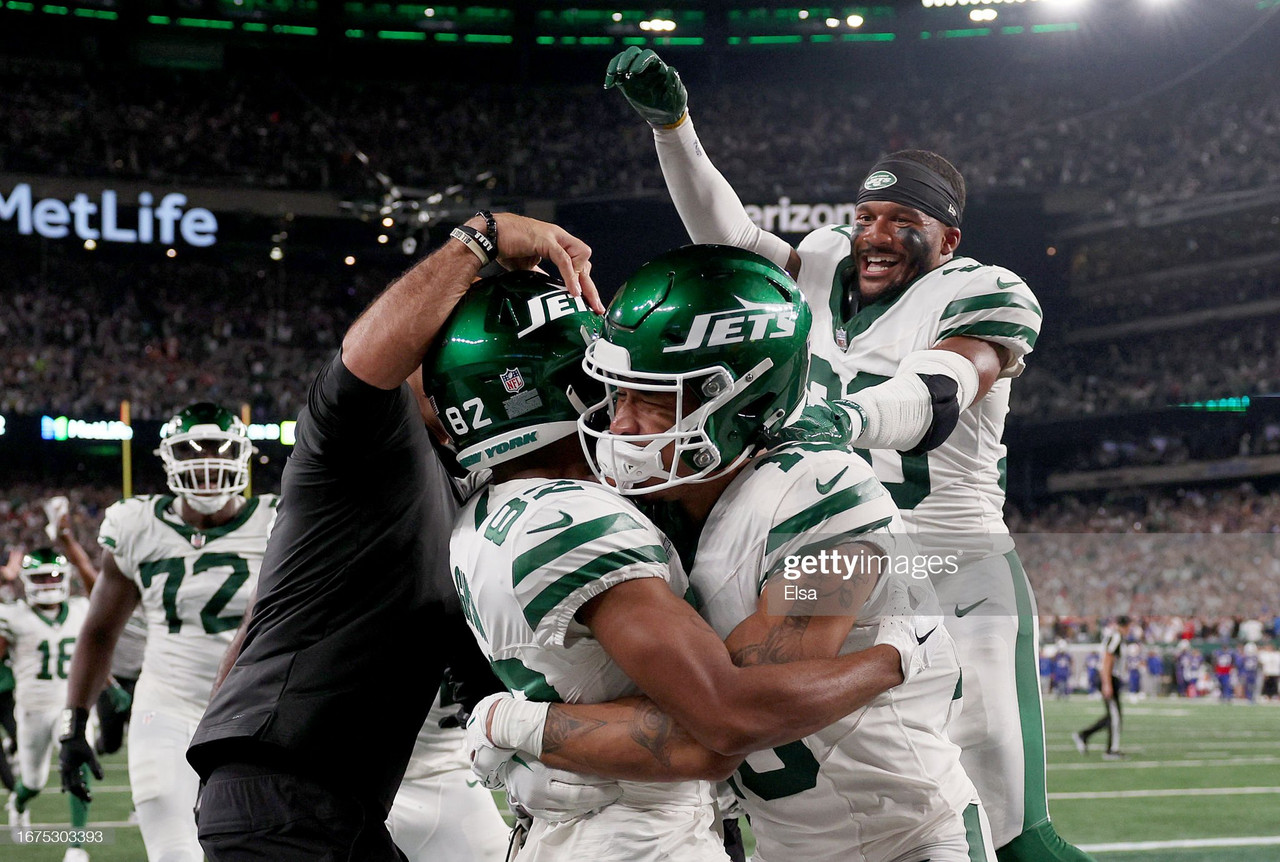 The New York Jets came from behind to beat the Buffalo Bills 22-16 in overtime on Tuesday thanks to a spectacular 65-yard kick return touchdown by rookie Xavier Gipson.
Even though the Jets defeated the Bills at home, quarterback Aaron Rodgers was forced to leave the game after due to a potential Achilles tendon injury.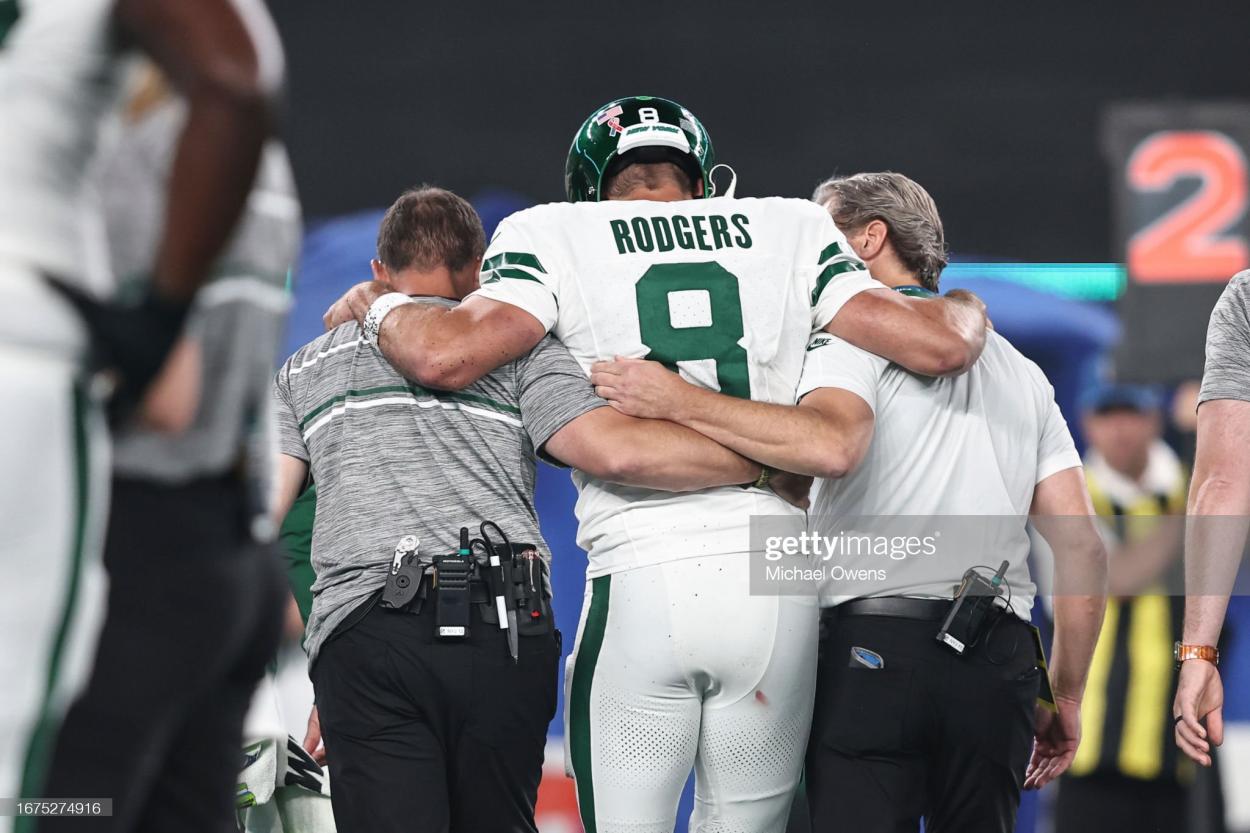 Story of the game:
Aaron Rodgers' 2023 campaign as the New York Jets quarterback could end before it even began. Aa after the game, head coach Robert Saleh told reporters that they suspect the four-time NFL MVP tore his Achilles after the quarterback was hurt on his fourth play of the season. An MRI scan is planned for later on Tuesday which will confirm whether Rodgers' season is over or not.
Leonard Floyd, an experienced pass rusher, sacked Aaron Rodgers on a first-and-10 with 11:40 remaining in the first quarter. When the game was stopped by officials, Rodgers later returned to the ground after initially appearing to be alright.
Zach Wilson, the Jets' starting quarterback for the previous two seasons, took over once more and finished 14 of 21 passes for 140 yards, one touchdown, and one interception.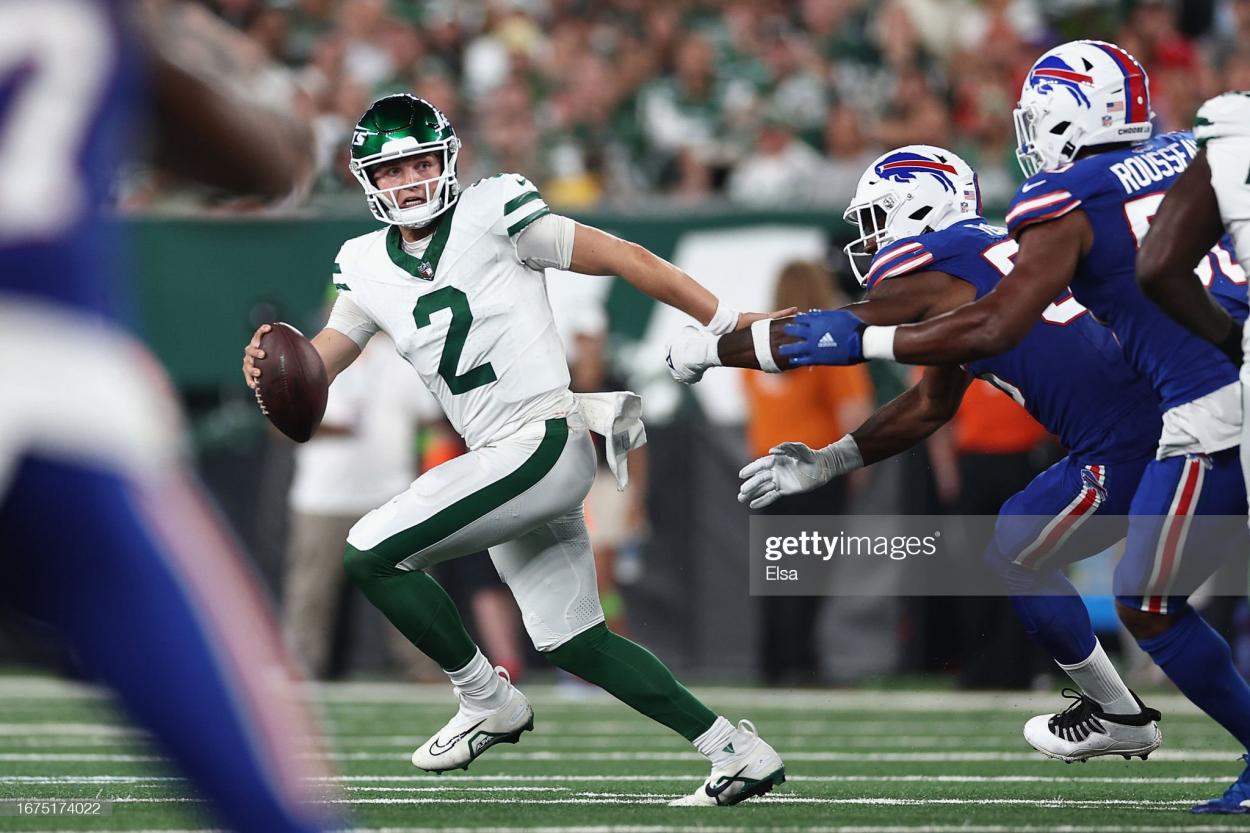 Additionally, kicker Greg Zuerlein converted three field goals for the Jets, safety Jordan Whitehead had a career-high three interceptions, and wide receiver Garrett Wilson had a stunning touchdown catch. Running back Breece Hall amassed 127 yards on 10 carries.
For 236 yards and one touchdown, Bills quarterback Josh Allen completed 29 of his 41 passes. However, Allen lost the ball on one fumble and threw three interceptions before Gipson returned along the left sideline, tying his career-worst of four turnovers.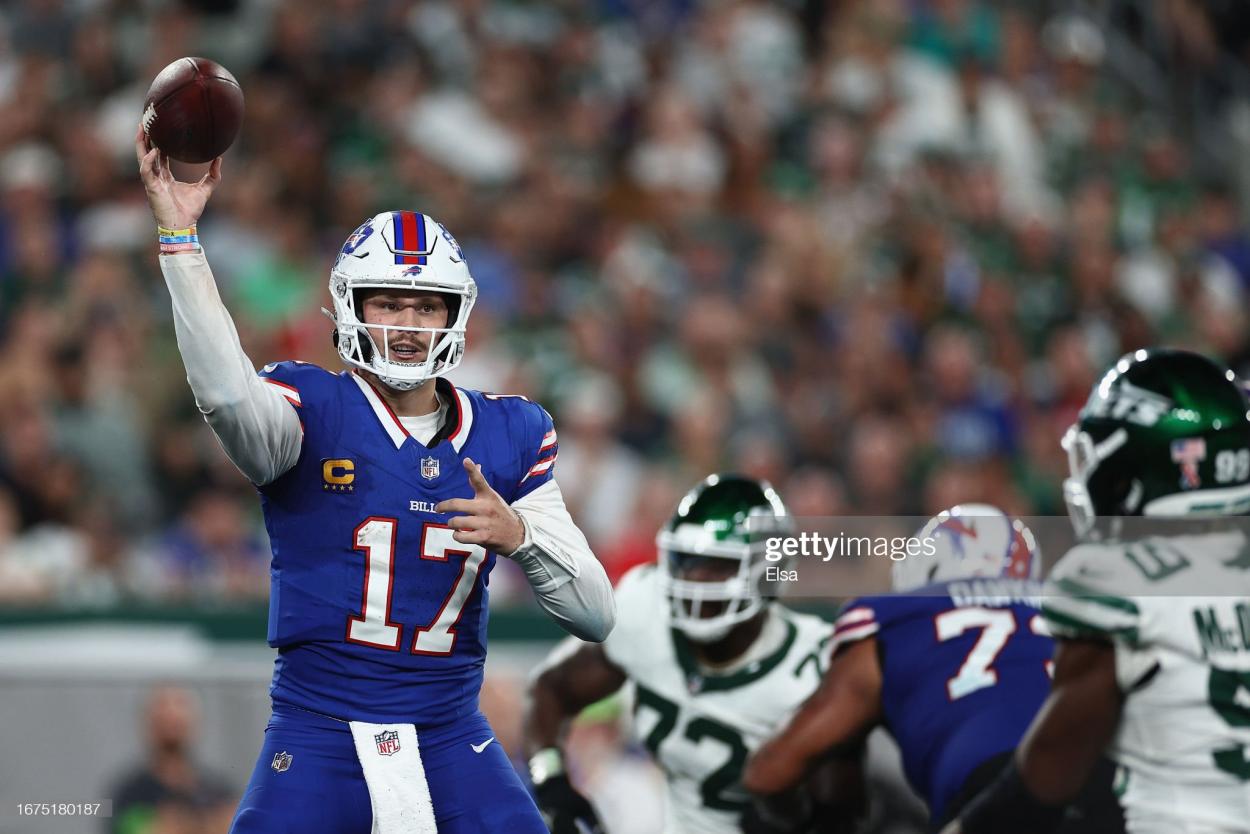 Wide receiver Stefon Diggs had 10 receptions for the Bills for 102 yards and a touchdown. James Cook, the running back, covered 46 yards in 12 carries.
After Whitehead's third interception, New York was in possession of the ball at its own 43 with 9:43 left in the contest. With 4:55 remaining, Wilson scored a touchdown on a spectacular touchdown catch on second-and-goal from the 3 to knot the score at 13.
On the Bills' next play from scrimmage, Allen fumbled and it was recovered by Quinnen Williams with 4:51 left to put the Jets at the Buffalo 27.
Eight plays later, with 1:48 left, Zuerlein converted a 30-yard field goal to give New York its first lead, 16-13.
However, Buffalo's Tyler Bass kicked a 50-yard field goal with two seconds left in regulation to force overtime. The ball bounced against the left upright and slid through.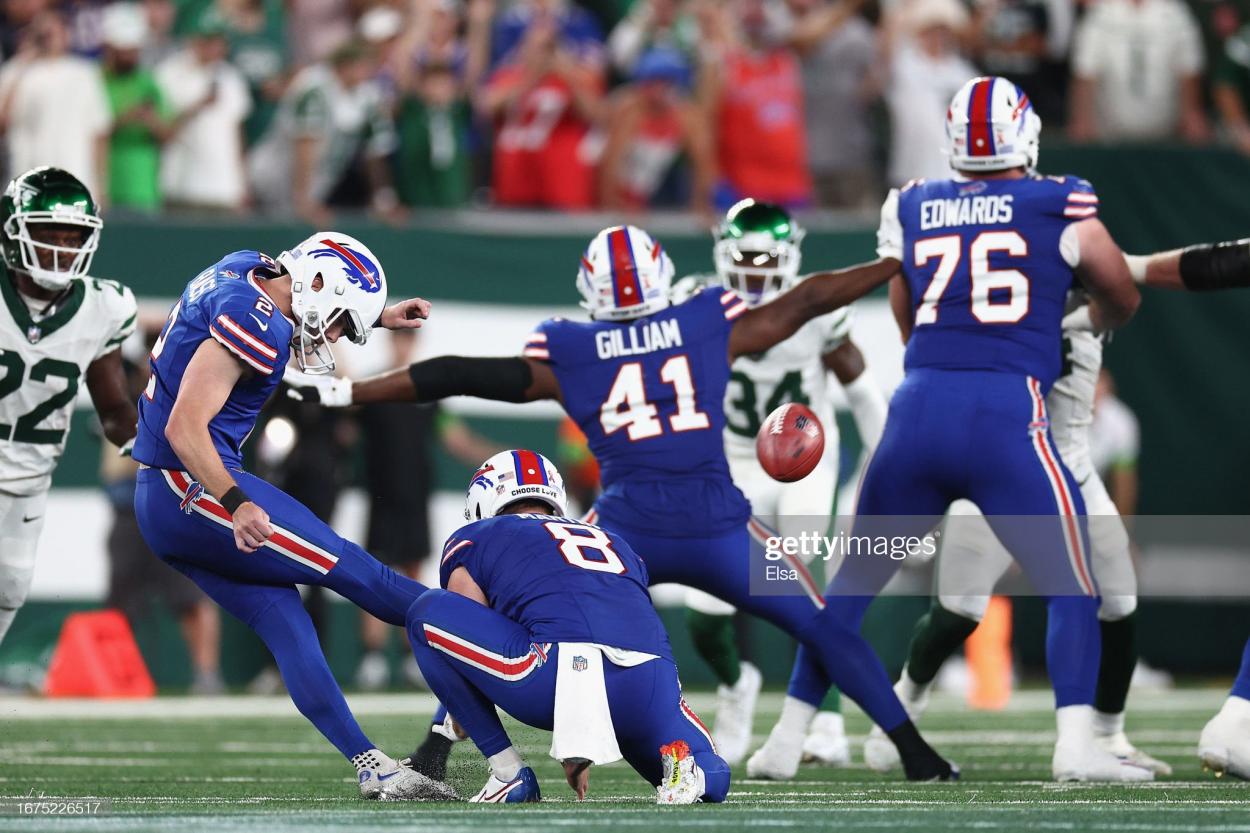 After Buffalo went three-and-out to begin overtime, Gipson took Sam Martin's subsequent 42-yard punt and found open ground down the left sideline, scurrying away for the game-winning touchdown and setting off loud celebrations from his teammates.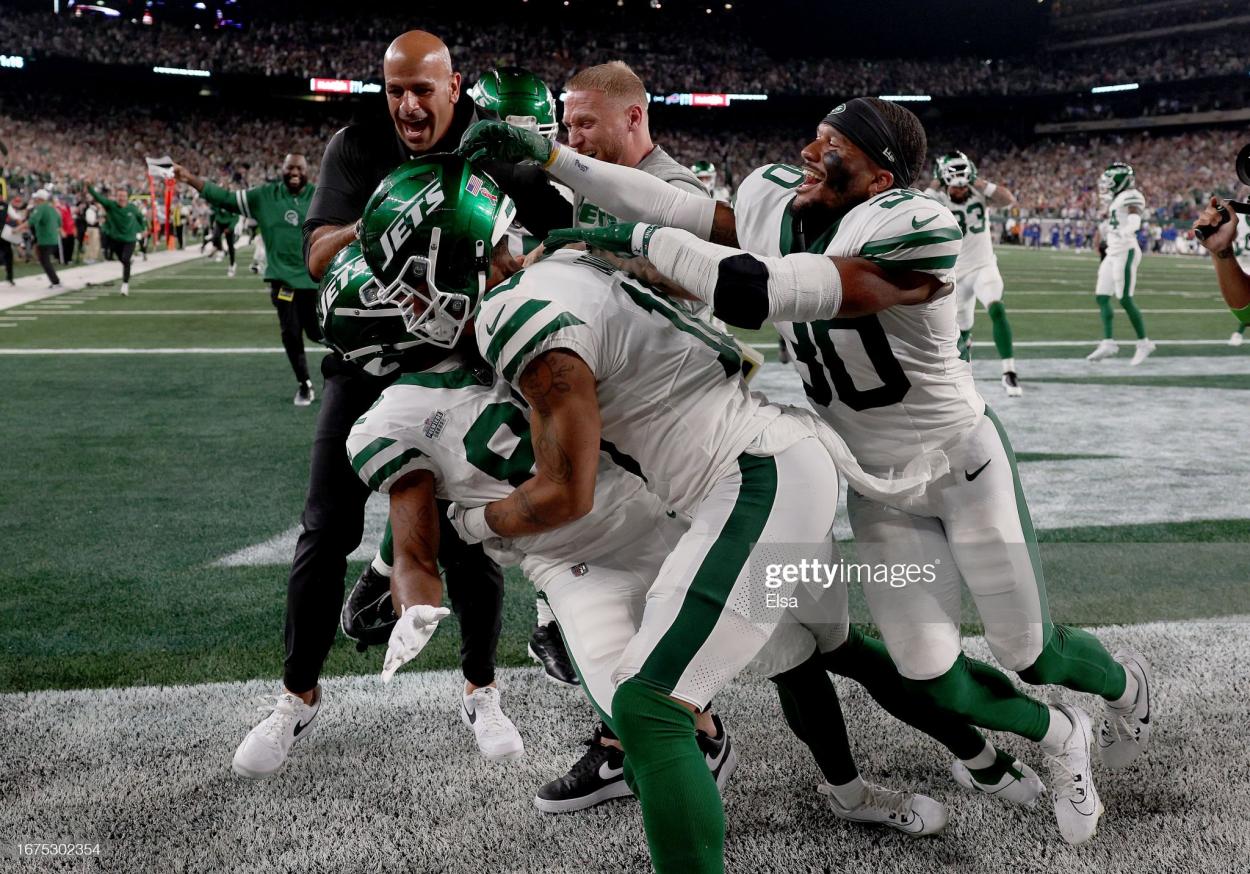 Next Sunday is the first home game of the season for the Bills against the Las Vegas Raiders, while the Jets travel to face the Dallas Cowboys.