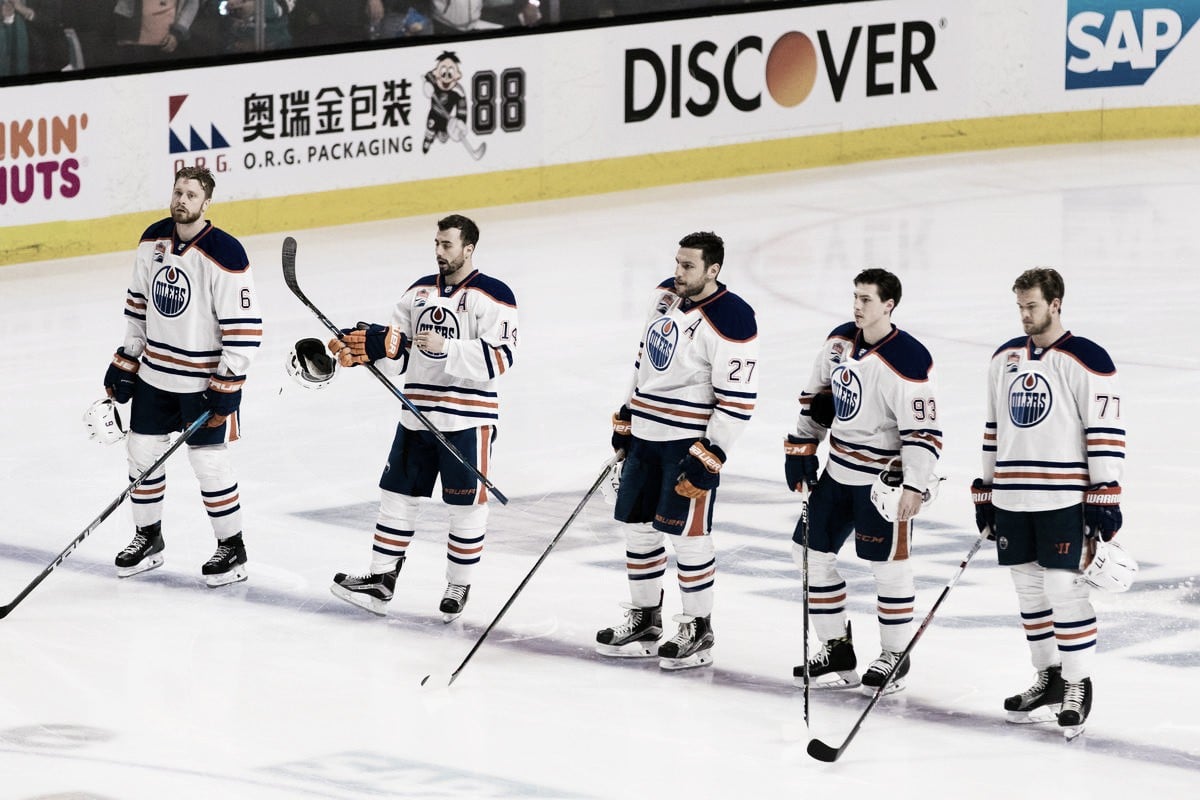 Connor McDavid, the captain of the Edmonton Oilers, is arguably the greatest player in the world right now. He was unable to take the Oilers to the playoffs this past season (2017/18). This is a representation of how competitive the NHL is today.
McDavid's stick-handling and ability to transition down the ice makes him if not the hardest then, one of the hardest players to defend against. McDavid creates plays but has to have two wingers that are going to be able to consistently finish. That's what the Oilers have been lacking, and what many believe kept them from the playoffs.
Oilers' options
On July 1st the Oilers will have the ability to speak with unrestricted free agents (UFA) from around the league. There are not many first-line wingers heading to free agency this summer, but some of the bigger names include James Van Riemsdyk and James Neal.
Steal at 10
The Oilers chose defensemen, Evan Bouchard with their 10th overall pick at the 2018 NHL Entry Draft. Some experts believe that he has a chance to make their lineup this upcoming season (2018/19). If he is able to crack the lineup he will likely showcase his high-end puck-moving ability making McDavid an even bigger threat.
Cam Talbot did not have his greatest year and the Oilers' defensive core could be deeper, but with the addition of Bouchard, they may have filled this void. Their real issue is finding a winger to play with McDavid.
Going young
There is a chance the Oilers look to their prospect pool to fill the role. Kailer Yamamoto, 19-years-old was drafted 22nd overall last year (2017) by Edmonton. He appeared in nine games with the club posting three points with a +/- of -2. He was given the chance to make the team last year, because of his impressive performance at rookie camp and in pre-season.
Players reactions to Yamamoto's stand-out performance in pre-season:
During his time in the NHL, he played predominantly alongside McDavid. They made it clear they believe he is close to being a top-six forward in the NHL.
Yamamoto still has two years of junior eligibility left so, it would not be surprising to see him go back to the WHL. Yamamoto is a smaller winger, like Johnny Gaudreau, so the Oilers may want him to develop a bit more in junior.
If the elusive young forward is able to make the Oilers, that most likely means he is the piece they were looking for last summer when they made the trade for Ryan Strome. He is the winger that McDavid needs to help bring his team to the post-season.
What do you think the Edmonton Oilers need to do to become a Stanley Cup contender again? Will Kalier Yamamoto be able to assist Connor McDavid in bringing the Oilers back to respectability again? Let us know in the comments section below.