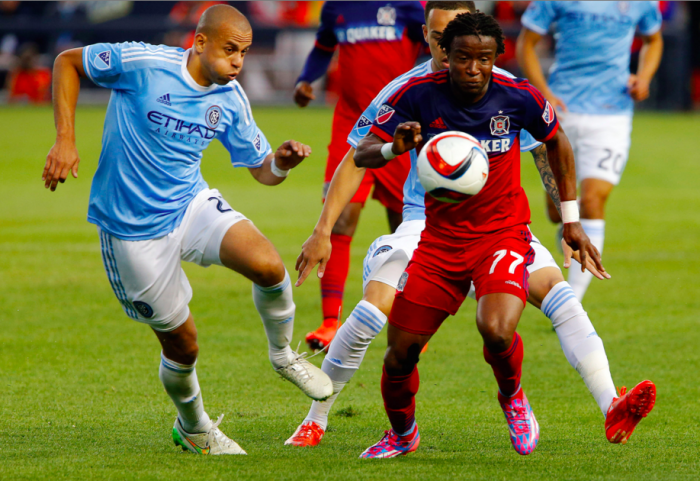 The Chicago Fire kicked off a new era in the Windy City as they hosted New York City FC on Sunday afternoon. With new management and a new head coach, optimism was in the air for the Fire. But things did not go as planned for Chicago as they lost 4-3 to NYCFC. Chicago tried to battle back multiple times but it wasn't enough as they lost a seven goal thriller.
Still in the loss there are positives to take away from the game in Chicago. Hopefully, they will be able to bounce back and make improvements against Orlando City SC.
Orlando kicked off their season with a draw, a result they took with great pleasure against Real Salt Lake. It took two goals in stoppage time but Orlando still get a point from this game. ICyle Larin got things started in the 94th minute and a goal by Adrian Winter followed with a goal of his own in the 96th minute to cancel out the two goals by RSL to tie the game. It was a thrilling comeback but Orlando will be looking to take all three points against Chicago.
The last time these two teams met Orlando won 1-0 in Chicago.
Better defense for Chicago?
Defense was something that Chicago struggled a lot with last season. Against NYCFC, the defense showed it's still a work in progress and it will take some time to get better.
They couldn't stop NYCFC's first goal as it was an absolute beauty of a strike but the second goal was certainly a preventable one. In the 29th minute, a defected clearance led to Tony Taylor getting in the box. Two Fire defenders then collided with each other, allowing Taylor to go free in on goal and give NYCFC the 2-1 lead.
Mistakes like that are certainly preventable as Chicago looks to shore up its back line. The defense still looks very shaky and Chicago's offense is what is keeping the Fire in games at the moment. Thanks to the play of David Accam and the other Fire attackers, they were able to keep pace with New York.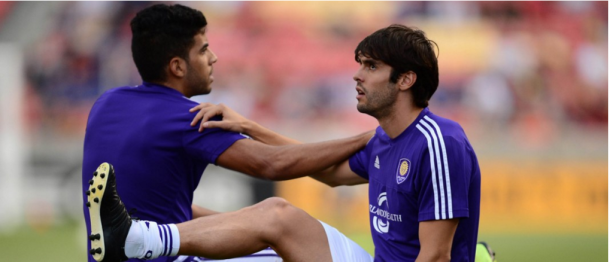 Missing attackers for both teams
Both Orlando and Chicago will be shorthanded coming into this game as both are missing key players in attack.
For Orlando, they will be missing their best player in attack in Kaka as he still waits to make his debut this season. Kaka suffered a thigh strain in pre-season and still hasn't fully recovered. Missing a player like his quality in the midfield has hurt Orlando so far.
Chicago will likely be without first choice striker Gilberto as he suffered a leg strain in the first half against NYCFC. He couldn't finish the match and had to be subbed before halftime. Fire head coachVeljko Paunovic will most likely keep him on the bench for this one.