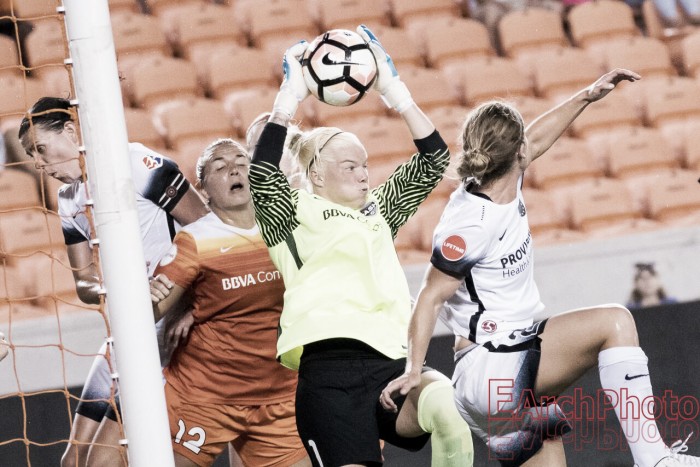 The Houston Dash are on a four game unbeaten streak and will be looking to continue that as they host the Washington Spirit on Saturday.
The Dash are coming off of a draw against the Portland Thorns last week. They started strong, scoring off of a Janine Beckie goal in the eighth minute, but had to settle for one point when Lindsey Horan scored in stoppage time.
Rachel Daly recorded the assist on the Beckie goal and goalkeeper Jane Campbell had four saves on the night.
The Dash will want to continue the momentum from their unbeaten streak if they want to be playoff contenders this season. They currently sit at seventh on the table, but with three points, they could overtake the Orlando Pride in sixth with a win tomorrow.
The team will be without Carli Lloyd as she was shown a straight red card late in the match last week, but Daly could take the command up top as she has recorded a goal or an assist in three of their last four matches.
Campbell has been solid in goal and can continue to be that brick along with her backline against the Spirit.
Spirit looking to rise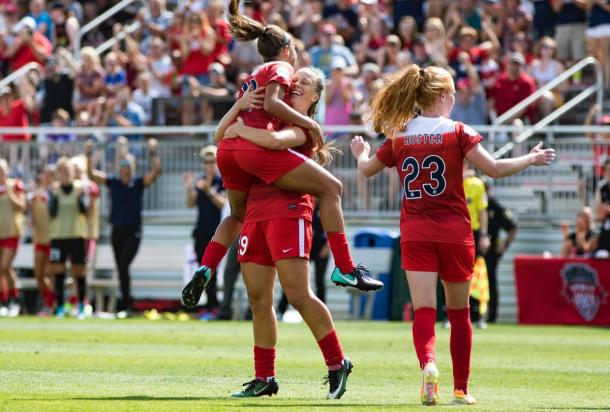 The Spirit are sitting at last place on the table, just one point behind the Boston Breakers and FC Kansas City, but they have a little momentum coming into this match after their draw last week against the Pride.
USWNT phenom Mal Pugh scored two comeback goals, obtaining her first brace as a professional player. She will be looking to get passed Campbell and the Dash backline.
The Spirit will be without Francesca Ordega as she suffered a knee injury, but they gain a forward in Cali Farquharson who is coming off of an ACL injury suffered late last season.
They will be looking to Estefania Banini and Cheyna Williams along with Pugh to lead the top and keep the ball in the offensive third and Tori Hurster will look to be controlling the game from the midfield.
The Spirit have only lost one of their last five games, but still remain in last place. They have had solid performances from Havana Solaun and Kristie Mewis. The Spirit will be hoping they continue their great performances the rest of the season. A win tomorrow would put them ahead of the Dash and ahead of the Breakers and FCKC if they both lose this weekend.
Head-to-head
This will be the third and final meeting of these two teams this season and both teams will be looking to take the series. Houston won the first match in a 1-0 win with a goal from Kealia Ohai. The Spirit won the second match with goals from Williams and Pugh.
The match starts at 8:30 PM ET at BBVA Compass Stadium in Houston on Saturday.