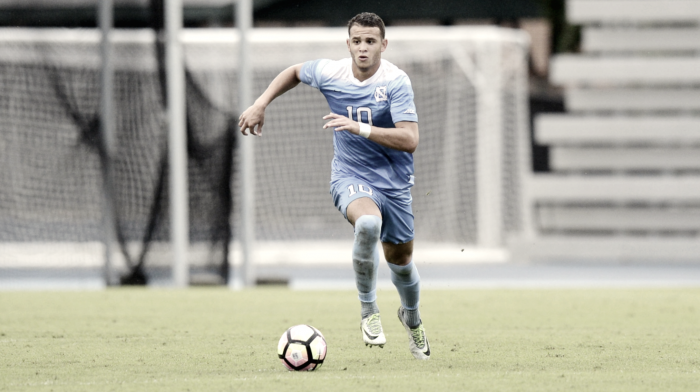 Last week, former UNC player Zach Wright became Sporting Kansas City's seventh ever homegrown signing. The 22-year-old had a very successful collegiate career with the ACC powerhouses where he bagged 15 goals and 28 assists. Wright was also a big piece in the school's back-to-back visits to the NCAA Men's College Cup.
Zach will join former UNC teammate Colton Storm at Sporting KC and will add to a long list of UNC players gone pro with Cam Lindley signing a homegrown deal with Orlando City SC just days later.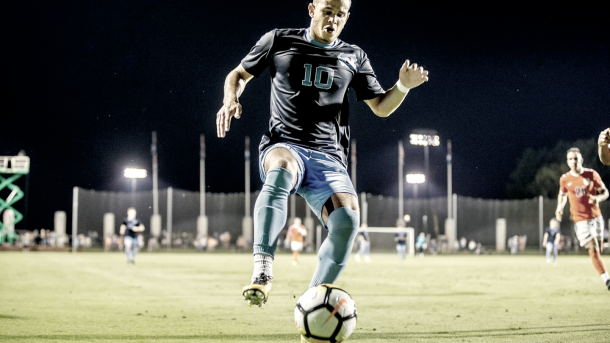 Interview
VAVEL USA: You moved to Kansas City before your senior year in high school. Was this move made in any way to benefit your career? Or did things just turn out to work that way?
Zach Wright: I left my old club because I wanted to be challenged for a spot and I wanted to work my way up to the MLS team. I knew I wanted to leave Texas to improve and learn new things and have a different experience which worked out for me.
VAVEL: Following becoming the top scorer for SKC in the 2013-14 U.S Soccer Development Academy season, you enjoyed four years at UNC where you scored 15 goals. Does one goal stand out as a favorite? And if so, why?
Zach: Well the Duke goal last year as well as the Clemson goal last year and the Fordham goal this year are probably my top three. I might have to go with the Clemson goal because of how everyone was around watching creating a perfect atmosphere and being with my teammates in the dog pile.
VAVEL: You were Sporting KC's seventh homegrown signing in club history. How does it feel knowing your move to Kansas City finally paid off after all these years?
Zach: It feels great to finally be apart of the club again. I mean, I didn't know if I'd end up here but I guess they liked me in the end but I was always perusing a homegrown with them.
VAVEL: Your former UNC teammate Colt Storm is on SKC with you, has he, or anybody else in MLS given you any words of advice?
Zach: Yeah. Colton told me just to be confident and don't be afraid to fail.
VAVEL: Finally, is there anything you want to say to the Sporting Kansas City supporters?
Zach: I'm honored to play in front the best fans around and want to help bring another trophy to KC and I can't wait to play in front of the Cauldron!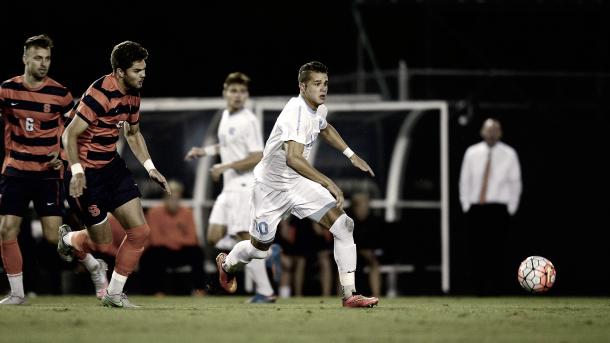 2018 and Beyond
With Dom Dwyer returning to Orlando last season, and Latif Blessing being taken in this year's MLS expansion draft by Los Angeles FC, Zach will hope to use that to his advantage in hopes of making a big impact on the field in 2018.
Zach Wright joins the club as a homegrown on a one-year contract with the option to have the club pick up his contract into 2019, 2020, and 2021. If Zach's UNC game translates well into MLS, there is a good chance his contract will be picked up.