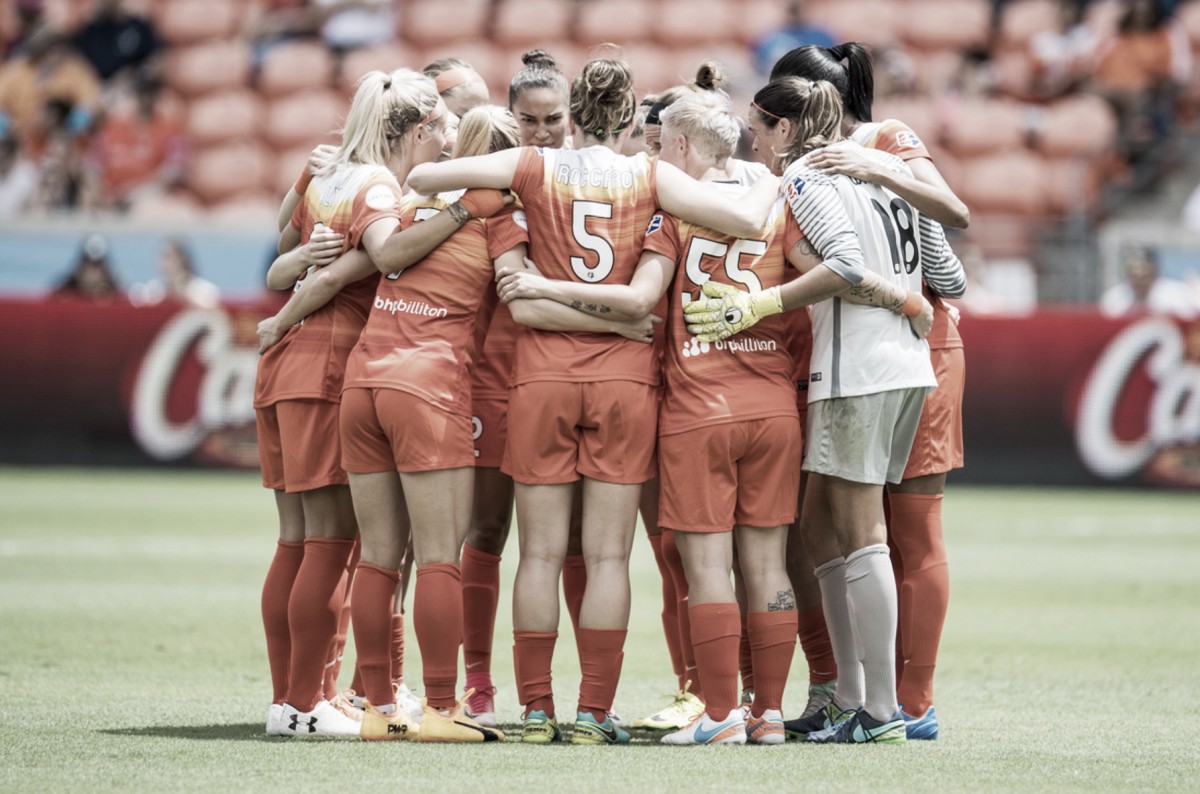 The Houston Dash announced their 2018 NWSL preseason roster as they begin training camp under new head coach Vera Pauw.
The Dash's preseason roster consists for 32 players. However, many internationals will not join the Dash until later due to their international duties. Canadians Lindsay Agnew and Nichelle Prince, USWNT players Jane Campbell and Christen Press, and lastly South Africans Thembi Kgatlana, Linda Motlhalo, Janine Van Wyk will all report to camp after their national team commitments are finished. Agnew and Press are recent club singings, Agnew coming from the Washington Spirit and Press from the Chicago Red Stars.
Swedish defender Lotta Ökvist, who was picked up in the recent Dispersal Draft, will miss the start of preseason camp due to the fact her P-1 visa is still being secured. 2018 NWSL College Draft pick, Kimberly Keever, will be finishing her courses at the University of Washington before joining the Dash for the 2018 season. Keever is one of five players picked up by the Dash in this year's draft; the rest have reported to camp.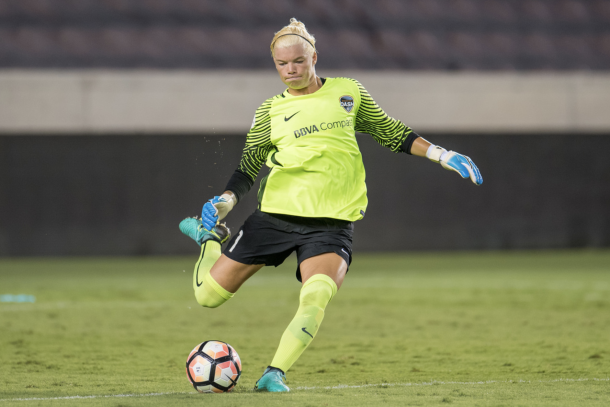 Additionally, the Dash have offered contracts to Meleana Shim and Kyah Simon, waiving Caity Heap in the process. Heap will not count as a non-roster invitee Shim spent five seasons with the Portland Thorns before going abroad to play in Sweden for the remainder of 2017. Simon's rights were picked up in the Dispersal Draft; she played for the Breakers before 2017, but took the season off from the NWSL for shoulder surgery. She most recently just won the Westfield W-League title with Melbourne City FC.
Roster by Position
Goalkeepers: Jane Campbell, Bianca Henninger, Sammy Jo Prudhomme, Sarah Shimer (CDP)
Defenders: Amber Brooks, Rachel Daly, Kimberly Keever (CDP), Cami Levin, Cami Privett, Cari Roccaro, Janine Van Wyk
Midfielders: Abby Elinsky (CDP), Claire Falknor, Michaela Hahn, Haley Hanson (CDP), Caity Heap (NRI), Veronica Latsko (CDP), Linda Mothalo (NYR), Kristie Mewis, Lotta Okvist (NYR), Kyah Simon (NYR), Allison Wetherington
Forwards: Lindsay Agnew (NYR), Sonest Furtado (NRI), Savannah Jordan, Heather Kaleiohi (NRI), Thembi Kgatlana (NYR), Kealia Ohai, Christen Press (NYR), Nichelle Prince (NYR), Meleana Shim, Tiffany Weimer
Key
CDP - 2018 NWSL College Draft pick
NRI - Non-Roster Invitee
NYR - Not Yet Reported to Camp