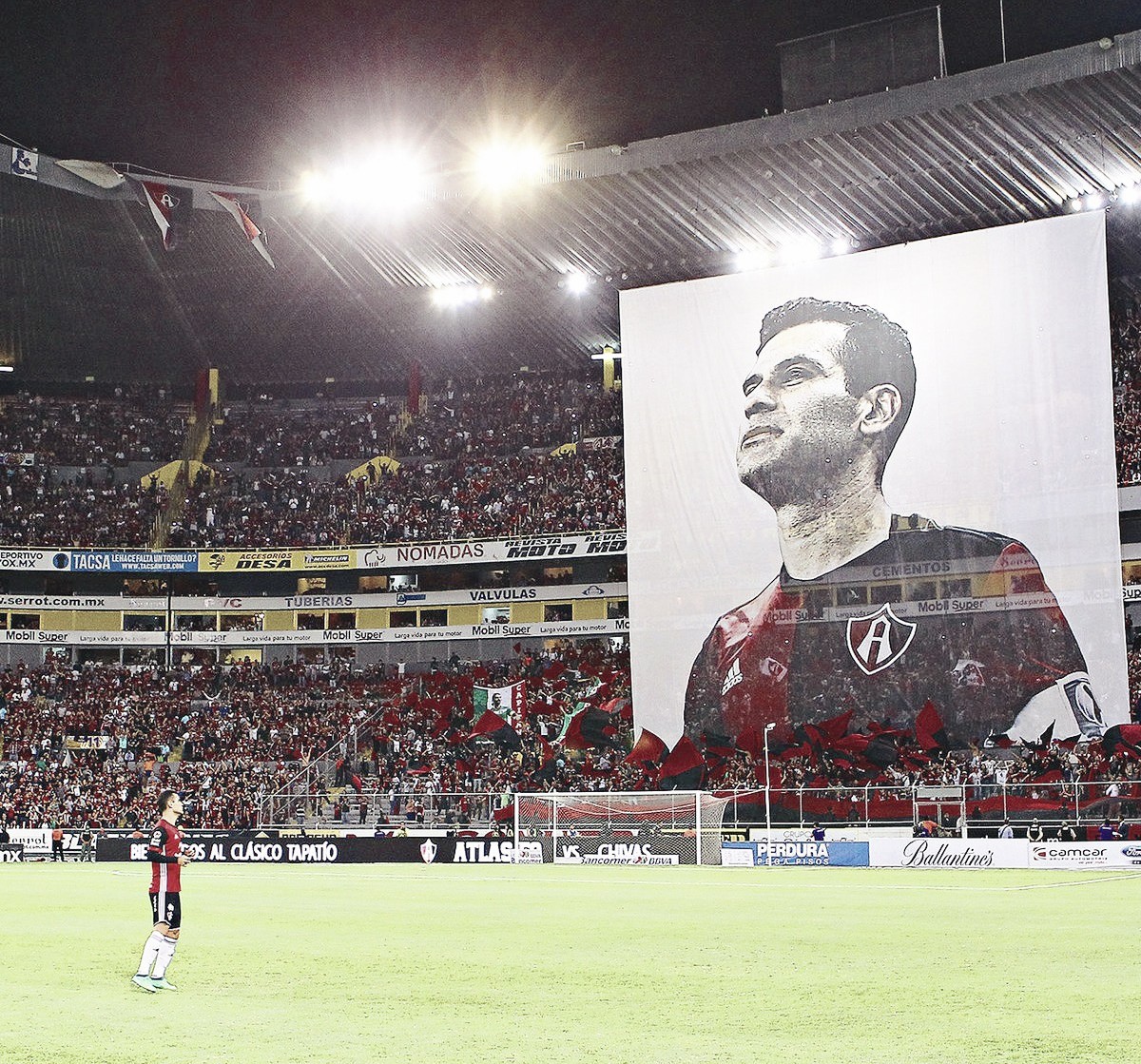 Under the Guadalajara night, as the Estadio Jalisco lights shined down, Rafa Marquez played his final home match for his boyhood club Atlas. At 39 it finally looks that Father Time has caught up with Marquez. With Atlas out of the playoffs, and their rivals Chivas, also out of their playoffs and with a CONCACAF Champions League second leg to play midweek, the match could be simply Rafa Marquez's game. Yet many times in sports, just as in life, it's never really that simple.
Marquez, El Clasico Tapatio's golden son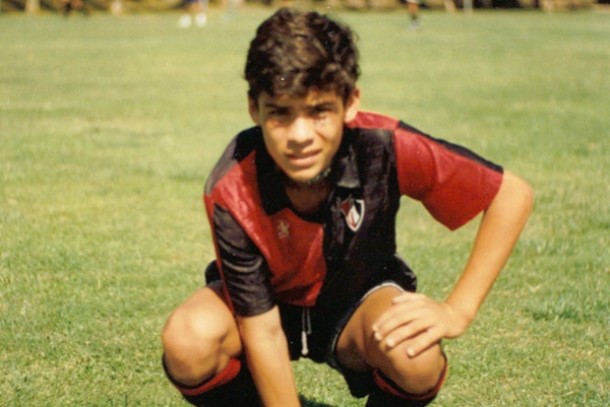 While both Atlas and Chivas had really nothing else to play for, and Marquez's time as a player is ending, this was still El Clasico Tapatio, Mexico's oldest rivalry and one for the battle for Mexico's second city, Guadalajara, as Chivas was founded in 1906, and Atlas was founded in 1916. Chivas is one of two of Mexico's most successful clubs, tied with arch-rival America with 12 league titles each. Atlas, on the other hand, has only won one league title, in 1951, leading to their fan base known as "El Fiel" (the faithful), last reaching a final in 1999 when Marquez was 19.
As Marquez walked out the tunnel to lead his team for one final time in his famous number 4 jersey, his teammates followed behind with Marquez jerseys with the number 27, the number Marquez originally debuted as a 17-year-old for the same club. What adds to the poetry of seeing Marquez lined up one final time at home and against the club's most hated rival was across both teams 16 of the 22 starters came up through their respective club ranks, 9 for Chivas and 7 for Atlas.
It's not a surprise since Chivas have a policy and pride themselves on only playing Mexican players. Atlas, on the other hand, is nicknamed "La Academia" (The Academy) for their ability to produce Mexican talent, including Mexico's last two captains of 16 years, Marquez and Andres Guardado. It seemed only fitting that the club that only plays Mexicans in Chivas, and the club that has produced three of Mexico's five most capped players of all time (Pavel Pardo: T 2nd-146, Guardado: 4th-144, Marquez 5th-143. Chivas have no players in the top 5 in caps) in Atlas be the ones to pay respect to the best player either team has produced.
Paving a path for those to follow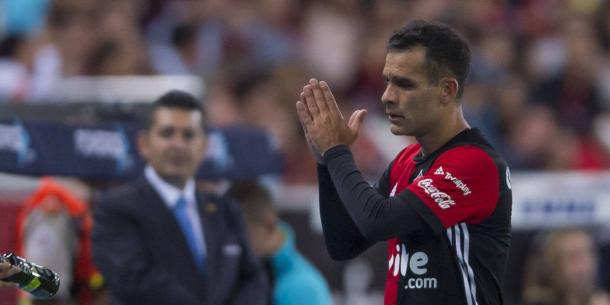 An argument can be made that Marquez might Mexico's best player, but while most will still point to Hugo Sanchez, Marquez is without question Mexico's most successful player. He's the winningest player in Mexican history and is still the only Mexican to win a Champions League title, let alone two. Sanchez had an incredible career, but there was gap between the Mexican player and Europe during his time. Marquez helped pave the way with European clubs being willing to go after Mexican players. After Marquez started the 2006 Champions League finals for Barcelona and captaining Mexico that summer at the 2006 World Cup, Pavel Pardo, Ricardo Osorio, and Carlos Salcido all made jumps that summer to Europe and all ended the season with League winning metals with Stuttgart and PSV respectively. He became the symbol and player Mexicans looked at in modern times for the ability to succeed in Europe.
The final goodbye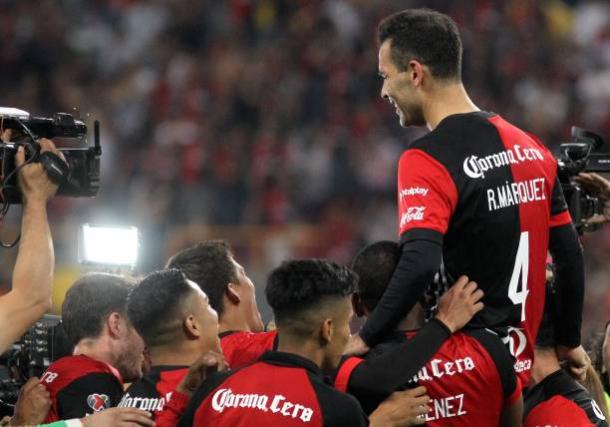 It took less than a minute for Atlas to get on the scoresheet and it was Marquez set up the second assist to give Atlas the lead that they wouldn't give back. For the next 90+ minutes Atlas were the better of the two teams with Marquez still doing what he does best, spreading the ball around and having a leading and calming present about him. Finally, in the 91 minute the final sub came in for Atlas and it was the final curtain call for Marquez. The fans rose to their feet to rain down a spine chilling and goosebump tingling good bye to their hero. He took one more knee, one more moment to take the moment in and reflect his final moments as an active player on the field.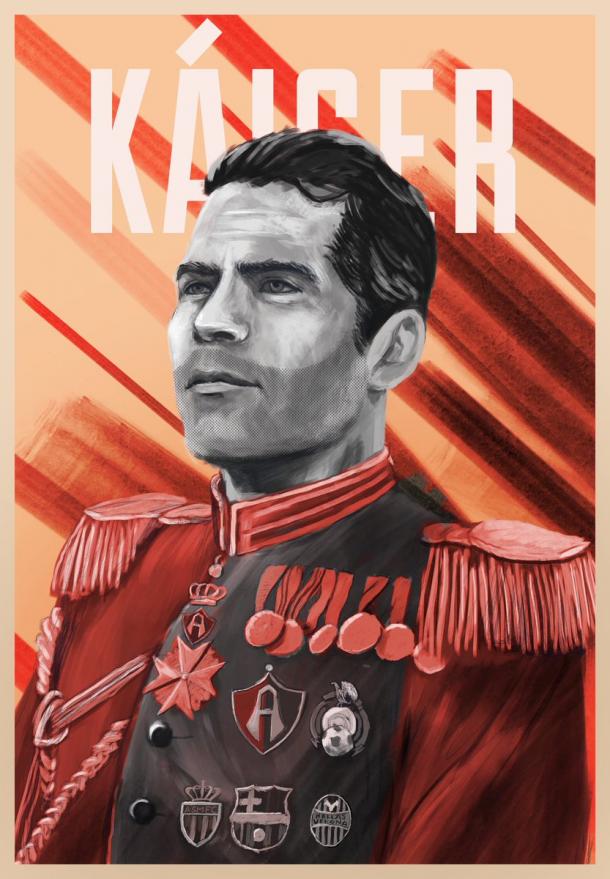 The Enteral Captain of Atlas was raised on the shoulders after the match by his teammates one last time. Atlas grabbed bragging rights one more time over their big brothers, but the night belonged to the gizzlied gray-haired player nicknamed "EL Kaiser de Michoacán". The hopeful boy who left home at 13 to move across state lines to join Atlas last night left the Tapatio night sky at 39 years-old one final time as many things, El Captain, The Kaiser, El Patron, A hero, a legend, and more importantly a grateful man.