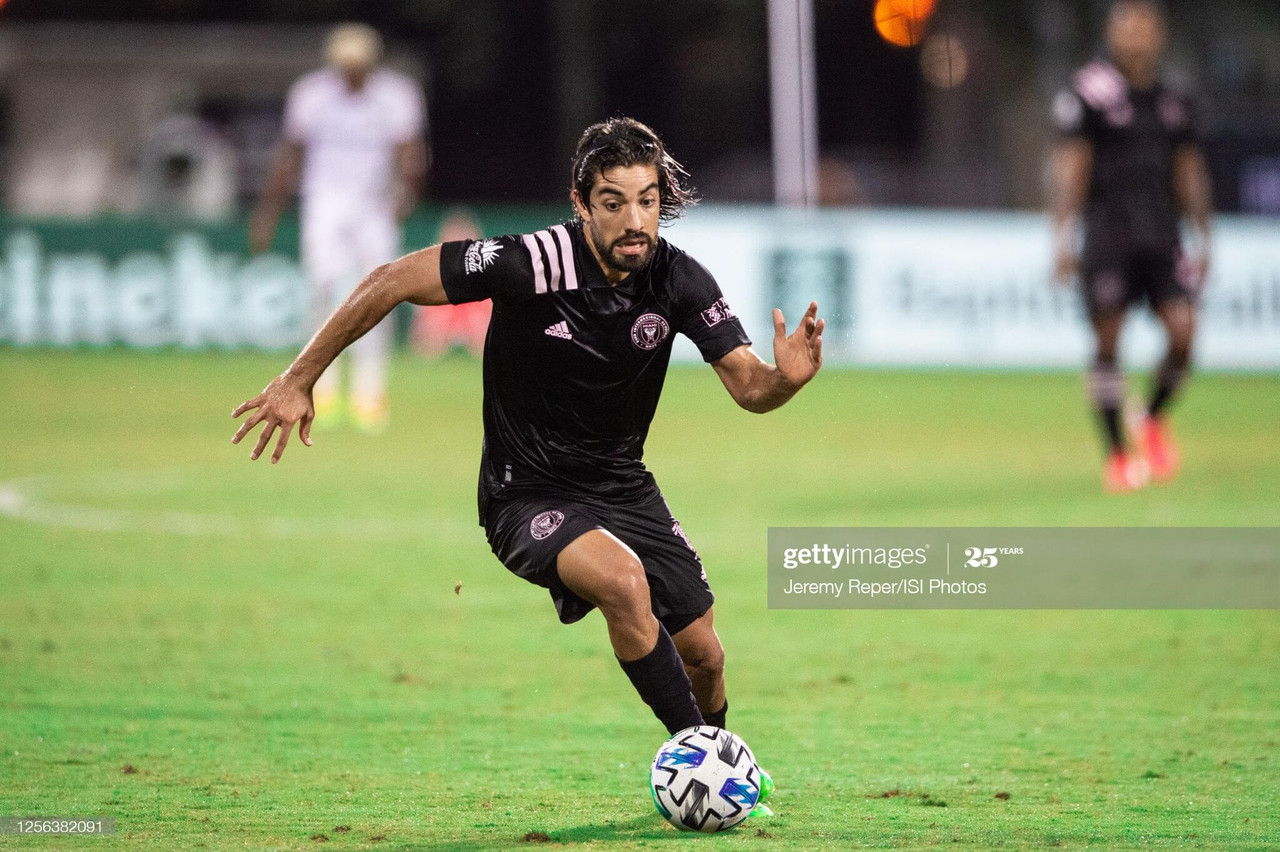 Cut adrift at the bottom of Group A, Inter Miami and New York City FC could yet secure qualification to the knockout rounds of MLS is Back if they win on Monday morning. The spluttering clubs – both pointless in MLS since the start of the season – will be desperate to secure their first points of the regular season.
Though Orlando City and the Philadelphia Union have already qualified for the knockout rounds, victory on Monday morning could see either team progress as one of four third-placed teams.
Team News
Miami, led by Uruguay's Diego Alonso, have no fresh injury concerns following their 2-1 defeat against the Union last time out. Ben Sweat is expected to start for the Herons against his former side, while designated player Rodolfo Pizarro will once again feature in the number 10 role.
Lewis Morgan – who has impressed in MLS since his arrival from the Scottish Premiership – is likely to retain his place on the right flank, although Alonso could make changes in defence. A partnership of Nicholas Figal and Roman Torres has been Alonso's favoured solution at the back, although Alvas Powell could be in line for his first start since Miami's season opener at LAFC.
Ronny Deila is under pressure to secure his first MLS win in the NYCFC dugout. The New Yorkers have been without Maxi Moralez since their defeat against Philadelphia, although the Argentine could return against Miami. After featuring from the bench against Orlando, Alexandru Mitrita is in contention to start for NYCFC.
After starting in a 3-1-4-2 formation against Orlando, NYCFC are expected to make tactical changes ahead of their meeting with Miami. Deila's side succumbed to early pressure against the Lions – conceding twice in the opening ten minutes – and are expected to revert to a 4-4-2 formation against the Herons.
Form Guide
Still in their expansion season, Miami are yet to secure a point in MLS. Since the Herons' 1-0 loss against LAFC, Miami have fallen to consecutive 2-1 defeats against D.C. United, Orlando and Philadelphia.
NYCFC have encountered similar pitfalls in 2020. Beaten by the Columbus Crew, Toronto FC, Philadelphia and Orlando in MLS, NYCFC's only victories of the year have come in the Concacaf Champions League against Costa Rica's San Carlos.
Manager Comments
Ahead of Monday's fixture, Alonso said: "We're preparing with great enthusiasm, eager to go out in search of our first three points. We have to insist until it happens. I can't find another way of living life itself or soccer other than chasing our dreams and striving to make them come true."
"I think we have less than what we deserve so far," Alonso insisted: "The team wasn't vastly outperformed in any of the four matches. In my opinion, I think the only match in which the rival was better than us was against LAFC."
"We would all have liked for this story to begin differently, but I'm convinced of who I am, of the players we have, the owners and front office that we have and what we want to achieve."
In the wake of his side's defeat against Orlando, Deila said: "Of course it's not a good atmosphere right now. We hate losing and today we're not happy with the way we started the game. We keep ourselves in a very bad situation because when you haven't been winning games for a while you get stressed and you lose your confidence."
When asked about the differences between his system and the tactics implemented by predecessor Dome Torrent, Deila said: "[It's more] structured in a way. I think was more freedom in a way last year. But I want more, like, 'when the ball is there, I want you there', and these things. Maybe that's a thing in which we train more; on structure. Having said that, there's no right or wrong answer here."
Ones to Watch
Pizzaro has starred for Miami since arriving from Monterrey in February, scoring twice in his first four appearances for the club. The Mexican attacking midfielder has been crucial to side's success on the offensive transition, often supported by vertical movement from Morgan.
If the Romanian forward is fit enough to start, Mitrita will be NYCFC's player to watch on Monday morning. The 25-year-old centre forward notched 12 goals in 32 appearances last season, and is among the most technically-gifted players in MLS.
Where to Watch
Monday's fixture will be available to watch on ESPN3 in the United States and TSN4 in Canada. Domestic audiences will also be able to view the contest on the MLS App, or via MLSsoccer.com.