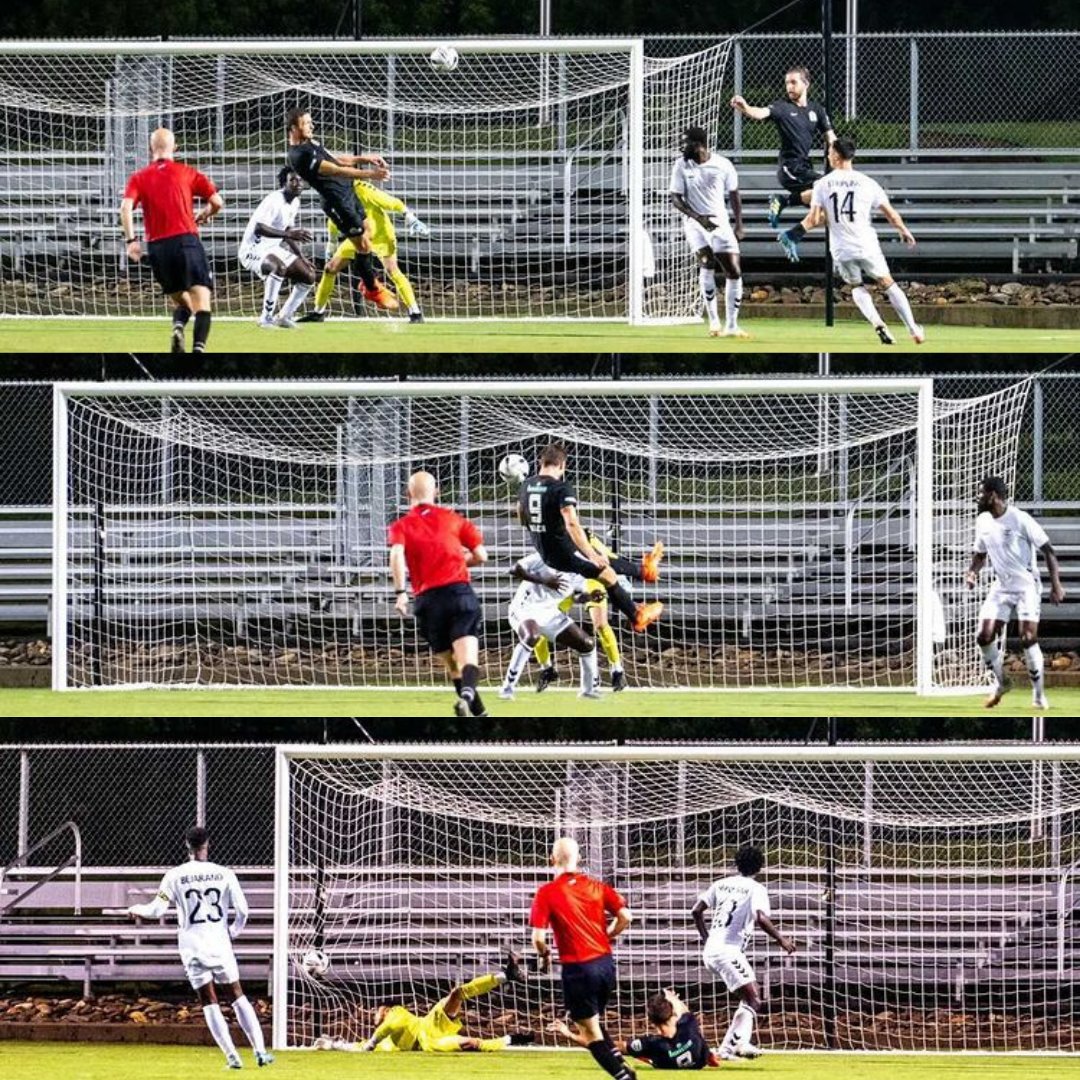 The penultimate weekend of the 2021 NISA Fall season is upon us, and Saturday serves up a potentially interesting matchup as Chicago House Athletic Club hosts Stumptown AC at SeatGeek Stadium.
The reason why this contest could be a good one is that the two sides are quite even, which is proven by the league table. They're currently tied for 5th, with both teams picking up 20 points from their 16 games so far. Even the reverse fixture (which we'll get to later) was a tight affair, as Chicago only edged out a 1-0 win thanks to a goal in the final few moments.
Will we see similar drama on this occasion? Only time will tell, but it seems likely.
Predicted lineups
Chicago House AC: Novotny, Requejo Jr, Sulia, Abidor, Bowie, Cerro, Conner, Acosta, Kidd, Wójcik, Huffman
Stumptown AC: Gonzalez, Nembhard, Martinez, Williams, Hines, Bejarano, Stripling, Odenbeck, Garcia, Ward, Longo
Ones to watch
Derek Huffman
Chicago probably wasn't expecting Derek Huffman to play like he has been as of late. They know he can be good, but they probably didn't think he'd be good in this kind of way.
Huffman has become one of the team's main creators going forward. Playing up top, he often drifts into different areas, sometimes coming deep while mostly darting out wide. This creates space in multiple ways, as he first finds room for himself before his teammates then run into the areas he just vacated.
He's more than just a willing runner, of course. When he gets the ball in dangerous positions, the striker makes it count, as he's able to play the final killer pass when it matters most.
That was especially on show this past weekend. Huffman assisted both of the House's goals, with each coming in similar fashion. He picked up the ball on the left wing and drove forward with it, waiting for the right moment before laying off a pass to an open teammate, who was there to finish off the move. The second was especially impressive since it came in the final minutes, so he had to stay composed despite all the pressure on him at the moment.
Huffman has become a key part of the starting lineup thanks to his good form, and he'll almost certainly be in the XI once again this time around. He'll look to finish off the campaign with some more goal contributions, and the way he's been playing, it's tough to bet against him doing so.
Deshawon Nembhard
Someone who has made an impact on both sides of the pitch for Stumptown is Deshawon Nembhard.
Used primarily as a defender, he's helped his team to one of the best defensive records in the entire league. They've only conceded 15 goals from 16 games, which is the 3rd-best in NISA. It's been absolutely needed, as they've suffered going forward, scoring just 12 goals on the year.
Two of those goals were via Nembhard. They came at vital times as well, as one was the winner away to champions Detroit City FC while the other helped secure a point on the road against the Los Angeles Force.
He's not just doing this at the club level, either. The player is a Belize international, and he scored for his country in a recent international fixture.
If his team is to have a real chance of winning this contest, then Nembhard will likely have to put in another solid shift.
Last time out
As mentioned earlier, the last meeting between these two sides was a dramatic one.
Taking place nearly three months ago, the matchup came on the second weekend of the fall season, which is kind of fitting since this upcoming contest is on the penultimate weekend of the campaign.
An even affair throughout, the only goal of the game was scored right before the 90th minute. A switch-ball from Matteo Kidd found Derek Huffman in space, and he settled the pass before whipping in a cross into the area. He managed to pick out Wojciech Wójcik, who converted from close range with a superb header to put Chicago in front.
The House were ultimately able to hold on, winning their first-ever NISA game in only their second league match.
How to watch
The match kicks off at 7:30 p.m. CST, and it will air live on the ISC Sports Network, ISCSportsNetwork.com, YouTube, Fútbol Boricua, and Eleven Sports.