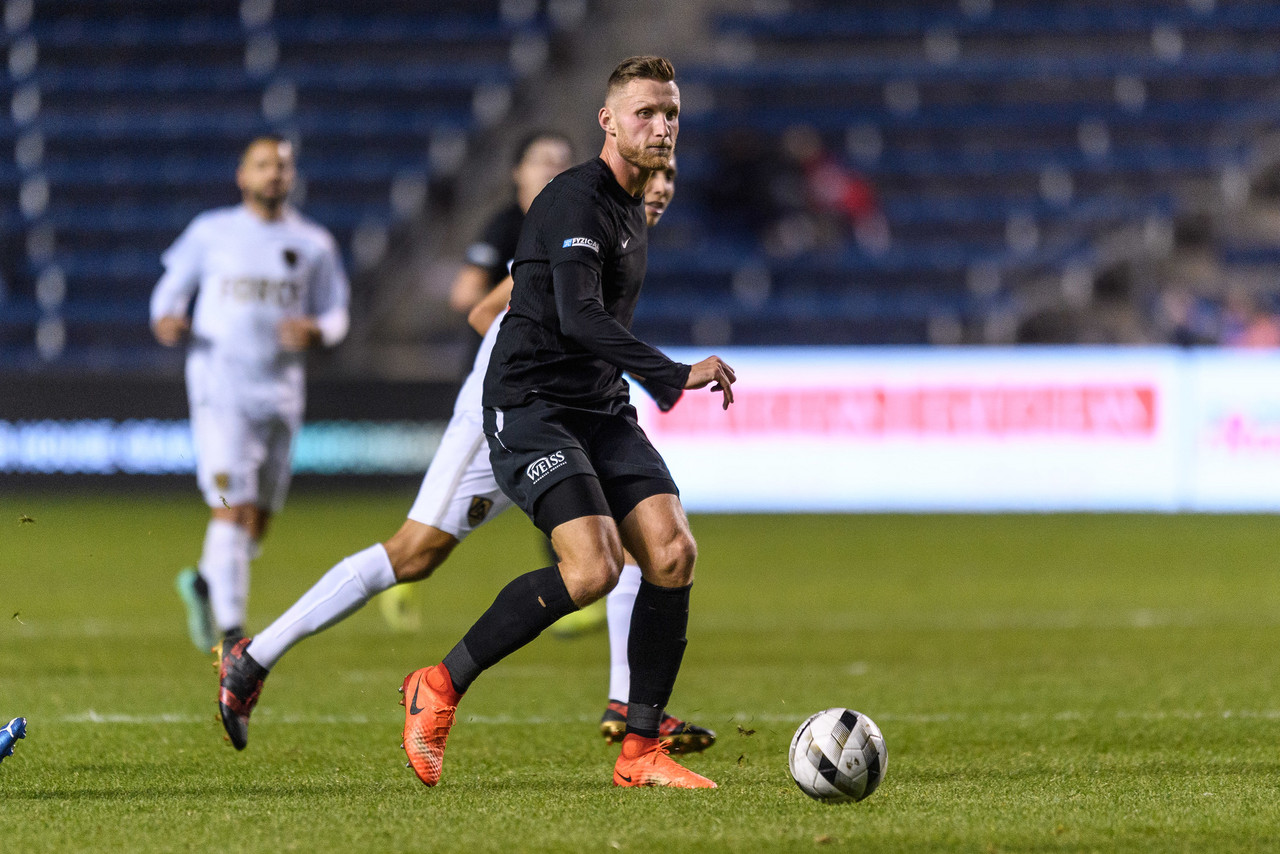 Chicago House Athletic Club picked up yet another home win on Saturday night as they defeated the Los Angeles Force 2-1 at SeatGeek Stadium.
A dramatic encounter, the Force jumped in front after just a few moments courtesy of a sublime finish from Samuel Goñi. Chicago responded well, tying things up following the break when Wojciech Wójcik converted from close range. Just as it seemed like the points were going to be shared, the House grabbed a late winner thanks to a first-time strike from Ian Cerro.
All in all, it was a wonderful night for the hosts.
Story of the match
It would be the away side who took an early lead. Edson Alvarado played Samuel Goñi through on goal, and he finished off the move in style, picking out the bottom corner with an excellent curling finesse shot.
In all honesty, it should have been 2-0 moments later. A set-piece whipped into the area picked out an LA player from close range, but he couldn't make the most of the opportunity, instead heading the ball over the crossbar.
Chicago then controlled the rest of the half, dominating possession while creating some half-chances, but they couldn't find an equalizer before the break.
They started the second half on the front foot as well, and they came close to scoring after a few minutes. Wojciech Wójcik made clean contact with a header, but his effort was denied by a highlight-reel save from goalkeeper Brandon Gomez, who punched the ball away with one arm.
The House would finally get their goal a little later on. A dream ball played Derek Huffman in behind, and he then set up Wójcik for an easy tap-in at the back post. The initial pass was lovely, but Huffman's little body feint to create the opening was what really made everything possible.
The second half was quite a fun one, with Chicago mostly in front, but neither side were able to create a clear cut opportunity.
That was until the final few minutes when the House grabbed a late winner. Huffman did incredibly well once again, getting the ball out wide before driving down the endline while waiting for the right moment. His eventual pass was a perfect one, as he picked out the late run of Ian Cerro, who slotted home to give his side all three points.
The contest did have an ugly ending when Christopher Christian was sent off for a foul afterwards, but that didn't ruin the vibes much as the House were still able to celebrate a wonderful victory.
Takeaways
It was Polish Heritage night, and the House decided to play Polish music during the breaks in play, which was a nice nod to the occasion.
Chicago turned to a new formation for the start of this contest, utilizing a 4-1-3-2 of sorts. It kind of worked, but also kind of didn't.
Head coach C.J. Brown has been rotating the team a bit as of late, but it's becoming increasingly clear who his best wingers are at the moment. Ian Cerro and Matteo Kidd were both benched for this contest, but they came on at half-time, and their impact on proceedings was certainly felt. They just seem to work well together, as when one moves, the other reacts accordingly. They're a dynamic duo, and they should be the go-to pairing out wide for the rest of the campaign.
It seems like Drew Conner gets a yellow card every game. Fortunately, he has yet get a second in the same match at least.
How may Derek Huffman assist you?
The striker played the role of creator on the night, setting up both of Chicago's goals. They came in similar fashion, as he received the ball out wide before picking out a teammate with a low cross on both occasions. It was a masterclass in effectiveness in the final third, and it proved to be the difference when all was said and done.
Huffman has been playing very well as of late, and this performance was just more of the same. Chicago is simply a better team when he's out there, and it's becoming increasingly clear that he needs to be one of the first names on the teamsheet going forward.