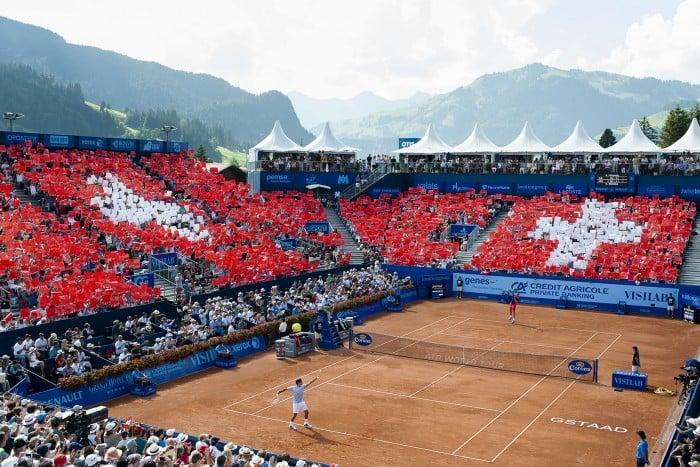 For the first time since 1964, Gstaad, Switzerland, could be hosting two top tour-level tennis tournaments this summer instead of its usual one ATP event. The site of the prestigious Swiss Open, which celebrated its 100th anniversary last year, Gstaad will host a WTA event from July 11th to the 17th, a week before the ATP World Tour 250-series event begins. This will mark the first time since 2008 that the country of Switzerland, which regularly hosts three ATP tournaments per year, will host a WTA event.
Gstaad Replaces WTA Event In Bad Gastien, Austria
The director of the Swiss Open, Jean-François Collet, announced that his tournament site in Gstaad will replace the Nürnberger Gastein Ladies tournament, another outdoor clay court event. That tournament has been held in Bad Gastein, Austria, since 2007. Collet is still awaiting the go-ahead from the WTA, but he has been provided with 250,000 Euros to fund the new tournament.
Gstaad, a small village of about 9,200 people, is known as a major ski resort and a popular destination within Switzerland. Beyond skiing, in the summer, its Crédit Agricole Suisse Open Gstaad tennis tournament draws a large crowd. With two Swiss ladies' players in the top 15 in the rankings, the two young stars could be enticed to play this new tournament in their home nation, which could bring record crowds.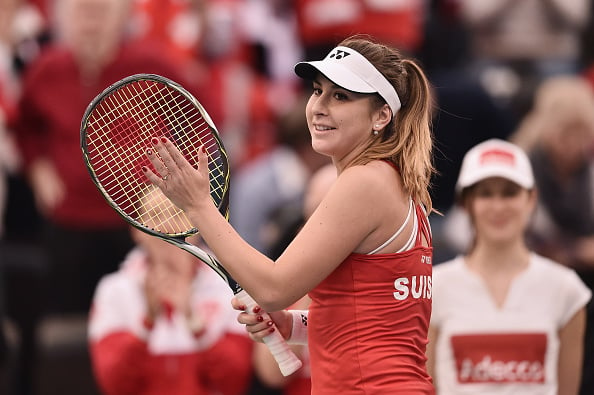 New Swiss-Event Could Attract Top Swiss Stars
Switzerland has been used to having its top male stars, Roger Federer and Stan Wawrinka, play throughout the country for years now. On the ATP side, Switzerland regularly hosts events in Basel, Geneva, and Gstaad. However, today, the small country nestled in the Alps has two female stars of its own. Switzerland's own Belinda Bencic is now ranked eighth in the world, and not far behind sits Timea Bacsinszky, ranked 14th. However, since 2008, the country has not hosted a WTA event, when the Zurich Open was discontinued. This new tournament will bring WTA tennis back to Switzerland.
This potential new event could attract both Swiss stars, which would get the tournament off to a great start. The former event in Austria attracted the likes of former U.S. Open champion Sam Stosur, who won the event last season, Alizé Cornet, Andrea Petkovic, and Sara Errani, so it is possible that these same players would compete in this new event in Gstaad.