 Fed Cup action kicked off in Brisbane, Australia as the Australians hosted the United States in a playoff for a spot in the elite World Group next year. Tie proceedings commenced into the American's favor as Madison Keys and Christina McHale put their nation within a win of draw promotion.
Keys Cruises Comfortably
Madison Keys took the court against a feisty, talented Aussie in Daria Gavrilova. Keys left Gavrilova in awe of the American's depth, serve, and fearless ground strokes. Madison Keys is fresh off a disappointing failed final defense at the Volvo Car Open, but she bounced back as her patient aggressiveness was too much for the Fed Cup debutante, Daria Gavrilova.
The 21-year-old wrapped up a competitive first set, six games to four. The second set resulted in a rubber win for the red, white, and blue as Madison Keys took the set 6-2 in 40 minutes. The 6-4, 6-2 win was dictated by the Keys' forehand, which the Australian had zero answers for.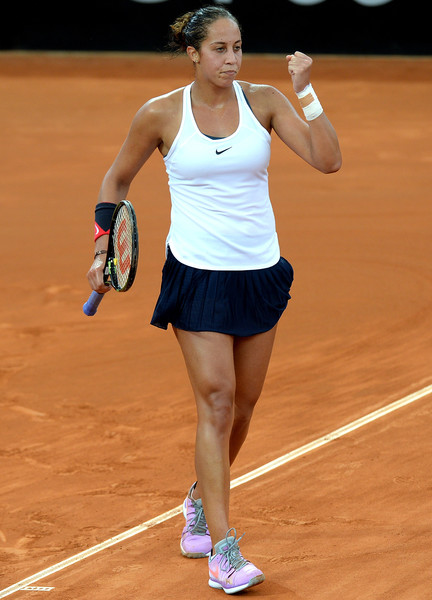 McHale upsets Top-ranked Australian
Christina McHale looked to win her first Fed Cup match in four years. The odds were against as she faced a player who had beaten her on four previous occasions, Samantha Stosur. Stosur looked strong early as she sealed the lengthy first set in 50 minutes. But the American fought back to control the second set as she raced to a 5-0 lead after winning 16 of the last 17 points at the time.
The pair was forced to a decider as McHale held all the confidence in her game. The best tennis was brought out of the matchup as the third set stayed tight from early proceedings. McHale successfully held to stay in the match. She followed her hold with a crucial break to earn the chance to serve for the match at 6-5. The American 23-year-old wrapped up the second rubber 3-6, 6-1, 7-5 in two hours and 24 minutes to vault the United States' team to a commanding 2-0 lead heading into Sunday.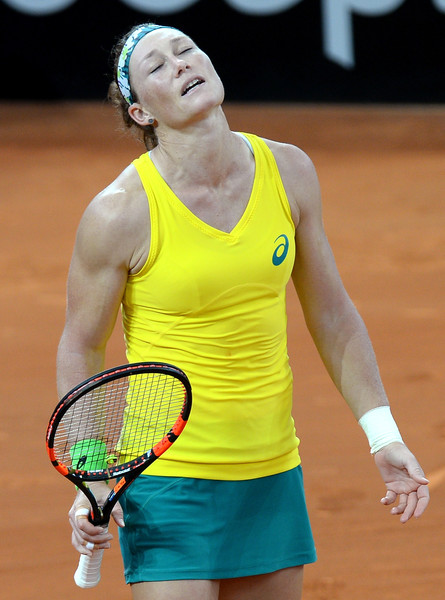 Reflections on day one
Gavrilova commented on her loss to the world number 25, Madison Keys, "I expected a big ball but (Madison Keys) played really well. She was pretty much on from the first point. I created some opportunities for myself but didn't convert them."
McHale said in her post-match interview after defeating the world number 26, Samantha Stosur, "It was definitely a tough match. In the second set I started to impose my game a little more and the third set was just a fight. Madison getting that win really helped me to come out here and play free."
Mary Jo Fernandez, the United States Fed Cup captain, was pleased thus far with her team's performance, but she is aware that the victory remains in the distance. "It's easy to look back and say good decision (to nominate Christina McHale), you try to put forth the team on day one that you think is going to match up best head-to-head with the surface, how they've been practicing, how they're feeling physically, and you put it all into account and you come up with it. I was really proud of how Christina played from the start to the finish and (how) Madison started us off on a very positive note which helps. You still have to win the next one and it's not going to be easy. We're closer, but it's nowhere near the finish line yet."