 After Rod Laver opened up the Open Era with a bang in 1969, tennis was waiting for a new player to take control. For the first half of the 1970s, it seemed as though tennis was any man's game and anyone could win. All of that changed in 1974, when a 22-year-old American armed with a bowl cut, a deadly two-fisted backhand and a revolutionary graphite racquet arrived on tour. Jimmy Connors caught fire in 1974 and tennis would never be the same again.
By the Numbers
Connors entered 1974 ranked third in the world, coming off a season where he won 87 matches and 11 titles. Somehow, he was even better in 1974. He went 93-4 and won an astounding 15 titles. Three of those titles were Grand Slams, the first three of his career. He would reach number one in the world midway through the season and ended the year ranked number one for the first time.
Highlights
First Three Career Majors
Coming into 1974, Connors had proven that he could win tour level events, but had yet to shine in a major. The American had never even reached a semifinal. He started his year by playing the Australian Open for the first time in his career. The decision proved to be a stroke of genius, as the young American show the grit and determination that would become his trademark. He claimed his first Grand Slam singles title with a victory over Phil Dent.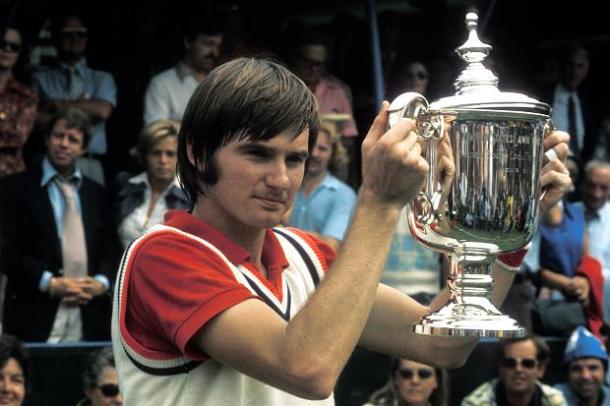 Connors was not allowed to compete at the French Open due to his participation in World Team Tennis, meaning that his next Grand Slam appearance was at Wimbledon. Connors had reached back-to-back quarterfinals at the All-England Club, but had yet to find true comfort on centre court. He survived an early scare against Dent, prevailing 10-8 in the fifth set of their second round match. Connors would continue to win matches on heart and some great returning. All his hard work paid off, as Connors blew out eight-time Grand Slam champion Ken Rosewall 6-1, 6-1, 6-4 in the final. Coming home to the U.S. Open, Connors was even better. He crushed Rosewall 6-1, 6-0, 6-1 in the final. It was the shortest Grand Slam final since 1936 and has not been matched since.
Connors remains the only tennis player in the Open Era to win his first two Grand Slam titles in consecutive tournament appearances, let alone winning three. It is even more impressive when you consider that his first three slam titles came without dropping a match.
Near Calendar Year Grand Slam
Connors was robbed of the opportunity to win all four slams in the same season when he was banned from playing in the French Open. However, he still became the second man in the Open Era to win three grand slams in a single season. Connors was the second man to go undefeated in Grand Slam play in a single season. The other player was Rod Laver, who completed the calendar year Grand Slam in 1969. Of course, Laver was very experienced and near the end of his career in 1969, while 1974 was Connors' breakout season at a young age.
World Number One
Three weeks after winning his first Wimbledon title, Jimmy Connors became the third man since the introduction of computer rankings to be ranked number one in the world. That came on On July 29, 1974, Connors, still five weeks shy of his 22nd birthday, was the youngest man to be ranked number one in the world in the new rankings system. He also became the first American man to be ranked number one in the world.
Why is it So Great?
Greatest Season by an American
For almost 20 years before Connors' breakout season, the Australians had dominated tennis. Gone were the days of Bill Tilden and Don Budge. The last American to win multiple slams in a season was Alex Olmedo in 1959. Since then, only two Americans had won Grand Slams. Jimmy Connors was single-handedly responsible for the rebirth of American men's tennis. Thanks to Connors, Americans had reason to care about men's tennis again and would regain their status as tennis' biggest superpower for the better part of the next 30 years.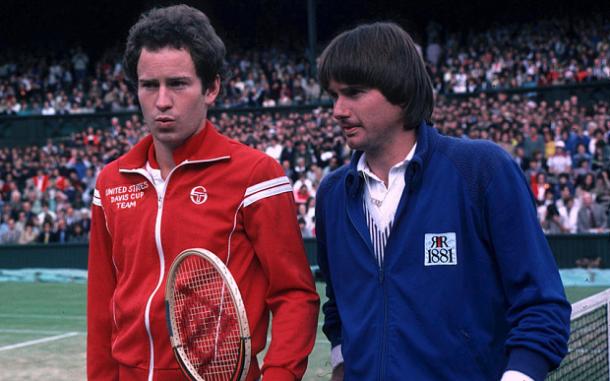 His 93 wins and 15 titles are the most by an American man in a single season. He also became the first American man to reach the number one ranking. He remains the only American man to win three Grand Slam titles in a single season in the Open Era and was the third American man to win at least three out of four majors in the same season. The other two Americans to complete that feat where Don Budge, who completed the calendar year Grand Slam in 1938, and Tony Trabert who won three of four slams in 1955. It would be a decade before another American would challenge Connors' records. And even then, while John McEnroe's winning percentage was better in 1984, no American has matched Connors for wins and titles in a single season since.
The Near Calendar Year Grand Slam
Jimmy Connors remains the most recent man to win every single match he played in Grand Slam play. He was a perfect 20-0 in slams with the Australian Open only having six rounds at the time. No one has managed to do so since Connors. While there have been a handful of players as recently as this past season (Djokovic) who reached all four major finals, a calendar year Grand Slam has not been completed since 1969.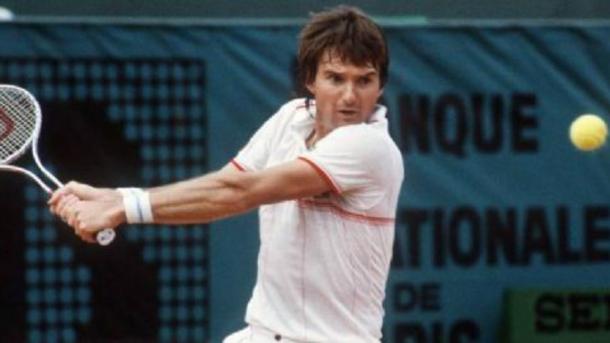 What is tragic about Connors' near miss is that he was robbed of the opportunity to compete in all four Grand Slams. In this columnist's opinion, he was so much better than the rest of the tour in 1974. Connors would have been heavily favored to win the French Open in 1974 and complete the calendar year slam. Of course, this is speculation as not only did Connors never win the French Open, he never reached the final. In fact, he never won a title on European clay in his career. He only reached two finals, losing one and having the other abandoned. Still, that many considered Connors the favorite to win the French Open in 1974, is a testament to how good he was playing that year.
Connors at his Most Dominant
Jimmy Connors is widely considered to be one of the greatest tennis players of all time and 1974 was Connors at his absolute peak. He dominated the tour to set a standard that only a few players would ever reach. No one has been undefeated in majors since Connors did it. He certainly never matched his 1974 season, nor would any other American. Jimmy Connors in 1974 was untouchable.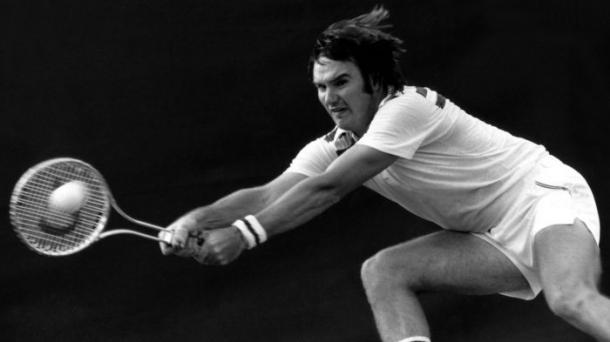 When he took over the number one ranking, it was the beginning of the Connors era. While he would not win with the regularity that he did in 1974 ever again, he would remain the tour's most dominant player for the next few years. His stint at number one that started in July remains the second longest uninterrupted stint at number one in history. When people talk about how great Jimmy Connors was, they are talking about 1974.
First King of the Open Era
By the time Connors took over in 1974, tennis was looking for a new king. In the Open Era, which started in 1968, the 23 Grand Slams that had been contested had been divided almost equally between eight different men. Not since Laver in 1969 had one player been well and truly dominant. Only twice in the first six seasons of the Open Era had a tennis player won multiple slams, Connors' season sent a message to the tennis world. This was his tour now.
Connors was the first player since Laver in 1969 to win three grand slams in one season. When he took over the number one ranking, Ilie Nastase and John Newcombe, the two previous world number ones, had reigned for a combined 48 weeks. Connors would reached number one and would not surrender the ranking for three full calendar years. When he was finally knocked off the top by a young Swede named Bjorn Borg, it took Connors all of one week to regain the top spot. He would hold the ranking for another year and a half before Borg would turn the number one ranking into a battle.
In total Connors was ranked number one for 244 weeks out of 245. Had Borg not interrupted the run briefly in August 1977, Connors would hold the record for the longest uninterrupted stint at number one. It would have been eight weeks longer than Roger Federer's record. Still, despite Borg's challenge, Connors would finish every year ranked number one in the world from 1974 until 1978. Even though Borg would replace him in the hearts and minds of fans in 1978, it would still be a year before he officially took away Connors' crown as the king of tennis.
The Australians who dominated the game entering the Open Era had all made names for themselves during the amateur and professional era. Connors was the first player to break through in the Open Era. He was the Open Era's first true champion. In 1974, Connors announced his arrival to the world and kicked off a career that would see Connors contending for titles for nearly 20 years.