 Belinda Bencic will play her opening match at the Aegon International in Eastbourne against Elena Vesnina. The Russian got a solid win in her first round match against local, Heather Watson in straight sets. The Swiss comes to this tournament as the third seed, while Vesnina is unseeded.
How they got here
Bencic skipped most of the clay season due a lower back injury and even missed the French Open. She played her first tournament after the injury at the Ricoh Open where she reached the semifinals eventually losing to Kristina Mladenovic in three sets. Her next tournament would be at Birmingham but the Swiss retired in the second set of her first round match against Irina-Camelia Begu after she slipped and sustained an injury on her right thigh. But Belinda Bencic is back now at Eastbourne and hopes to get a good result in here that could improve her chances at Wimbledon.
At Eastbourne, Bencic received a bye into the second round because of her ranking. Not only she is the third seed here, but she is the defending champion as last year she defeated grass specialist, Agnieszka Radwanska in three sets.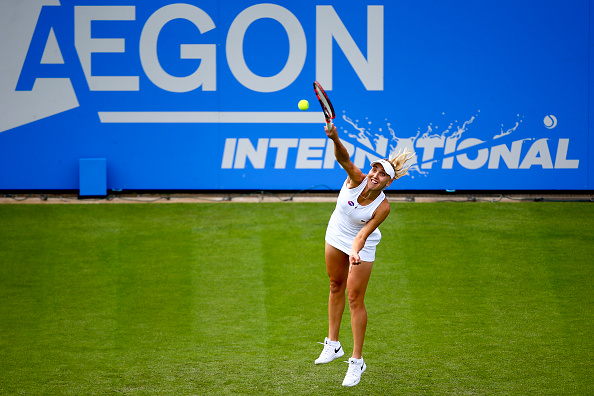 As for Vesnina, this will be her first grass tournament of the year as the Russian hasn't played since the French Open where she lost in the second round to Shelby Rogers who later would reach the quarterfinals. Her best result this year was at Charleston where she made it to the final but lost to Sloane Stephens in straight sets.
In her first round match, Elena Vesnina defeated Britain's Heather Watson 6-2, 6-3. Last year, the Russian also only played Eastbourne as a warm-up tournament prior Wimbledon, but she didn't make it to the main draw. However, Vesnina also knows what it is like to be a champion at this tournament as she won it in 2013 after she won over Jamie Hampton to get her second and last title of her career so far.
Their History
Bencic and Vesnina have met just once prior this encounter, it's the Russian who leads the series. Their last meeting was this year on clay at Charleston. Bencic was struggling with her injury at that time, but that doesn't mean that the Russian didn't play her best as she completely dominated Bencic in that match, winning in straight sets 6-1, 6-1. Vesnina would eventually get to the final where she lost.
Match Analysis
Both players have won at Eastbourne, but after last week it's hard to know how healthy Bencic is for this match. The last and only they met was at Charleston and Bencic was also injured, knowing this could help Vesnina as she knows what it's like to play against the Swiss in this conditions. However, this could also be against the Russian if Bencic is healthy. Vesnina hasn't played yet a healthy Bencic and right now the Swiss is the superior player.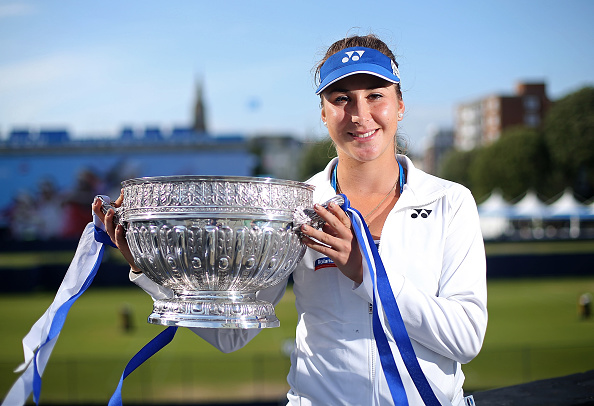 Vesnina is one of the best doubles players, and she often uses the skills she applies on doubles on her singles matches. She is very proficient at the net and it's not afraid to attack her opponent or finish rallies from this position. But although this could cause troubles to Bencic, she is also a very smart player and could be able to outplay her opponent with her defensive skills.
A big factor in this match could be the lack of matches of Vesnina on grass. Bencic had a great run at the Netherlands, and that could help her as Vesnina just has one match on the surface. At the moment the head-to-head favors Vesnina, but there's no doubt that in the last years Bencic has been a better player and if she is healthy enough she will show it on the court.
If Bencic wants to create more opportunities to break Vesnina she will have to be aggressive on her returns as the Russian has shown her serve is her weakest shot, sometimes even hitting one or two double faults per game.
Prediction: Belinda Bencic in straight sets