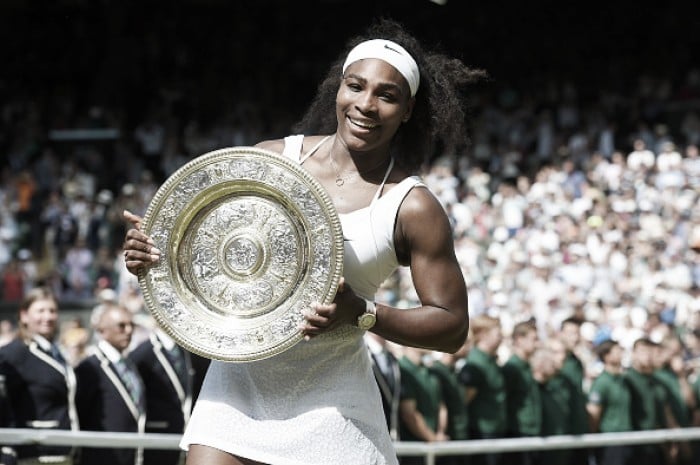 World number one, Serena Williams gave an interview to Sky Sport in which she talked about who has been her best coach, her inspiration in tennis, her feelings on being on the tour and the next tennis generation.
Her inspiration
Serena Williams might be the idol of many people, not only she's the best female athlete of all times, but in an interview, she revealed who are her idols. "I grew up watching Monica Seles and Steffi Graf. They inspired me a lot because they were champions," she started. "But without any doubt, my true inspiration has been Venus. She pushed me to keep going and to give my best every day. What we learned on the tennis court, we applied in life. When she became the world no. 1, I wanted to do it as well, when she reached the US Open final at the beginning of her career, I wanted to do it. I wanted to be like her." Venus Williams has won seven Grand Slam, but probably the biggest impact she has done for the sport was when she fought and succeeded to get Wimbledon to award equal prize money to women, after that amazing battle the rest of the Grand Slam did the same.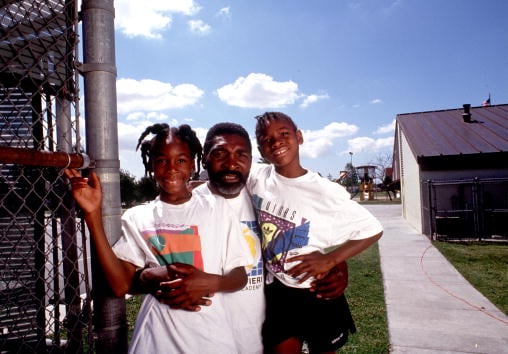 Serena Williams speaks about who has been her best coach
There's no secret that the Williams sister changed the game, not only they broke the stereotypes of the typical tennis player, but they proved that talent is everything in the world of sports. The sisters were coached by their father, Richard Williams when they first burst onto the tour. Serena Williams who since 2012 is coached by Patrick Mouratoglou, but she still considers her father as her greatest coach. "My dad is an incredible coach, the best one I have ever worked with. Probably he is the best coach of all time. He started from nothing, he picked up a book, a racket and he did it at the age of 40," she said.
Toughest competitor and the next generation
Not only Venus Williams is her biggest idol, but she is also the toughest competitor she has ever played against. "It's a tough question. I will obviously says Venus. Martina Hingis, Justine Henin, and Kim Clijsters also had great moments. Lindsay Davenport was a very interesting player too and now there is the new generation with many high-quality players."
That next generation of tennis is also ready causing problems for Williams, one of them is Garbiñe Muguruza who defeated Williams to win her first Grand Slam title at the French Open. Another younger player is who took away from her the Australian Open title, Angelique Kerber. Those have been tough losses for the world number one who is still one major behind Steffi Graf. However, those defeats have not disheartened her. "I do not think it helped me to grow, I have already grown. There was much pressure and I tried to give my best. I made too many errors and she played better, it happens."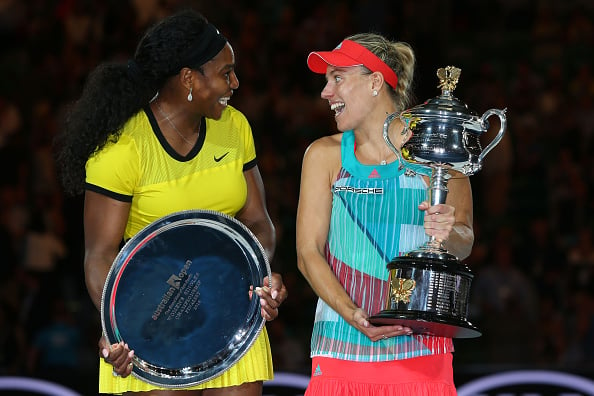 The excitement of the game and future dreams
At 34, Williams still feels the same excitement she did when she started to play on the tour. "Every time I reach a Grand Slam final or a final in any other tournament I am excited. I am starting to appreciate these moments even more because I know I am not eternal. It's incredible that I have played so much. I never thought that I would have done it. I have been winning my first and last Grand Slam title in three different decades, I am grateful for the chance I had."
She also spoke about how she feels now that she is considered an icon. "When I was a kid I never thought to become a global icon, I only thought about reaching US Open final, I only focused on tennis. Now it's different, people watch me with admiration and they hope I am successful."
No matter when she retires, Williams has made it clear that she will still have dreams she'll need to fulfill. "There are always dreams to fulfill, I think that without dreams you cannot get results," she beamed.