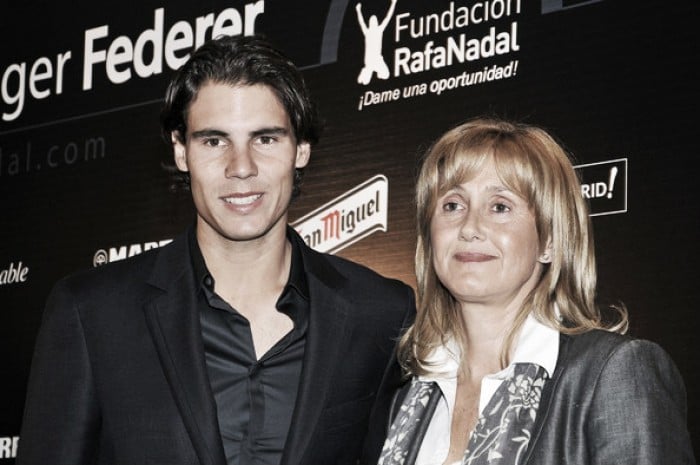 Former world number one Rafael Nadal has not played competitive tennis in two months since his withdrawal at the French Open after he announced that he was suffering from a wrist issue that could have been career-threatening had he carried on playing at the event.
The 14-time Grand Slam champion's mother Ana Maria Parera spoke to ABC about her son's progress from when he was young and to how he has improved his tennis and become one of the greatest of all time.
Nadal's early beginnings
The current fourth-ranked player in the world started to play tennis at 3-years-old and all he was interested in doing was to play in competitive tennis matches and come out victorious along with being the world number one and win Wimbledon, which he has done twice in his career.
Nadal wanted to enjoy tennis at the same time as competing and the Spaniard has since achieved those goals he set out when he was younger, and he is looking to give it back by hosting the Rafa Nadal Tour, which will be a tennis circuit for youngsters and 2,300 have enrolled at his foundation.
Ms. Parera on her son's beginnings, "At the beginning, Rafa had a plan to work with kids. He wanted to give this opportunity to those kids, who could not have it. We decided that the best way to share values was by doing it through sport. It's a reality that not everyone is able to reach the top, so you have to b e aware that you have to study, develop a culture and values and especially enjoy the sport with others."
She continued, "We work with kids and parents, who are the first to understand that winning is not the priority. Coaches are here to work, but everything starts from family."
On Nadal's Rio preparations
The Spaniard's mother then talked about Nadal's preparation for the Rio Olympics, "He is practicing very well. He was lucky enough to be (the) flag bearer, It's something wonderful for him. If he did not have the passion for playing, practice and compete, (he) would not do it."
Nadal's summer
Nadal missed the Olympics in London in 2012 due to knee tendonitis that ruled him out of tennis for eight months and the Spaniard and he won the Gold Medal in Beijing in 2008, therefore Nadal is desperate to represent his country and leave Rio with another medal.
Following the Olympics, Nadal is scheduled to compete at the US Open as he bids for his 15th Grand Slam singles title and third triumph in New York.