 Eugenie Bouchard is looking to bounce back after back-to-back disappointing seasons and hopes that a reunification with Thomas Hogstedt. The two split during the clay court season due to an argument between the two. She went back to Florida to apologize to the Swede on their argument in the spring. After they split, she went back to her former coach, Nick Saviano. The Canadian also has a new fitness coach in Cassiano Costa after not having one in the second half of the season.
Bouchard Speaks To The Toronto Star
While speaking to the Toronto Star. Bouchard said she doesn't really see it as an ending of their relationship this past spring, and that a couple of bad yet unlucky decisions by each of them led to their split. She followed that up by saying that they're happy to be back working together and that they need to be more honest with each other in order to keep a strong relationship.
On hiring Cassiano Costa, the 22-year-old said that due to the lack of a fitness trainer in the second half of the season, that was the reason why she was not having the success she wanted.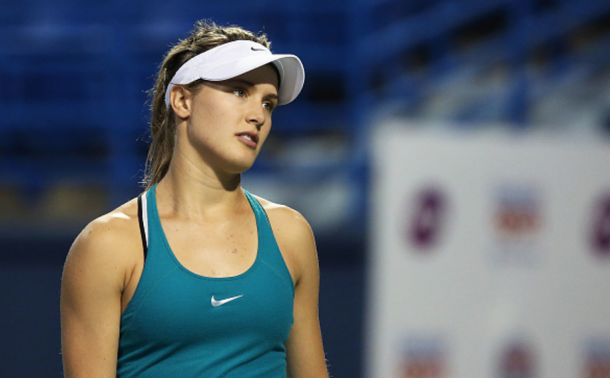 Extra Time Off For Bouchard
Bouchard finished off the season losing in the opening round of Linz and Luxembourg to Denisa Allertova and Anett Kontaveit respectively. Before that though, the 22-year-old played seven straight tournaments during the hard court season with her best result coming in Montreal, losing to Kristina Kucova in the round of 16.
The Canadian took an extended break from tennis following her loss in Luxembourg. She said to The Star, "I was starting to get old, nagging injuries again, and mentally just not wanting to do anything," Bouchard said. "I took a lot of time, and it was honestly very, very worth it for me."