 A match carefully planned by fate will be the first semifinal of the French Open. The 20-year-old Jelena Ostapenko from Latvia and the 27-year-old Swiss Timea Bacsinszky will square off on Thursday. These two opponents, who have totally different styles of tennis, will definitely be bound to entertain the fans.
Jelena Ostapenko on clay: A resurgence with the help of an old friend
Ostapenko came into the clay court season having received a major blow in the rankings after failing to defend her points from the Doha final last year. She was ready for a new beginning, however, with an old acquaintance by her side, no other than former clay court specialist Anabel Medina Garrigues. She entered the Family Circle Cup in Charleston and with an emphatic win over former world number one Caroline Wozniacki and a hard fought one over Australian Open semifinalist Mirjana Lucic-Baroni, she reached the final of the green clay tournament. There, she suffered a defeat in the hands of Daria Kasatkina, but it was already a great result for her.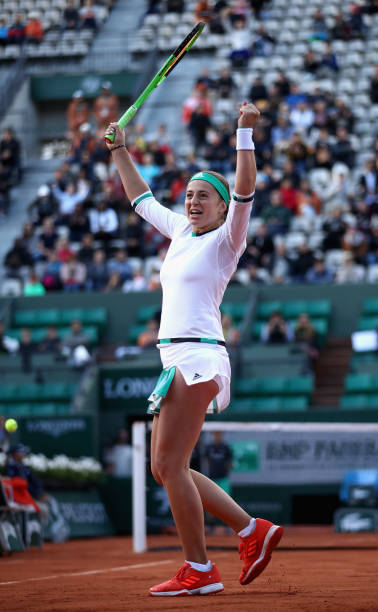 Moving on to the European red clay season, she came through the qualifying in Stuttgart but lost in two tiebreaks to Coco Vandeweghe and then she reached the semifinals in Prague beating Wozniacki along the way. Her last tournament before the French Open was Rome, where she got through qualifying yet again and led Garbine Muguruza by a set, but the 2016 French Open champion came back to end her campaign. Nevertheless, she had a great clay court preparation before the second Grand Slam of the year.
So far in the French Open, she has shown why she is considered to be one of the most talented future stars. She started under the radar, but she took advantage of the loss of Angelique Kerber and by beating Olympic Gold Medalist Monica Puig and former Roland Garros runner-up Samantha Stosur she earned, rightfully so, her place in her first Grand Slam quarterfinal, where she met Wozniacki for the third time this clay court season and she beat her again. The first Grand Slam semifinal is a reality for the Latvian.
Timea Bacsinszky: Paris is her home tournament
Bacsinszky was expected to do better on clay, but she still got some really good wins, despite not making big runs. She started her season in Rabat, trying to defend her title, but she fell short in the second round to American Cici Bellis. In Madrid, she scored the upset over Garbine Muguruza in the first round, but she failed to back it up losing to Kiki Bertens. Her next stop was Rome. In the Italian capital, she beat Timea Babos and Barbora Strycova, before falling to Karolina Pliskova.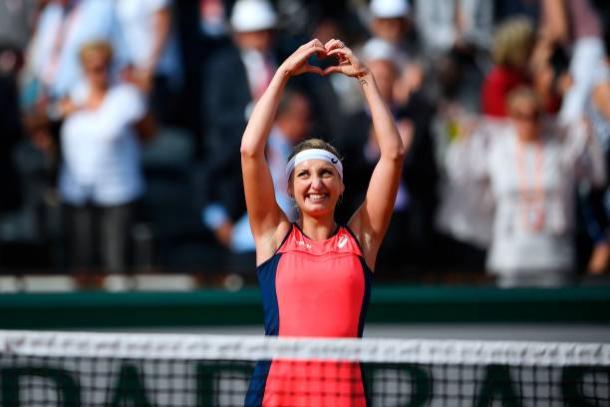 The 27-year-old entered the French Open seeded thirty, having to defend quarterfinal points. It was an alarming situation for the Swiss. She seemed determined, though, losing only nine games in her first three matches to reach the second week rather comfortably. There, the Australian Open finalist Venus Williams was waiting on the other side of the net, but Bacsinszky did not disappoint. After dropping the first set, she came back with two easy sets to make the quarterfinals for third consecutive time in Paris. It was evident by then that Bacsinszky loves the French Open. In the quarterfinal, she had to face the local favorite Kristina Mladenovic who was coming full with confidence with the crowd support by her side after beating the defending champion, Muguruza, in round four. Bacsinszky sealed the deal once again, in straight sets this time, and landed herself is in a second French Open semifinal.
Analysis
Despite being a rather unpredictable semifinal, both players were expected to do well in the tournament. Ostapenko definitely lacks in experience, never having made it past the third round in a Grand Slam before, whilst Bacsinszky has the advantage of being on the very same stage back in 2015. Ostapenko was always considered a big talent, but her mentality was what left her behind. However, she seems to have worked on it with Medina Garrigues by her side, and she showed that the way she handled the rain delays in her quarterfinal match. Meanwhile, Bacsinszky's mental game is one of her strengths. She is able to remain calm during pressure situations, not losing her temper easily. This will be vital tomorrow, as we know that the Latvian will start to hit winners from the first point.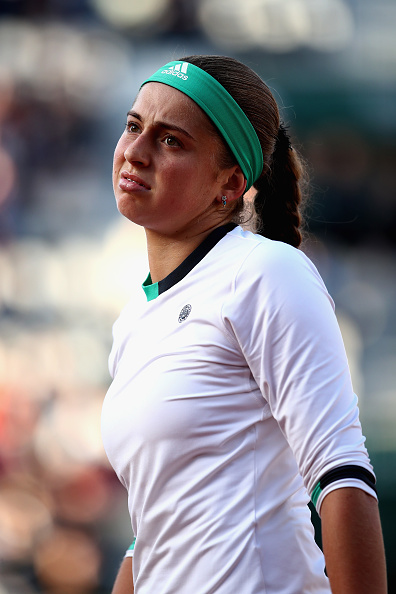 In general, their games are polar opposites. Ostapenko's game is characterized by bravery, fearlessness, but impatience as well. She will get on the court trying to hit a winner out of every shot and if she is confident, which she is right now, it normally works really well for her. On the other hand, Bacsinszky is a brain player. She will try to confuse her opponent by mixing things up with her slice forehands and drop shots, whilst she will be waiting for the rally to come to the right point in order to finish it with her world class backhand. Tactically she is among the best in the game.
Another thing that should be noted is that the player with an evident weakness tomorrow will be the Swiss. Bacsinszky's forehand may be tricky, but it is a shot with which she is not really capable of attacking and if Ostapenko throws her arsenal of weapons on it, it will not be easy for the 2015 semifinalist. Yet, the Latvian should not stick to this plan. Bacsinszky knows well her weakness and she will definitely have a 'plan B' to cover it. If Ostapenko gets fooled thinking that attacking to the forehand is her only way to succeed, she will be out of the match before she knows it.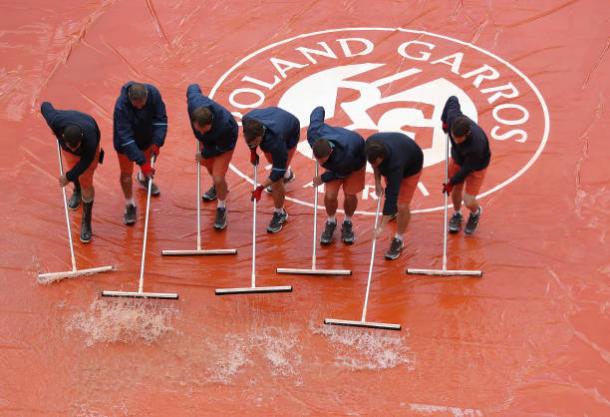 An important factor for their match will be the conditions. During their quarterfinals, the matches started with really strong wind and the Latvian seemed to struggle and that was the main reason she dropped a set, while Bacsinszky is great at adapting her game to various situations with the help of her experience. This will be the first meeting between the two women as well.
The verdict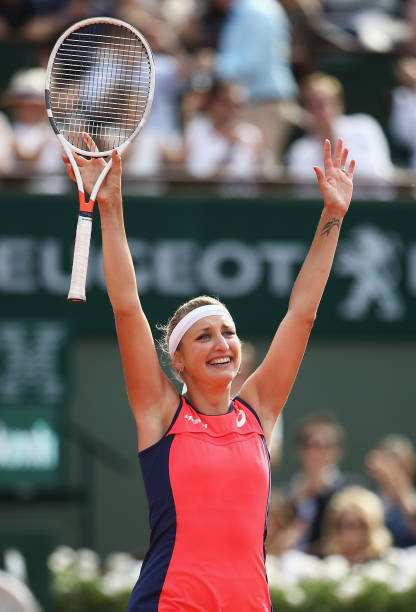 Both players are chasing after a career-defining result. Bacsinszky will be more determined than ever to get the ticket to the final Serena Williams deprived her two years ago, meanwhile, Ostapenko will play with all her heart without nothing to lose. The truth is that this match is really tough to predict and that the Latvian has the game to blow her opponent off the court, but the impatience she can show from time to time is something the 27-year-old Swiss loves to punish.
Match prediction: [30] Timea Bacsinszky d. Jelena Ostapenko in three sets