 Novak Djokovic is soon to have a new sponsor for his on-court attire. Currently, the world number two is wearing Uniqlo. The Japanese attire company's contract with Djokovic is coming to an end this summer, and according to Tennis Actu in France, the Serb is set to sign with Lacoste as his primary sponsor for on-court attire. The switch would mean Lacoste would be Djokovic's fourth different representative in terms of on-court attire, joining the likes of Adidas, Sergio Tacchini, and the aforementioned Uniqlo.
Djokovic's Apparel History
The Serb started his professional career wearing Adidas, joining the likes of future Big Four partner Andy Murray with the German-based company. At the end of 2009 though, Adidas chose to sign Andy Murray to a contract extension, leaving the Serb looking for a new on-court attire sponsor.
He then signed a 10-year deal with Sergio Tacchini. Despite the long contract, a massive year in 2011 saw the Serb win three majors, five Masters 1000s titles, and reached world number one. The Italian based company fell behind on payments for him due to the contract being an incentive-based deal. The contract was terminated and then signed with Uniqlo on a five-year deal as their global ambassador starting in the spring of 2012. He debuted the attire at the French Open.
Lacoste Gets Its Superstar
Since Djokovic has been a professional, he has shared the star power with on-court attire sponsors. With Adidas he had Murray, and with Uniqlo, he had Kei Nishikori. Only with Sergio Tacchini was where he was the only true star. Djokovic will be joining Roberto Bautista Agut and Frenchman Benoit Paire as the notable wearers of the famous crocodile on the men's side, giving Lacoste the big star they have been craving for.
Below is a list of sponsors with notable men's players as their on-court wearers:
Nike: Rafael Nadal, Roger Federer, Juan Martin del Potro
Adidas: Tomas Berdych, Jo-Wilfried Tsonga, Dominic Thiem, Lucas Pouille, Alexander Zverev
Asics: Gael Monfils, David Goffin
New Balance: Milos Raonic
Uniqlo: Kei Nishikori
Under Armour: Andy Murray
Lacoste: Roberto Bautista Agut, Benoit Paire
A Look Back At Djokovic's Best Uniqlo Outfits
2012 US Open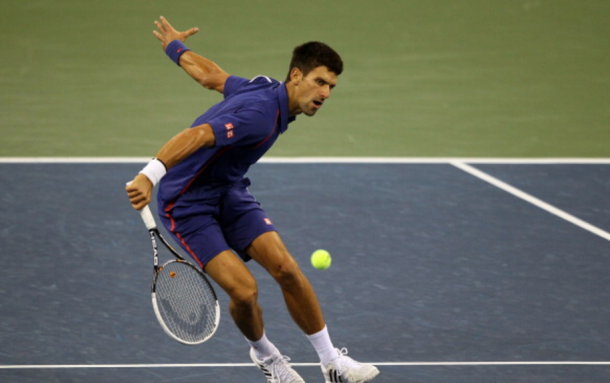 2013 French Open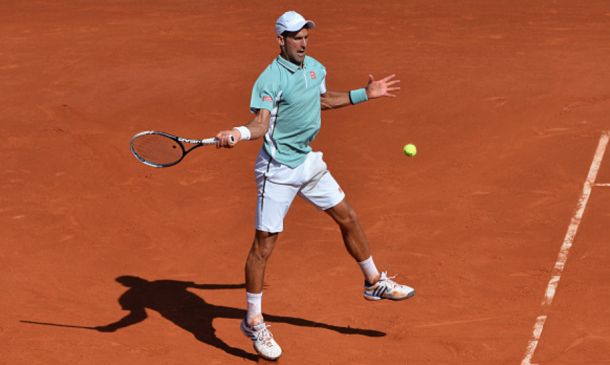 2014 Australian Open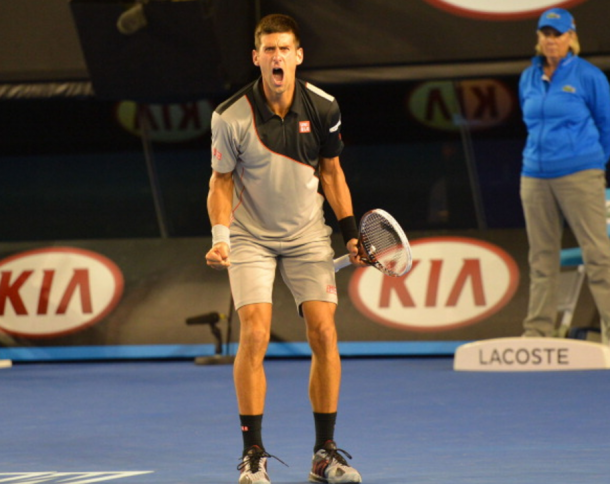 2014 French Open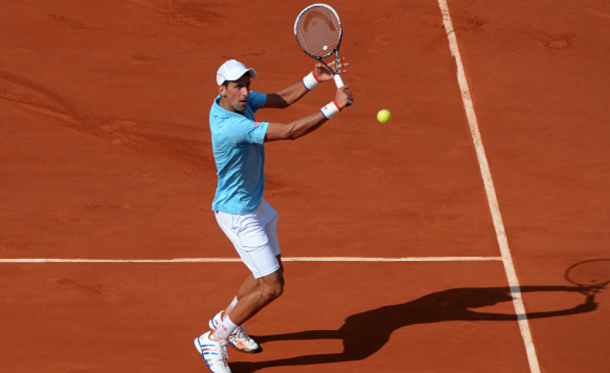 2016 French Open