 This was the first US Open and the first major played by the Barbadian (aka: "Bajan"), Darian King; in comparison, he was playing an opponent, who although younger was relatively more experienced. Alexander Zverev has already demonstrated that he can play on every surface and has backed up his hard court prowess with the recent addition of a coveted Masters 1000 title to his collection of trophies, making it four hard-court titles overall.
Unforced errors cost King the first set
Would nerves be a factor for the Bajan? More than likely they played a factor his first time on one of the biggest stages of tennis, the Arthur Ashe Stadium at the US Open. Yet both players were nervous, albeit for different reasons. That was evident in the first set as they traded breaks a couple of times. Late in the first set, they both had opportunities to win the set and avoid the tiebreak. The lack of experience was King's undoing. He got the early mini-break and immediately made an error to give the break right back to Zverev. He also had a few set points but could not serve it out.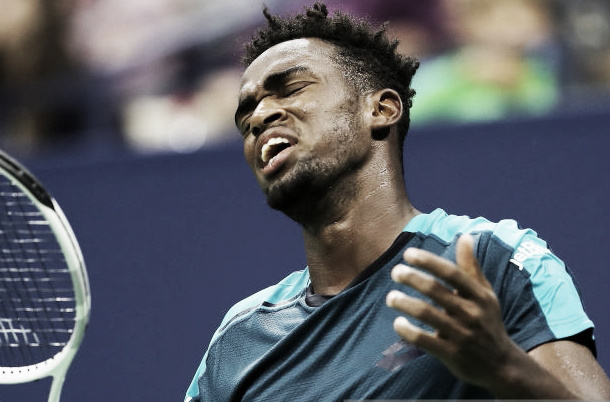 Zverev too tough at the crucial moments for King
It was a good effort for the Barbadian, who was in this match to the very end. Despite the loss, he can walk away with his head held high. It was a valuable experience for him to realize that he can hang with the top guys. His lack of clarity and poor shot selection at critical points in the match may have cost him; however, there were lots of positives that he can build on going forward. Not many expected him to win this match; in fact, it would have been a big upset if he had managed to defeat Zverev. Thus pushing the number four seed to a tiebreak in the first and almost doing so in the second set was a very good showing for King.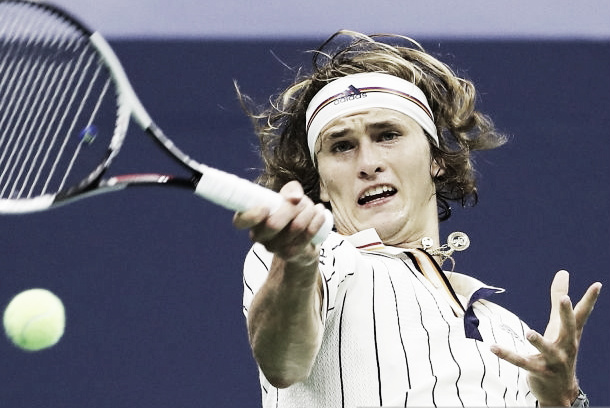 Much is expected from the young German
At twenty years old, Zverev is the youngest top ten player in the draw. If that does not add pressure to his shoulders, he is considered to be one of the favorites to win this title. That is a tall task for the young German, who has never made it to the quarterfinals of any major; yet, if anyone can rise to the occasion and pull it off, he has the best chance to do so with his game and his improved mental maturity.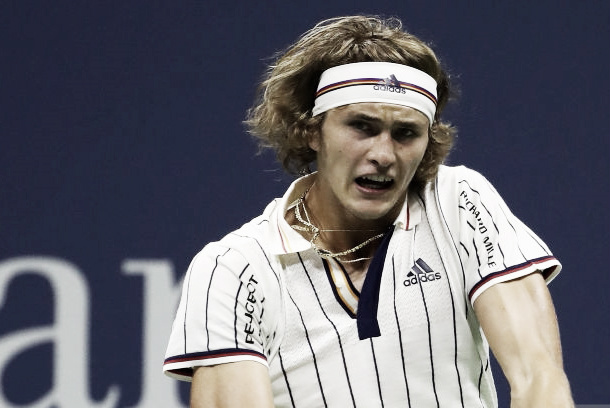 This was not a new scenario for the German, he has struggled early in tournaments and first round jitters at the majors is a well-documented phenomenon. While it was not his best effort, this first round victory was very important in his campaign to win his first major. He will be happy that he won 7-6(9), 7-5, 6-4 and avoided a five set battle against an opponent who was potentially tricky.