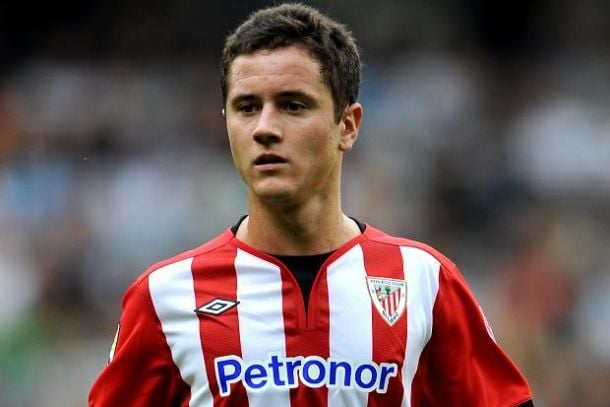 Despite an earlier setback this morning, Manchester United have announced the signing of Ander Herrera from Athletic Bilbao for around £29 million, a fee paid to the Spanish club by the player himself after the Basques rejected an earlier offer of the same amount. Some feel this was to save face, as it would give a better impression of the club if Ander Herrera forced the move than if he was allowed to leave.
This transfer ends a long saga surrounding the player, which began late in the last transfer window, when David Moyes tried to bring the Spaniard to Old Trafford, but failed for reasons no-one is entirely sure of. Now, new manager Louis van Gaal has succeeded where his predecessor failed, and has excited United fans even further as a result.
Most Manchester United fans probably became aware of Ander Herrera when his now former club Athletic Bilbao knocked The Red Devils out of the Europa League in the 2011-12 season; the La Liga club won 5-3 on aggregate after a 3-2 away win and a 2-1 home win. Ander Herrera started both games, and impressed in both.
Ander Herrera is the first signing in what many expect to be a busy transfer window for United. With new manager Van Gaal, the media are linking many Bayern Munich and Dutch players to Old Trafford, along with Luke Shaw of Southampton. The Red Devils need a rejuvenation of their squad after a poor season under former Everton manager David Moyes, and that is just what Ed Woodward and the rest of the staff at Manchester United seem to be working on.
Manchester United begin their Premier League campaign at home to Swansea City on the 16th August.