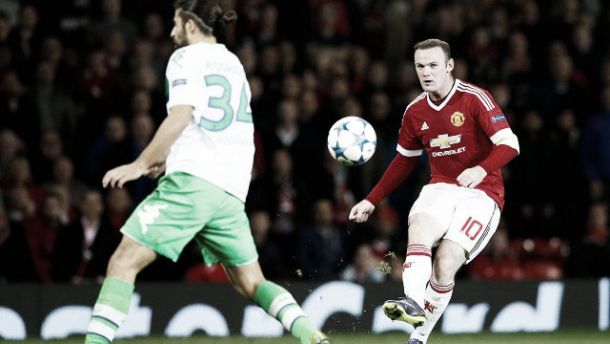 The 2003-04 UEFA Champions League season was the first time in which the current format of the tournament was used with 32 teams in the group stage seperated by eight groups in which the top two place finishers advance in a 16-team knockout round all the way to the final.
In those 13 tournaments, Manchester United have participated in 12 of them in which they have appeared in the group stage, missing only 2014-15 after failing to qualify for it via finishing in the European spots in the Premier League of 2013-14, And in 9 attempts of which they have been at least in the Round of 16, as they failed to get out of the group stage in 2005-06 and 2011-12.
The Numbers
The match against CSKA Moscow on Tuesday night will be Manchester United's 35th group stage match since 2003-04. Their record stands in the previous 34 games with: 22 wins, 11 draws and only one loss which came against Romanian side CFR Cluj on December 5, 2012 from a goal by Luís Alberto in the 56th minute. Nevertheless, Manchester boast an 80% winning percentage and is among the best around Europe in the last decade.
Should they qualify to the knockout round and play their eventual 20th match in the Round of 16, their record at the Theatre of Dreams when counting knockout rounds stands after 19 games at 15 wins, 3 draws and one loss; the loss happened against AC Milan on February 23, 2005 when Hernan Crespo scored a goal in the 78th minute to give the Italians a 1-0 win at Old Trafford.
It's an 88% winning perecentage in the knockout stages which again favors well for the Red Devils into future outings playing from either one to three matches at home in the knockout stage before reaching a European final.