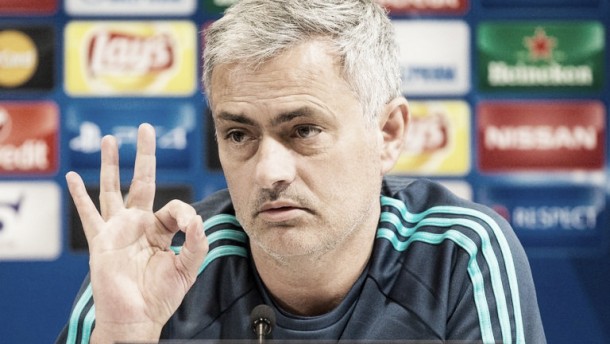 Sunday's meeting of Tottenham Hotspur and Chelsea at White Hart Lane will be a significant match for both sides.
A win for Spurs could potentially see them come within two points of the top of the table as Mauricio Pauchettino's side have not lost a match since the opening day. However, a win for the visitors would be their third consecutive win in all competitions, and as Spurs are in top form, a victory over them could be the catalyst that sets the defending champions' season straight.
Last season's corresponding meeting between the two sides resulted in a 5-3 win to Spurs, and it will certainly be challenging for the Blues to avoid facing a similar fate on Sunday.
Jose Mourinho discusses injuries
Ahead of Sunday's must-win game, Chelsea manager Jose Mourinho fielded questions regarding a variety of rather troubling topics for the Blues.
Regarding John Terry's injury from Tuesday's 0-4 victory over Maccabi Tel-Aviv, Mourinho was unsure whether or not the captain would be fit to play this weekend.
"I don't want to say it is impossible that he plays, because maybe he pays and you will say I was hiding. I am not hiding. Today he did not train, but we have a little hope that he is possible for Sunday."

However, the Special One went on to say, "I have complete trust in Gary Cahill and Kurt Zouma, which is why in an important match for us on Tuesday I left Kurt out after good performances he is having to show Gary that confidence. They are ready.

"I am not saying Papy Djilobodji is ready because he did not have chances to play and his is a different situation, but Zouma and Cahill are both ready and if John doesn't play, I go with them."
The Blues are also coping with Radamel Falcao's and Thibaut Courtois' recoveries as well as a concern for Ramires. Of these, Mourinho said:
"Ramires is the same situation as John, I don't know, let's wait and see. He has a chance.

"Falcao is still in recovery and Courtois is training with the team but not playing Sunday. He is making good progress."
The Portuguese estimates Courtois' return to occur within the first 15 days of December.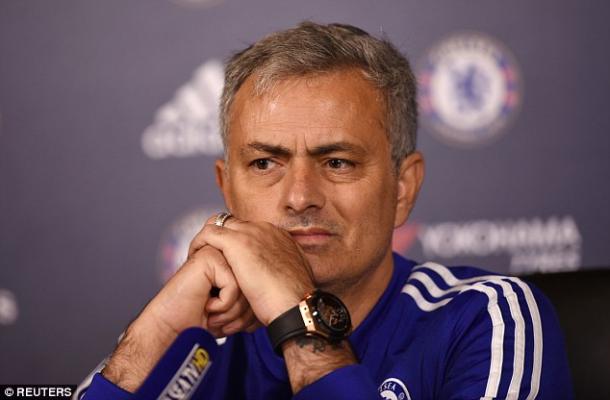 Mourinho on title challengers and Chelsea's improvement
When asked if Spurs are realistic title challengers, Mourinho replied, "I am not surprised with what I am seeing, they are a very, very good team. If they said they were in the title race I would say that is not a bluff."
Mourinho was then asked about Leicester City's title chances after their terrific run of form this season, due largely to the efforts of Jamie Vardy and Riyad Mahrez.
"To be there in November, probably December, is not the same as there after three, four matches.

"It's an amazing achievement. Can they fight for the title? They can if every one of the traditional candidates do it so bad, so bad, so bad, then they can stay there until the end of the season.

"The reality is that they are doing really well, and I keep them as a team, squad, manager to respect."
When asked if Chelsea had turned a corner after wo wins in a week, the 52-year-old said, "No."
"Chelsea's a big club. Big clubs, they have difficult moments, they cope, and they try to build again and have good moments again so, no problem."
Mourinho on transfers
Chelsea have recently been linked to English strikers Vardy and Harry Kane. Regarding Vardy and Kane, and his transfer plans altogether, the Portuguese tactician responded:
"These are stories that start on 1 September when the market closes, and stories that will be more and more when 1 January is getting closer.

"I know which players are possible and which are impossible but I say what I said last week which is true, I will not ask the board of directors for players. I will try do my job the best I can and try to get results with the players we have.

'We are in November and we are all focused on doing our job the best we can. We are not speaking about players and about spending."
When further prodded to answer which areas of the team he'd look to strengthen with any hypothetical January buys, Mourinho simply responded, "I don't think we go," continuing to cagily avoid questions he doesn't want to answer.