 In the month of November, Arsenal suffered something of a dismal time in the league.
Three highly winnable matches saw a return of just two points out of a possible nine, with draws at home against Tottenham Hotspur and away against Norwich, with a loss away at West Brom in the middle. As a result of their lack of form, Arsenal sit fourth and missed out on an opportunity to top the table coming into the Christmas period. Key injuries have also depleted Arsene Wenger's side, with Alexis Sanchez, Francis Coquelin and Santi Cazorla succumbing to pain during the nightmare month of November.
The final month of the year is upon us and the Gunners face a rejuvenated Sam Allardyce side this Saturday at 3pm. Sunderland have now won two games back-to-back and are looking to make it three wins from three. Clean sheets were kept in the two most recent successive victories; an impressive achievement considering the porous quality of their back-line and how destined they looked to go down under Advocaat. They now sit one place and two points above the relegation zone, in stark contrast to an Arsenal team who are two points off the top position in the Premier League.
But this game represents a bit of an obstacle for Arsenal and does not look as easy as the league positions of the two, plus the home advantage for the Gunners, makes it out to be. A team of Arsenal's quality should brush away Sunderland however, the task will be made easier for the Gunners if they:
DO get Mesut Ozil on the ball
The German playmaker and Arsenal's record ever signing, at a touch over £42 million, is a man in electric form. In fact, Ozil is in the best form of his Arsenal career. His time with the Gunners started brightly but began to fade with questions, rather unfairly, of his work-ethic and desire, but he has looked a truly world-class player so far this season. His numbers back it up, too. The 27 year old has so far made 13 goal-contributions in 13 matches this season in the form of two goals and 11 assists, including a Premier League record of assists in seven consecutive games.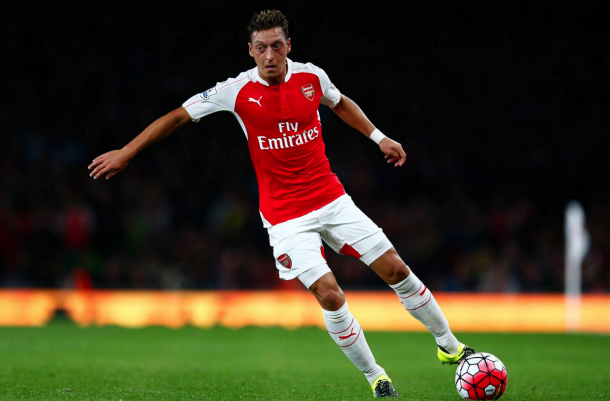 Certainly, if Arsenal get Ozil on the ball and the wonderfully talented German plays at the level his form dictates he will play at, Arsenal will find victory easier to come by.
DO NOT get any more injuries
Injuries during matches tend to be a variable outside the influence of a football team or player, but recent Arsenal injuries have certainly looked to be avoidable. Santi Cazorla was on the receiving end of a blow from Gary O'Neill early in the second half of the 1-1 draw with Norwich but Wenger decided to let him play on – now Cazorla looks to be about for a couple of months. Indeed, Alexis Sanchez had a known hamstring niggle but played on despite the injury – he is now out for a couple of weeks.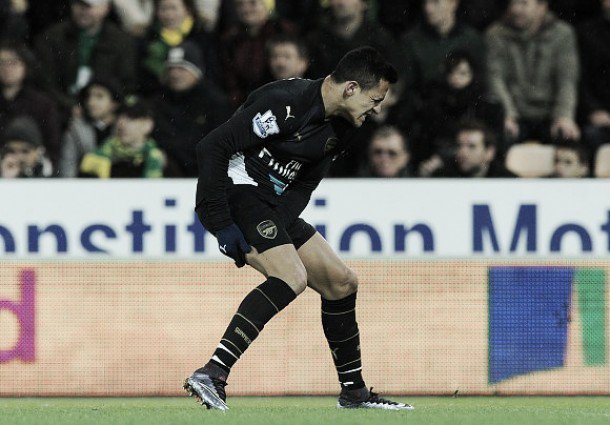 The Gunners have seen their squad somewhat decimated and their depth is being stretched; an injury during this match will most likely result in an inexperienced or, to be harsh, less talented player being subbed on.
DO remain patient
Sunderland are going to come to the Emirates and play in a way that will frustrate the Gunners and look to stunt Arsenal from playing the expansive, free-flowing football Arsene Wenger desires. If the side from the north-east were offered a point pre-match, you can be sure they would accept it wholeheartedly.
Allardyce will roll out his 3-5-2 formation but the wing-backs will operate as defenders and not midfielders – the formation will more resemble a 5-3-2 or even a 5-4-1 with one of the strikers dropping into midfield to provide numerical support. As a result, Arsenal must keep the ball patiently and work the space, tiring the Sunderland defenders and they must also not over-commit; over-committing will allow for Sunderland to spring their counter-attack and nick a goal. Just ask Alan Pardew and Crystal Palace, who were on the receiving end of a 1-0 home loss to Allardyce's Sunderland from a Jermain Defoe winner.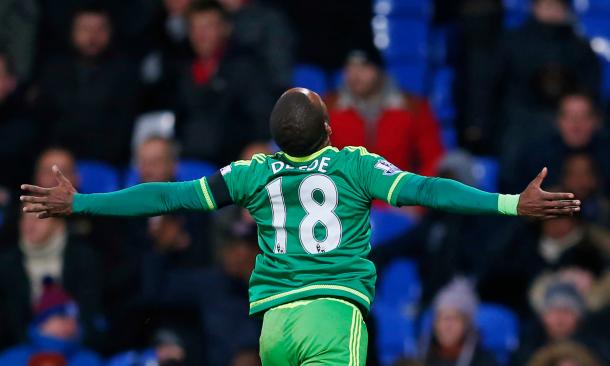 DO exploit the wings
As mentioned, Sunderland are currently operating a formation with wing-backs rather than full-backs, with Patrick van Aanholt and either DeAndre Yedlin or Billy Jones providing pace and width. But it must be said that those two players are better going forward than they are defensively. As such, Arsenal must look to get the ball wide and overload with their full-backs supporting the wide midfielders.
Sunderland were beaten 6-2 by Everton whilst playing this 3-5-2/5-3-2 hybrid, so note that it was Arouna Kone who scored three goals playing wide-left and Gerard Deulofeu who chipped in with a goal and an assist playing wide-right.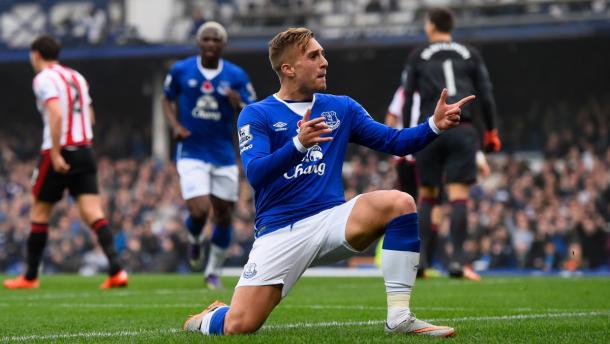 Arsenal surely should use Everton's victory as the basis of their game plan and get the ball wide and then into the box for Olivier Giroud, who has a record of three goals and two assists in five games against Sunderland.
DO NOT be complacent
Arsene Wenger's side cannot enter the pitch on Saturday thinking that all they need to do is be on the field and the game is won. Whilst Sunderland aren't exactly the best side in English football, Allardyce has managed to get his new side to win three of their last six matches.
Arsenal cannot be complacent, making them wasteful in possession and when their possession inevitably leads to chances. One goal should be enough for a victory but if the game were to end 1-1 and Arsenal had had 20+ shots with 70+% possession whilst Sunderland had 1 shot and less than 30% possession, the Gunners would have no-one to blame but themselves. Have no doubt, this is a game Arsenal should comfortably win but the players should guarantee they do not allow for complacency to set in.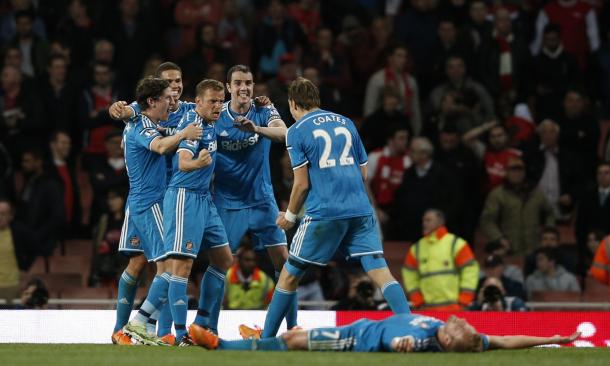 The Gunners will be looking to seek revenge on the visitors, who obtained a crucial point at the Emirates towards the end of last term.