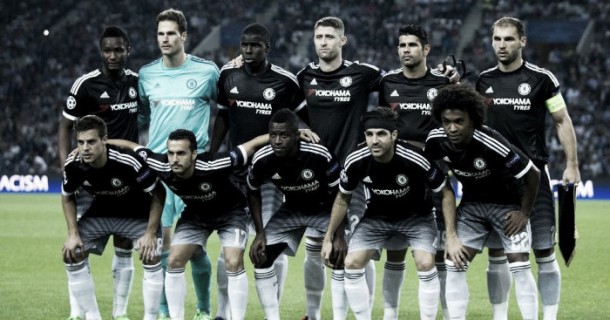 Jose Mourinho could potentially face an all or nothing match against Porto on Wednesday night, with a win securing Chelsea's place in the last 16 of the Champions League.
A draw would see them through also, but Mourinho will be hoping to entertain the home crowd and win the game to make sure that they are guaranteed a place.
Mourinho's job on the line
After another damaging defeat against Bournemouth at the weekend, Chelsea turn their attentions to the Champions League's final round of group games. Mourinho will be hoping that his side can win the group, and book themselves the chance of an easier knockout tie.
Although the Blues may seem in the driving of their group, a heavy defeat at home to Porto, and Dynamo Kiev beating Maccabi Tel Aviv, would mean that they would fail to qualify from the group.
Failure to qualify from the group would then lead you to believe that Mourinho's time at Stamford Bridge is numbered.
Worst case scenario on Wednesday night would be Chelsea languishing in the bottom half of the Premier League, out of the Champions League, out of the league cup and only left in the FA Cup. Now after the dizzy heights of last season, even Mourinho's reputation may not be able to save his job here.
Costa's time to shine
Everyone knows about this supposed ongoing 'feud' that Mourinho and Diego Costa have, but potentially Wednesday nights game could be the perfect chance for Costa to get going this season.
The Spanish international has failed to repeat the form that he showed last season when moving from Atletico Madrid. We may well see though Mourinho opt to start Costa against Porto, which could help the players confidence.
In a game where Chelsea can afford to draw it, Costa would have a the license to play a little more freely in his striker position. The Spaniard can express himself a little bit more, which could see him net more than once. This would be crucial for both him and his manager, with goals being a real worry so far this season.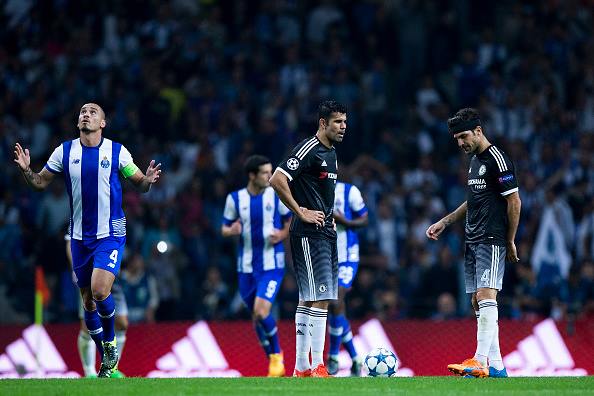 The match
Both teams are totally different when it comes to form, with Chelsea down the wrong end of the table and Porto at the right end. Neither side will want to give anything away early on, with both sides battling for top spot in the group.
Chelsea's poor attacking form this season could be cancelled out by a probably shaky Porto defence in front of the Stamford Bridge fans. Porto though have some quality players in the side, and will be looking to exploit any Chelsea weaknessess that they see on the night.
The likely outcome here is a low scoring game, with either side having the potential to steal all three points.