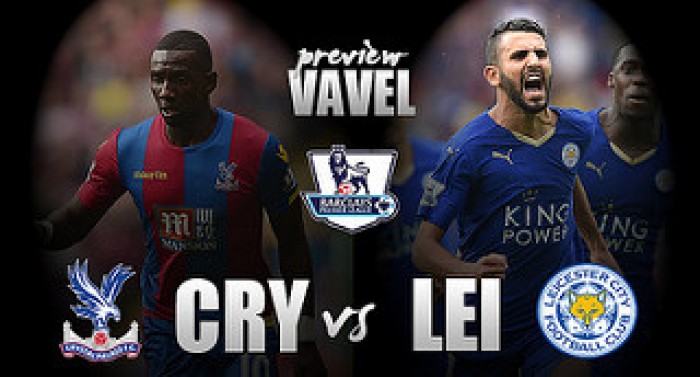 Crystal Palace welcome surprise league-leaders Leicester City to Selhurst Park on Saturday afternoon, desperate to end the terrible run that has plagued their season since the turn of the year.
Alan Pardew's side have failed to win a Premier League fixture since mid-December and have thus fallen into a dreaded relegation battle. The Eagles can currently assume their safety is secure being eight points above the relegation places, but should the poor run continue, anxious doubts will further increase and pressure will mount on Pardew to swiftly turn the fortunes of the side around.
Contrastingly, Leicester have produced a David and Goliath-esque performance this season, swatting away a vast variety of challenges with such ease that their five-point lead over second-place Tottenham Hotspur seems destined to secure a miraculous league title. A feat that is made even more remarkable by the fact they competed in English football's third tier just seven years ago and were only promoted to the top-flight as champions of the SkyBet Championship in 2014.
The East Midlands club escaped relegation in dramatic circumstances last season, before a Summer which included poor publicity with the infamous sacking of three players and ended with former Chelsea boss, Claudio Ranieri, being the catalyst for one of the Premier League's most magical fairytales.
To preview the game, VAVEL UK editor and Palace fan, Sam Smith, quizzed fellow VAVEL UK editor and Foxes fan, Daniel Orme, to gauge the predictably positive mood in the Leicester camp.
Nigel Pearson deserves some of the credit for Leicester's campaign - Daniel Orme
Leicester have exceeded all expectations this season following the arrival of Claudio Ranieri in the Summer, replacing the controversial figure of Nigel Pearson. How much of the team's success is down to the Italian?
"It's really hard to say, to be honest. Nevertheless, it's clear to see that he has had an impact since his arrival in the summer. The team looks far more tactically astute and cool under pressure – something that we may not have seen under Pearson. He's also keeping the players focused and cool following a very high-pressured title run-in coming up. However, you have to pay credit to Pearson. The players are those he has purchased, we still have a lot of his staff (mainly Craig Shakespeare and Steve Walsh) and personally I think that he laid the foundations of this success. Ranieri, however, seems to have built on what Pearson achieved and has just managed to take it to another level."
Which Leicester players have impressed you this season, who has underperformed, and who should Palace be fearing come Saturday afternoon?
"Well, you have the obvious names of Jamie Vardy and Riyad Mahrez who could prove key at Selhurst Park. On their day, the two are capable of moments of magic that could easily swing the game in the Foxes' favour (epitomised by Mahrez's winner at Watford only a couple of weeks ago). In relation to under-performers, there isn't really all that many, but if I were to name a few, then Gokhan Inler, Shinji Okazaki and Nathan Dyer. It's not as though they have majorly stood out, just with their reputations, most fans expected better. In relation to the game, anyone could really step up to the plate. Goals have been coming from anywhere this season and I would not be surprised if Robert Huth popped up with a few goals again – it's that unpredictable."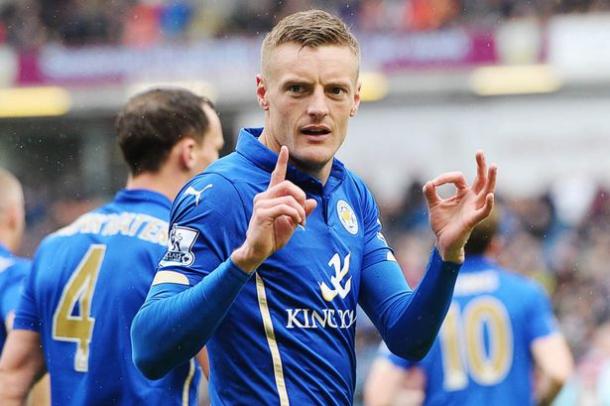 Palace plight 'astounding', claims Daniel
Palace have suffered an unexpected dip in form since the turn of the year. What have you made of Alan Pardew's side this season?
"At the start of the season I predicted that Crystal Palace would have a very good season building on the relative success since Alan Pardew took over." It's honestly astounding that they are all the way down in the position that they are. It's a bit of an odd predicament to be in; to show this type of form and go on this type of winless run. Having said that, I do like the way that Palace approach games. Utilising the wings and looking to employ pace and skill via the likes of Wilfried Zaha and Yannick Bolasie, it must be great to watch. I was impressed with them in the reverse fixture at the King Power Stadium. I'm sure that they will get back to their normal form sooner rather than later."
Who poses the biggest threat to Leicester from the Palace team?
"Despite possessing the likes of Zaha, Bolasie and Yohan Cabaye (among others), I think there is one man who could cause real problems for the Leicester backline considering the form he is in. Having hit four goals recently, Connor Wickham looks like being a real handful. His strength and prowess in the air may be useful weapons against the likes of Huth and Wes Morgan. Nevertheless, the aforementioned Cabaye needs to have an eye kept on him. With his crossing and passing ability, he will be capable of producing something that could be decisive in the game."
Finally, how do you see the game panning out?
"It really depends how each team plays. If Palace shut up shop and attempt to frustrate the Foxes, we could be in for a tight affair. If not, we could see a very open game with plenty of chances and hopefully an abundance of goals! However, I'm going to go for 3-1 to Leicester City with Vardy ending his recent barren run."
Special thanks from writer Sam Smith go to Daniel Orme for answering the questions. May the best team win on Saturday.