 Manchester United midfielder Juan Mata says that he is confident that David de Gea is happy in Manchester despite the goalkeeper wanting to leave at the beginning of the season.
De Gea is happy in Manchester, says Mata
De Gea was so close to joining Real Madrid on the final day of the transfer window last summer until a fax machine problem stopped the move. Since then de Gea has signed a new contract at the club and has had yet another amazing season. Mata says that his friend is more than happy in Manchester.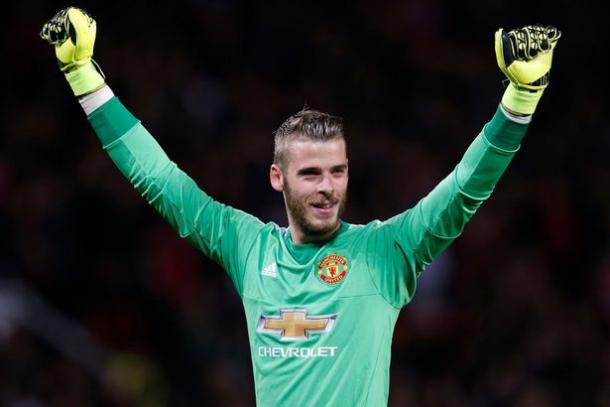 Speaking in an interview with the Mirror, Mata said, "I think everyone can see that De Gea is very happy" as whenever he steps out onto the field "he feels the love of the fans" which is every important for any player. The Spaniard says that for de Gea "being voted the best player of the season" again is very important for him.
Mata continued to say that De Gea is "happy in the city, he's happy with us" which when something you really want doesn't happen it is very important for anyone to have support. De Gea hasn't let his disappointment let him down on the field as he continues to be the Reds best player once again this season.
De Gea is focused on ending the season well, says Mata
De Gea will be hoping to continue his great form into the Euros this summer as he will want to play a big part in trying to help them win the competition. Mata, though, says before then, the goalkeeper is focused on helping the Reds win the FA Cup which is something the club haven't managed to achieve in a few years.
Mata says that De Gea is "focused on finishing the season well with the club" and this includes "trying to win the FA Cup" which is something that all of the players want to achieve. The midfielder continued to say that De Gea is "very calm and I'm not worried about his future" as whatever happens will happen.