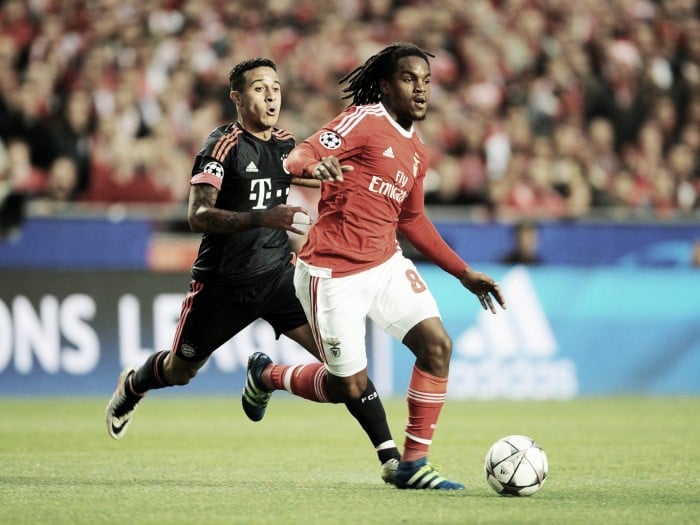 Reports areing in that Manchester United have signed, or agreed to sign, or are in the process of signing Benfica's central midfielder Renato Sanches. The 18-year-old has made 28 appearances in all competitions, including five in the Champions League for the Portuguese club, and counts Sir Alex Ferguson among his list of admirers.
What we currently 'know'
What is fact and fiction in the world of transfer news is always a tough get, however, and the world's papers have been gainfully employed in trying to decipher any and all clues.
Currently, the Telegraph, Manchester Evening News, the Sunday Times, and the Guardian are all reporting the same information: that Manchester United have an agreement in place on a £46m (€60m) deal spread over four years to bring the teenager to Old Trafford.
These figures seem to all trace back to a tweet by a well-known figure in "breaking" transfer information. Well known Italian sports journalist Gianluca Di Marzio - who has reported on the transfer saga since the beginning - tweeted on 25 April that "Benfica's midfielder Renato Sanches is really close to Manchester United for €60M paid in four years."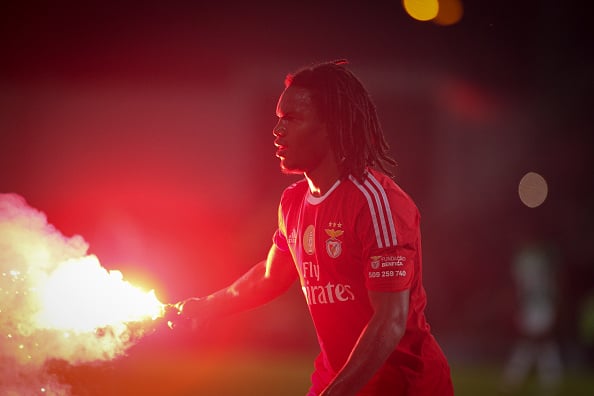 Fabrizio Romano and Jamie Jackson came out the next day in the Guardian to "break" the report of Di Marzio, stating the €60m figure that the Italian quoted along with the amount being spread over four years.
Meanwhile, Portuguese paper O Jogo have been claiming since February that a "gentleman's agreement" has been reached between Benfica and Manchester United over the Renato Sanches transfer.
The Mourinho factor
Potential factors that could complicate things are that of Jose Mourinho's agent Jorge Mendes, who is also the agent for Sanches. Mourinho apparently attempted to sign the teenager while he was at Chelsea and has long coveted the player.
With rumors swirling that the Portuguese manager is set to take over the club from current manager Louis van Gaal in the summer, the apparent move for Renato Sanches could be seen as the first moves of what could be the new manager. However, if United don't choose to bring Mourinho to the club, that could have negative ramifications with Mendes refusing to deal with the Reds.