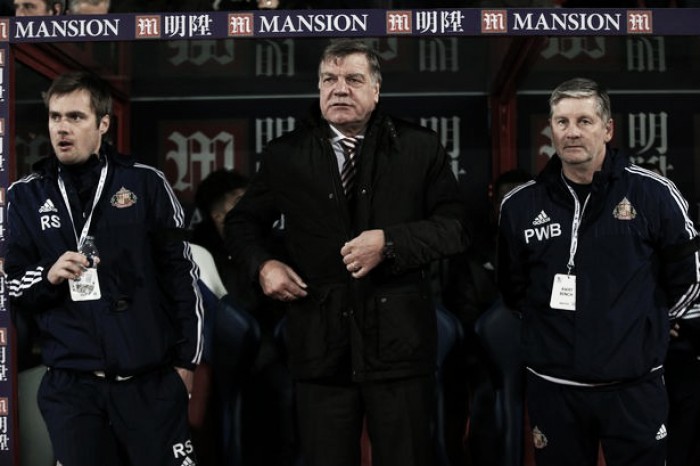 Sunderland AFC coach Robbie Stockdale has said first-team manager Sam Allardyce "brings a clarity" to the squad after helping them to survival in the Premier League.
No-nonsense style
Things were looking grim on Wearside when Allardyce was brought in to the Stadium of Light to replace former coach Dick Advocaat with the Black Cats failing to win in their opening nine matches.
However Allardyce turned the club around bringing Stockdale and Paul Bracewell into senior team from the youth set-up and was a heavy influence to secure their Premier League survival for their tenth consecutive season and Stockdale put that success down to Allardyce.
He told The Chronicle that Allardyce has been "very demanding" of both the "players and his staff" and "very honest" and that there is "no punches pulled" and the staff and players know when he's "not happy."
Stockdale continued saying that also "brings a clarity to it" and you are aware that there is "no in between with him" and "where you stand" and he "tells it like it is" and "very fair" and believes that is the "main thing" that he is brought to the club.
On his promotion to the first team, Stockdale told safc.com that it is "fantastic" and that he feels "very privileged" and "proud" that Allardyce gave him the role and "trusted" him with it in a "very tight-knit staff."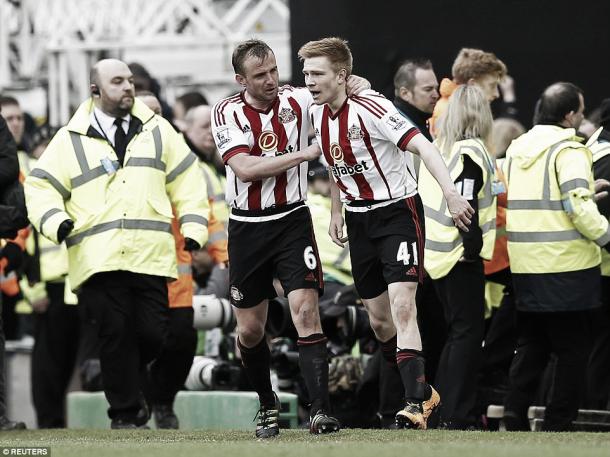 Best is yet to come
One player that has risen to prominence in the 2015/16 season was Duncan Watmore who broke into the senior team at the beginning of campaign finishing with four goals in 25 appearances.
The 22-year-old also impressed on a international level as he was a key player in Gareth Southgate's side in the England side that won the Toulon tournament but Stockdale insisted that he has a lot more to give.
Watmore picked up an ankle injury in February and Stockdale admitted to The Chronicle that it may have "probably helped" him as it meant that Watmore could "work in the gym" and "bulk up a bit" and now looks a lot more like a "Premier League footballer."
He continued saying that there is "loads still to come from him" and is not yet the "finished article" and shows "hard work and determination" and is hopeful he will "come back" and see if the club can get him to the "next step in his career."