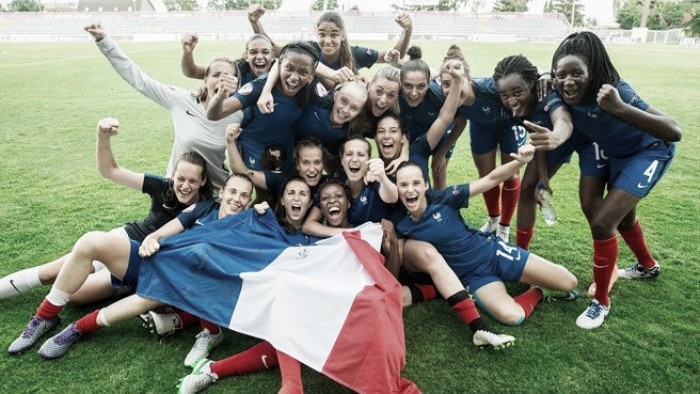 The final group games of the 2016 UEFA Women's Under-19 Championship saw France beat Netherlands to reach the semi-finals with Switzerland suffering their heaviest defeat at the tournament.
Group A
With Netherlands virtually qualified, it was France who came into this match knowing they had to win. The Dutch had won both of their games, but France had lost their opening match against Norway.
And it was the French who opened the scoring in the 18th minute through Marie-Antoinette Katoto, before doubling their lead soon after through Grace Geyoro's penalty.
Despite Norway pulling a goal back in the second half through Jill Roord, the French held on to secure a 2-1 that saw them win the group and qualify for the semi-finals.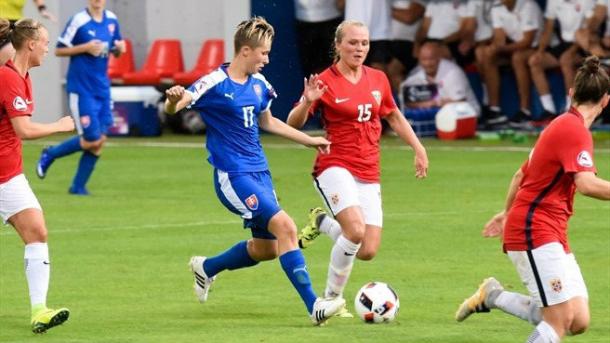 Norway took on the hosts Slovakia knowing they needed to win with the hosts knowing that they had been eliminated.
The first half was goalless but then minutes after half-time but minutes into the second half, the rain came pouring down to the extent that the match had to be abandoned due to an unplayable pitch.
As France had beaten the Netherlands, it meant that neither Norway or Slovakia could qualify for the semi-finals, UEFA decided the game would not be replayed and the result stood as 0-0.
Group B
With both Switzerland and Spain already qualified for the semi-finals, this game would decide who would win the group. The Swiss manager Nora Häuptle made several changes to her starting eleven, but Spain would prove to be too good for them, as Switzerland would suffer their heaviest defeat at this level.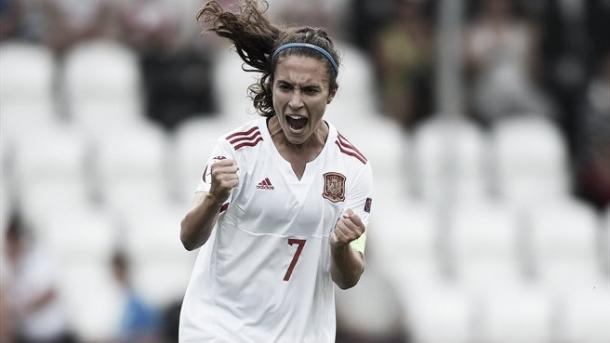 Spain's captain Nahikari García opened the scoring in the 15th minute and Sandra Hernández's goal meant the Spanish had a 2-0 lead at half-time.
Minutes into the second half, their captain got her second of the match.
Lucía García scored twice in the second half to secure a 5-0 win for Spain, their third clean sheet in the group stage. It also means they are the only team with a 100% record.
Neither of Germany or Austria had a chance of qualifying, having lost of both of their group matches.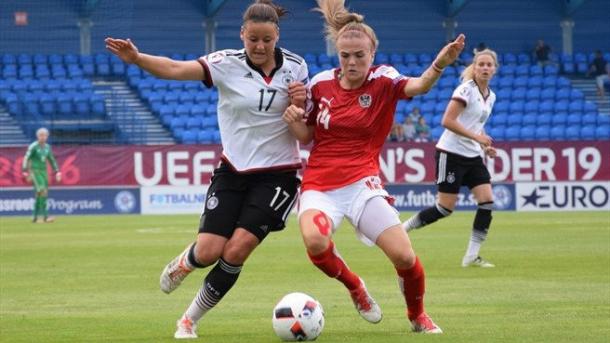 It looked like the first half would be goalless but in the 43rd minute, Germany took the lead through their captain Nina Ehegötz. Just before the hour mark, Germany doubled their advantage through Laura Freigang before Stefanie Sanders made it 3-0.
Austria pulled a goal back in the 84th minute through Ivana Feric but Germany held on to end their tournament with a 3-1 win. Despite losing, Feric's goal made history as it was Austria's first goal at the UEFA Women's Under-19 Championships.
This means the semi-finals will be France v Switzerland and Spain v Netherlands, played on 28 July.