 Former Watford star Almen Abdi stated that not being guaranteed to play in his normal position with the Hornets forced his move away from the club.
The midfielder was a firm fans favourite at Vicarage Road was played out on the flank most of last season and new head coach Walter Mazzarri couldn't guarantee him that he would be played in a central role.
The Italian has brought in a new formation, 3-5-2, during pre-season, where two wing backs will occupy the wide roles, and Abdi thought it'd be best to move on.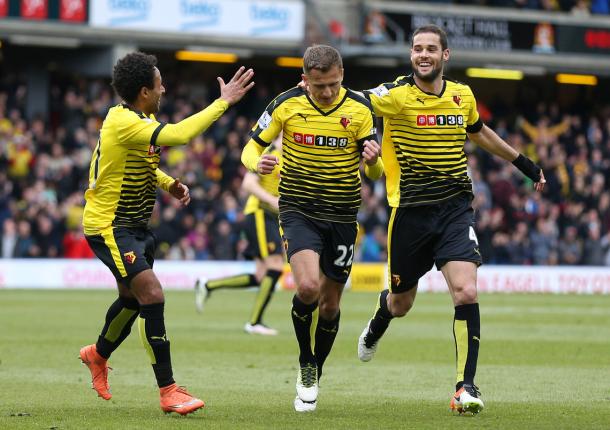 Abdi played out of position last season
Abdi scored 25 goals during his 130 appearances for the Hornets, and he signed a three-year deal with Sheffield Wednesday this week.
The fee is reported to be around £4 million, and he stated that he has a "fantastic" four years, but it will be a new chapter in his footballing career in the Championship with Wednesday.
"Watford couldn't tell me I would play in my right position this year so I was looking for something else and I think Sheffield Wednesday are a perfect solution," Abdi told the Watford Observer.
Abdi said that he "didn't always" play in his right position, because he likes to play in the middle, but he was deployed on the right hand side last year.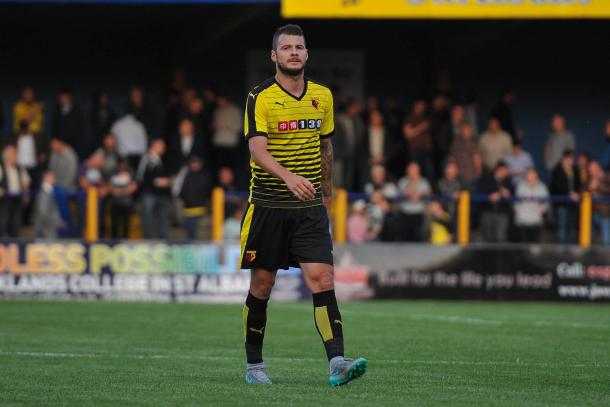 Pudil joins Abdi at Sheffield Wednesday
Daniel Pudil has also joined Abdi in exiting Vicarage Road, as he also joined the Owls through the week, and the defender was full of gratitude for his spell with the Hornets.
He stated that he was pleased that the Premier League side allowed him to move on with his career, and Pudil wanted to say thank you to "all the people" at Watford.
He added: "I had an amazing three years in Watford. But I knew this was the time to move and I'm really glad to be back in Sheffield."