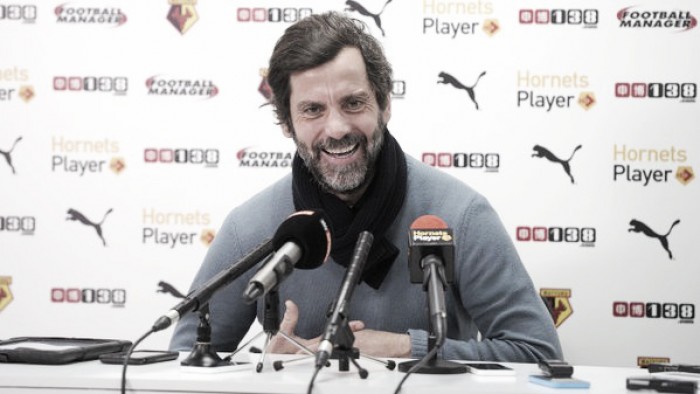 Quique Sanchez Flores spoke to the media on Friday ahead of his side's clash with Newcastle at Vicarage Road, highlighting his excitement at being back at home.
Watford's last home game in the league was almost three weeks ago and ended in defeat as they conceded twice late on to lose 2-1 to Man City. Sanchez Flores will be hoping for better luck this time around as they host a Newcastle side unbeaten in their last two games.
Sanchez Flores happy to be at home
He told the media, "We always like to play for our fans at Vicarage Road, and we would like to win for them again. We are excited with the idea to play at Vicarage Road."
In regards to Watford's third game against Newcastle this season, Sanchez Flores acknowledged the difficulty of the fixture: "This is the third time we have played Newcastle but it is never the same match, and it is very difficult to win three out of three."
Watford won 2-1 earlier this season and recently beat Newcastle a second time, this time a 1-0 win in the FA Cup third round. The FA Cup victory remains Watford's only win in their last five games in all competitions, including four consecutive league defeats.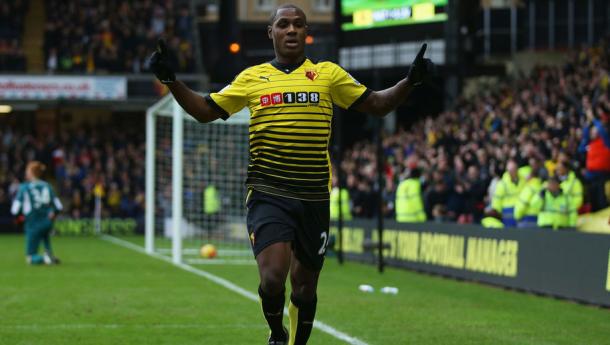 Keen to get back to winning ways
Despite this run of poor form, nothing has changed with the side and they have not lost their positive attitude which they have carried all season: "We keep the training consistent, always with the idea to keep training with a good head and a very positive energy."
Eight points separate the two opponents on Saturday and Newcastle can move out of the relegation zone with a win against a Watford side in 12th place. A home fixture for Watford will be more than welcomed as they look to bounce back after a poor run of fixtures in January.
Quotes via watfordfc.com