 Watford defender Craig Cathcart believes the side will be more than ready when the Premier League season comes around.
The defender spoke after the Hornets were beaten 2-0 by Championship side Queens Park Rangers, who are set to begin their season with a game against Leeds United next weekend, in a friendly.
New head coach Walter Mazzarri tasted defeat for the first time as Watford manager on Saturday, but will be hoping his side can bounce back and remain on track for the new season.
Loss to Hoops was disappointing
Cathcart spoke of his disappointment after the defeat to the Hoops, but he is convinced the Watford side has the capabilities to remain focussed on the task ahead, the league curtain raiser with Southampton.
The defender, who spoke to the club's official website, said: "No matter what game it is, you want to go out and win.
"It's a pre-season game, but we knew it'd be a difficult test. They're a week ahead of us, their season starts next week so we knew it'd be a physical game."
The Northern Ireland international said that the Hornets "looked a bit tired" at times during the game, but they tried to play right till the end.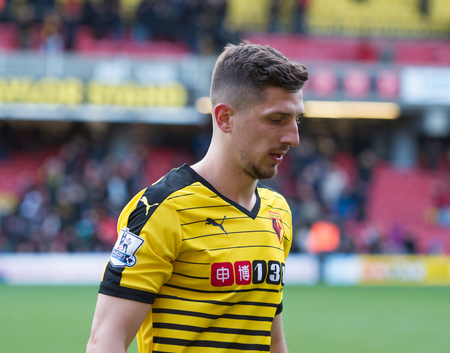 Hornets will be ready for new season
Cathcart stated that the side is still learning new ideas under Mazzarri, and the Hornets will be "more than ready" when the new season comes back around in a couple of weeks.
Watford were out in Austria on a week-long pre-season tour last week, having played two games against German second division side Union Berlin and Russian top-flight side Anzhi Makhachkala.
The defender, who spoke about the loss to QPR, added: "It was a gruelling game to get through because they're a physical team so I'm sure that will give me a little bit of a boost to get that under my belt, which is important leading into the season."
Cathcart stated that he is feeling good so far, as the side have stepped up their intensity in training throughout pre-season.