 Liverpool goalkeeper Loris Karius says he is "ahead of schedule" in his return from a broken hand injury and is expected to return to full training next week.
The German successfully underwent surgery in early August after he was initially ruled out for as long as 10 weeks following a collision with teammate Dejan Lovren in a pre-season clash with Chelsea in the United States back in July.
The 23-year-old has however continued to train at Melwood since, although he only saved shots with his uninjured left hand as he wore a splint on his fractured right earlier this week.
But Karius had the wire support - put in to keep Karius' hand stable during his recovery - removed from his right hand in a second operation on Wednesday.
The 'keeper, a £4.7 million summer signing from Mainz, has been out of action for well over a month but is now targeting a return before the end of September after it was first thought he would be sidelined until October.
'Keeper insists he won't rush recovery despite desire to get back in action
Speaking to Liverpoolfc.com, Karius revealed that his fracture "has healed" and hoped that he can "start training and build it up."
He acknowledged that he will "need to see how it feels" and added: "But I can now start using my hands and catch balls. It's up to me now, basically."
The Reds shotstopper declared that he is "ahead of schedule" because he has been out around "five weeks" and is in good shape, but insisted that he doesn't "want to rush it too much" and is now "in the last stages" of his recovery.
"I just want to feel good and confident about it, that it's all done," Karius continued, saying he will not be "going to rush it" for the sake of "two or three days" but that if he feels good then "maybe" he will "be back way sooner than expected."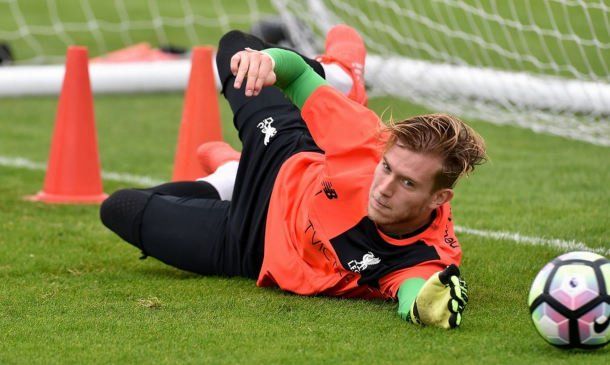 Karius' advanced rehabilitation means he could be back in contention in time for Liverpool's trip to Chelsea in the Premier League on September 16.
He explained that he has been putting in the hard work at Melwood with goalkeeping coach John Achterberg and said that he won't "need a long time" to be back at his "best level."
"My body is there, it's ready, it's just the one hand I need to be sure of now and that it's not giving me any problems," he declared.
He said that he is "pretty sure" he will "feel fine" as early as "next week" but admitted he can't "say [with] 100 per cent [certainty]" because he will first "need to see how it is" and how the injury responds to full training.
Karius relishing his return from injury
Jürgen Klopp has made it known that the Reds' No.1 would have started the season in goal if not for his injury, and Karius will undoubtedly pose strong competition to Simon Mignolet once back.
Germany Under-21 international Karius told Liverpool's official website that being injured was "frustrating in the beginning" and joked that it had been "almost more intense" watching on television his teammates in the three games he has missed.
He said that hopes to "feature soon" because it's "not so easy to watch" when he wants "to help", explaining: "I haven't experienced not being in the game for a long time, so it's a new experience again for me."
On how Liverpool have fared in his absence, Karius said that they have "done alright so far" and "were unlucky in the last game" as they drew 1-1 with Tottenham Hotspur.
He added: "Now there are more big games coming up and it's going to be exciting."