Former Barcelona captain Carles Puyol believes that Pep Guardiola faces his biggest challenge at Manchester City, but thinks the Catalan will change English football.
The former Bayern Munich and Barcelona boss arrived at the Etihad stadium in the summer with the aim of taking the Sky blues to the top of the European and domestic football.
But with the Premier League arguably the most competitive league in Europe, Puyol believes that it will not be easy to dominate competitions like Guardiola did in Germany and Spain.
Talking at the launch of Star Sixes, a competitive world football tournament for former international players, Puyol, who played under Guardiola when the pair were at Barcelona, said: "It's the biggest challenge for Guardiola, but I think he will change football in England.
"A lot of people say football is different in England to other countries, but the way Guardiola works and puts pressure on his players will change football here a bit."
Guardiola influencing City early
Guardiola is famed for his attractive and high pressing football, and seems to have implemented his style effectively on his City squad, who began the season in scintillating form winning their first ten matches of the season.
He has made big decisions already, letting Joe Hart depart for Torino on loan, and has been able to get the best out of Raheem Sterling, who looked lost at times last season and particularly at Euro 2016 with England.
Puyol continued: "He is based on ball possession and playing from the back.
"I have seen his influence on the team very quickly. He is doing very well, he has very clear ideas that he tries to transmit to the players.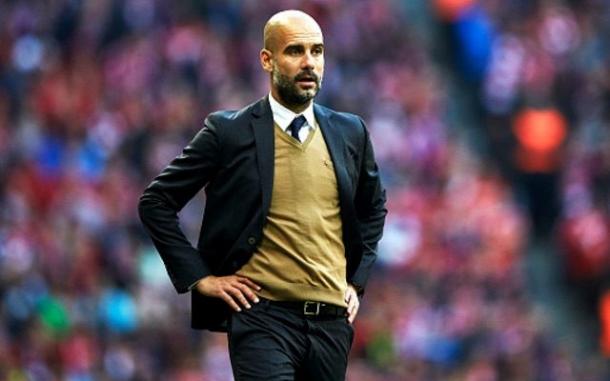 "He is the best coach I've ever worked with and I am happy to see him in England."
After the international break the City take on Everton at the Etihad stadium, and Guardiola will be hoping his side can bounce back from their first defeat of the season against Tottenham last time out. A reminder, if Guardiola needed one, that if he is to win a domestic trophy this season it will not come as easy as he may have found it in the past.