Manchester United midfielder Paul Pogba has hailed captain Wayne Rooney for his actions during their 4-1 win over Fenerbahce. The forward allowed French midfielder to take the first penalty to break the deadlock for his team, the win meaning United now sit second in their Europa League group sharing points with Feyenoord.
Pogba was also back on the scoresheet after scoring his team's third goal with long range effort, and explained in his post match conference about the decision to take penalty.
Rooney allowed me to take the penalty
Rooney has been the first choice for United over the years to take the penalties. However this season Zlatan Ibrahimovic, Paul Pogba and Anthony Martial have scored from the spot for United. Rooney is two goals shy away from Ruud Van Nistelrooy's record of scoring the most goals for United in Europe. It was considered strange that the forward allowed the other players to take the penalties in the game.
Pogba admitted in an interview with BT Sport after the game that "I told Rooney that I wanted to take it and he let me take it." The midfielder increased his tally to three goals for United after joining them in summer from Juventus. He admitted that he was "very happy to score that penalty." Pogba scored his first goal for United last month against Leicester City in Premier League.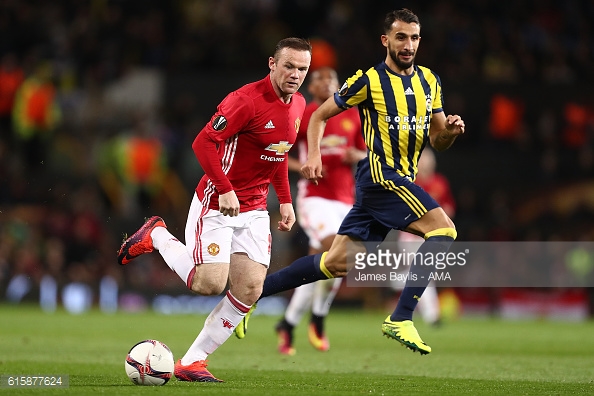 Pogba has big respect for Rooney
The French international also added that "Wayne Rooney, the captain, just to let me take the penalty, it's a big respect." Rooney has been enduring a poor season this term. He has lost place in the starting eleven for club and country, and Jose Mourinho is likely to continue with that when his team face Chelsea this week at Stamford Bridge.
Rooney has scored one goal this year in all competitions, however the forward is only four short off Sir Bobby Charlton's all time goalscoring record for Manchester United. Rooney will be hoping to gain form as the season goes on as he will be used more as an impact sub for United in the upcoming games.