 The club of Les Ulis is a small club in France, playing in the seventh division of the French Football divisions. Still, though, it is a club credited with giving a start to the massively successful careers of Patrice Evra and Thierry Henry and in 2001, they discovered another gem in the form of Anthony Martial and now the rest is history in making.
Martial announced himself to the world after impressive performances as a teenager for AS Monaco, but the club where his talent was really recognised was at Manchester United.
Getting Martial to Manchester was by no means an easy task for the Reds, paying a world-record fee for a teenager. At first, the transfer was criticised, but during the 2015/16 season, Martial was the bright light of an otherwise dull campaign for United, he was the one that excited fans and got opposition defenders into a fix.
And now, a season begins for him with a huge amount of world class talent around him in the likes of Zlatan Ibrahimovic, Paul Pogba, Henrikh Mkhitaryan. The burden on Martial to perform has decreased and he can slowly and steadily continue his rise to the top of world football.
No more the main focus
Whenever a match against United came up for other teams, the first thing they looked for is whether Martial had made the line-up or not because of the immense quality he was showing. And now, teams will have to deal with so many different elements to the United team, the weight on Martial's shoulders has lightened and he can take the time he needs to restart his engine this season.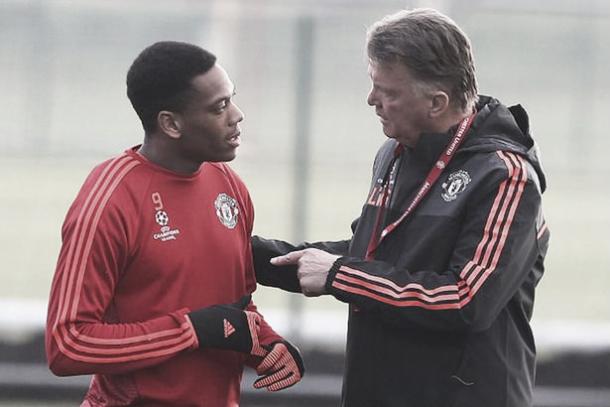 It is sometimes easy to forget that Martial is only a boy at just 19 years of age and has already matured into such an amazing footballer. People take him for granted, but then again, he is only human and he is bound to make mistakes every now and then. Thankfully, though, he learns from his mistakes rapidly.
Martial played a pivotal role in what was Louis van Gaal's final season as United manager, leading them to an FA Cup victory and a fifth place finish in the league. It was most certainly not one of United's most memorable years, but the emergence of Martial, from being just a talent to being the star player of the team, was evidently a delight for fans.
Potential 'Thierry Henry' in the making?
Martial's style of play has often been compared to the great Thierry Henry, his approach to the game, his pace, strength and general gameplay is very much similar to Henry.
Martial played his first big tournament at the Euros for France, yet did not play much of a part as, for most of the games, he was on the bench.
And now that the 2018 World Cup qualifiers have begun, Martial wasted no time in creating an impression as he got his first international goal in a 3-1 win against Italy.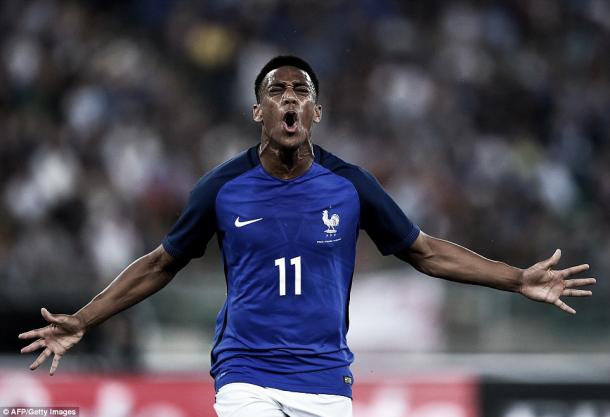 France has so much talent across their team, youngsters who are regulars at their clubs with the likes of Samuel Umtiti, Kingsley Coman providing hope for the upcoming World Cup in two years that 'Les Bleus' will be a stronger force by that time and fans can be sure that Martial will be chipping in with goals and assists for the team and making an impact for the team always.
After the 2015-16 season, where he announced himself to the world, Martial can now focus on a more silent development as the media's attention is not only on him but now also on the stars of the United time. This will help Martial in his growth and as the season progresses, we will certainly see the Martial of the season before, scoring goals, making runs, creating chances and most of all, being the centre of attention for the opposition defence.