Watford goalkeeper Heurelho Gomes says that clean sheets are not his main priority in games, and he would rather the side be attack-minded.
The 'keeper says that he isn't the type of player to go dictating what players do during the game, but more of a player that encourages others.
The Hornets have kept back-to-back clean-sheets in the league and go up against Hull City at the weekend searching for another vital three points.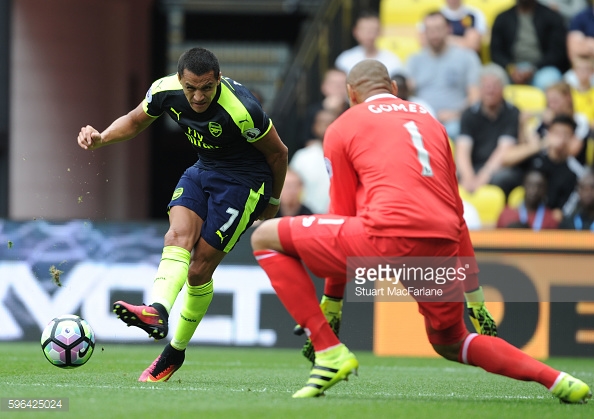 Clean-sheets are not the main priority
Gomes stated that he wants the team to play "their game" and go out and score more goals than the other team.
"I don't focus on clean-sheets to be honest, I want my team to win all the time," he told BBC Sport.
"I'm not asking them to 'hold on and don't go up (the field), don't press, defend here' because I'm not that type of player."
The two clean-sheets kept by the Hornets, against Middlesbrough and Swansea City, are the first of the season, but the 'keeper would rather his side attacked and scored more goals than adding to that tally.
He added: "I want them (the players) to do their game, and if their best game is to attack, then let's attack, and then we are going to score more goals than the other teams."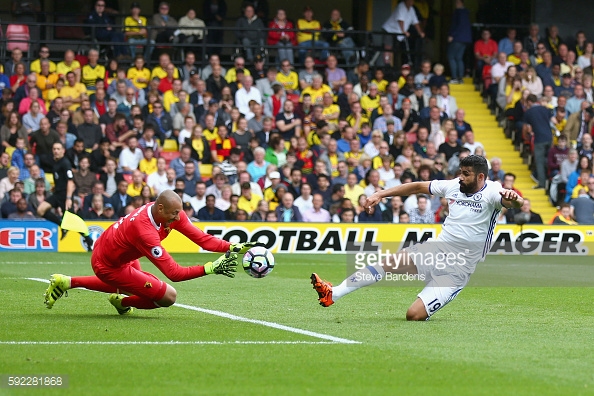 Celebrating is the best moment in the game
The former Brazilian international is now in his third season with the Hornets and has fought off numerous teammates for the number one jersey.
And he treasures every moment he players, especially after a win when he goes and celebrates with the Watford supporters.
"I wait for that all the time," Gomes said after being asked about his celebrations with the fans.
"I wait for that, to celebrate, because that's the best moment of the game, to score a goal, and if a goalkeeper disagrees then they are wrong."